Features & Benefits:
Fits 996 NON TURBO ONLY 2000-2004
Dyno proven and verified + 22 HP GAIN

Power increased all across the RPM band.

You can easily feel the power in the seat of your pants.

Major increase in throttle response and driveability.

Highest increased airflow of any air-intake systems offered for these cars. 90mm 3.5" thin wall carbon fiber tubing with high flow air filter.

Cold Air professional race quality systems for all Porsche 996 streetcars and drivers education and GRAND-AM professional race cars.

System comes with carbon fiber heat shield and all parts for a do-it-yourself installation

Compliments any other bolt-on modifications.

On a stock 996 makes the car sound very sporty and sound great.

**996 X51 engine and tiptronic cars will require an adapter for the breather hose. Customer must make this adapter as needed.
Fitment
Non Turbo Porsche 996 Carrera Models 2000-2004

Intake does NOT fit 1999 year models due to interference issues with the factory air pump and deck lid blower fan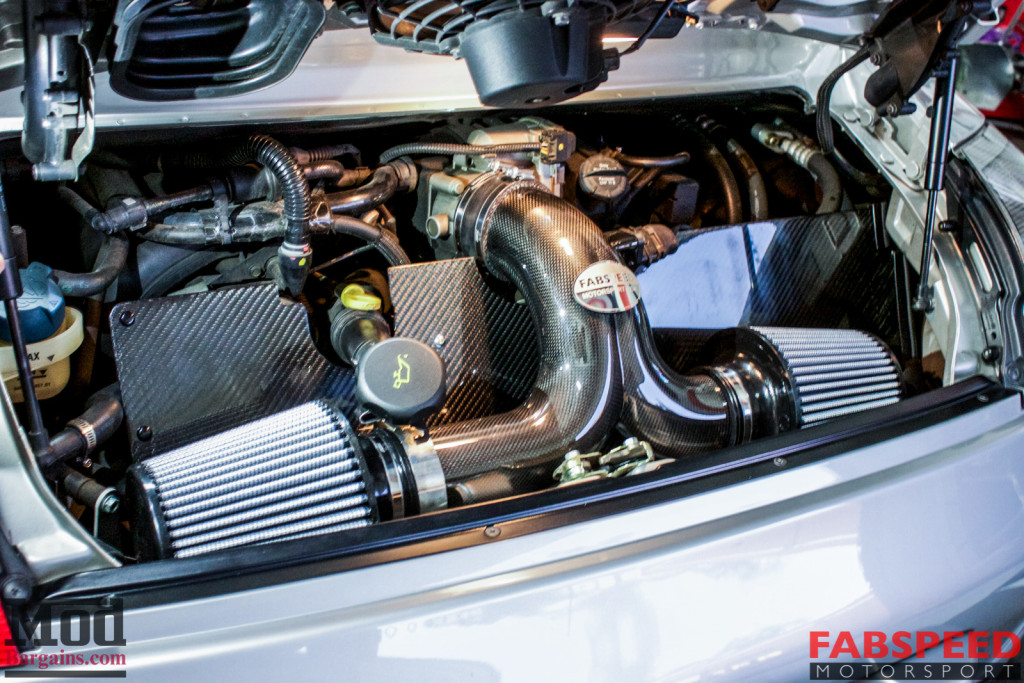 Are you looking to increase horsepower, torque and MPG all at an affordable price? If so Fabspeed has the product for you with their Maxflo Air Intake System for your Porsche 996. This system does not only perform under the most extreme of conditions, but also looks killer under the hood of your 996, and with the added MPG and the fact that you will never have to replace your air filter again this Maxflo Air Intake System will eventually pay for itself. This Fabspeed intake comes to you ready to be installed, and guarantees that you will not only feel your horsepower increase but you will also hear it.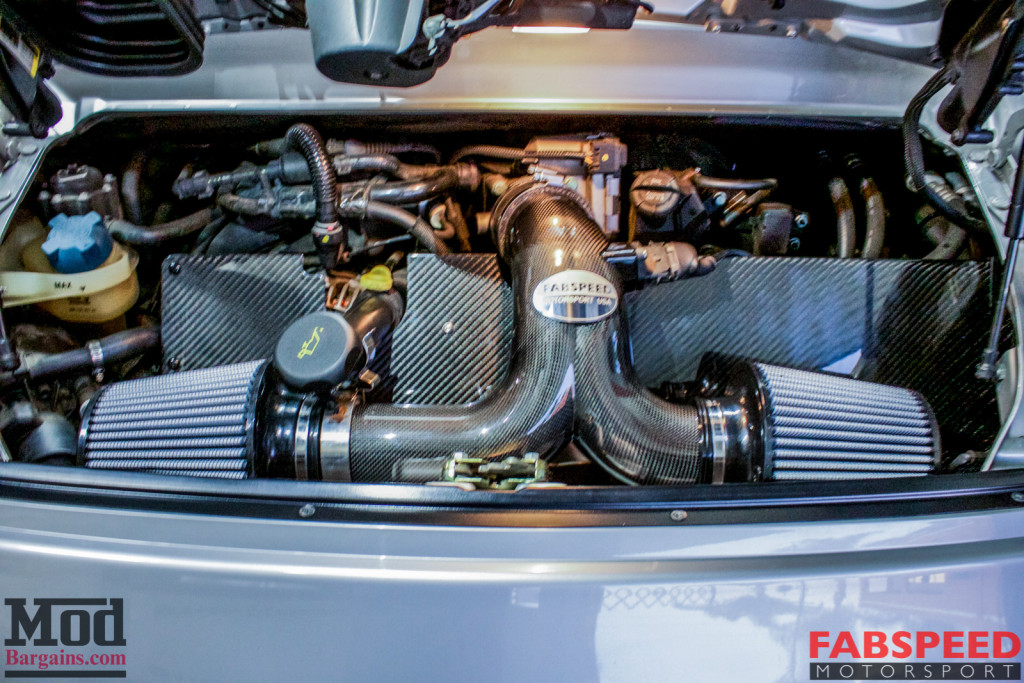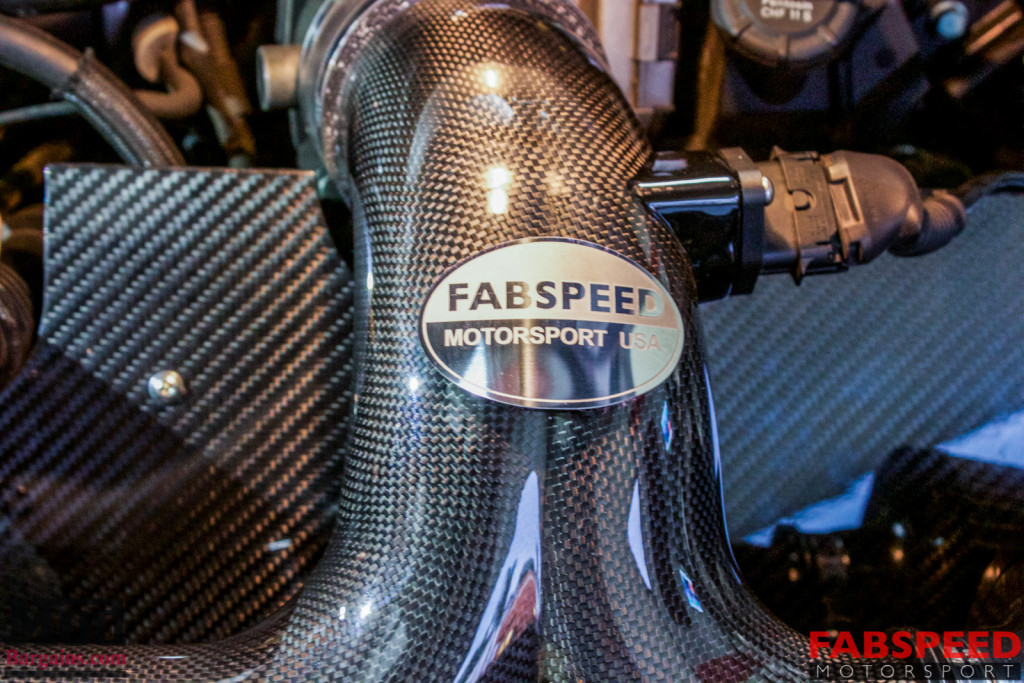 Installation
Profession installation is highly recommended
Mod Category:
Intake
Mod Subcategory:
Intakes