Built for performance and show, the Typhoon™ Air Intake System is a free-flowing mandrel-bent aluminum tube induction system. The K&N intake system replaces your vehicle's restrictive factory air filter and air intake housing. K&N intakes are designed to dramatically reduce intake restriction allowing more air flow to your engine. More air means more usable power and acceleration throughout the engine's RPM range. By allowing more air flow to your engine fuel economy is also increased. It's difficult to find a performance product that offers both more power and better gas mileage yet that is possible with the Typhoon™ Air Intake System. The Typhoon Air Intake filter also comes with a one-million mile warranty. Standard OEM air filters need to be replaced about every 12,000 miles but the Typhoon intake is washable, so more than likely you will never need a new air filter again.
Benefits
Increased performance; better airflow to your engine translates into more power throughout the whole RPM range.
Better MPG; you will also see an increase made in miles per gallon. Expect 1-2 more miles per gallon.
Aggressive look; replacing the boring factory air box with the Typhoon™ Air Intake will make under your hood more appealing and aggressive.
Distinct sound; with the factory box you don't hear your intake working, but with the Typhoon you will hear your engine's intakes ""growl"" more.
Saves YOU money; get better mileage while increasing your performance.
No more paper filters; don't waste your time and money by buying OEM filters that rob your engine of air and hinder its performance.
Longer engine life; your engine wont have to work as hard to get air as it does when using the factory air intake. This means less stress on your engine and a longer engine life.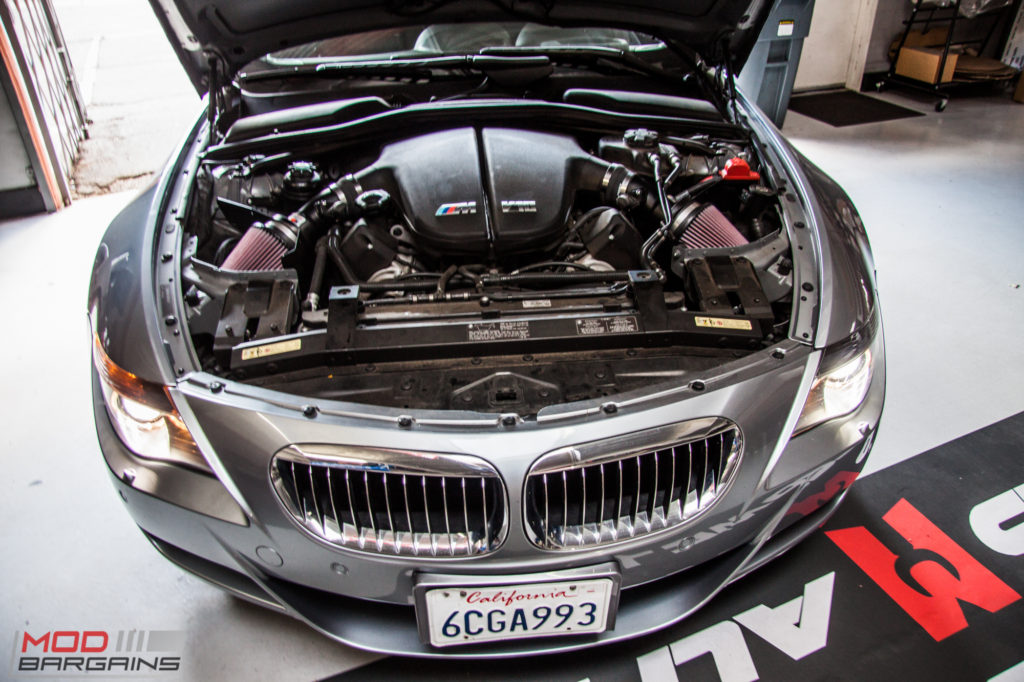 By replacing your factory air intake with the Typhoon™ Air Intake you no longer have to buy paper filters. If your car got 18 miles per gallon before you installed the intake, and you experienced a 2 MPG gain, driving 12,000 miles per year the better mileage you receive translates into about a $70 saving in the course of a year. When added to the price to replace your air filter every year cost benefits become clear. In the course of two to three years the Typhoon™ Air Intake System pays for itself. Why would you neglect to buy one when it saves you money, and gives your car more power?
Performance
No matter where you live, no matter how you drive your car you WILL see an increase in power. Your M-powered V10 engine will run smoother everywhere due to the increased airflow. Your engine will also sound like a whole different machine due to the intakes ""growl"" that it produces. Do you want to add 21 horsepower AND get better mileage simply by replacing your factory intake with the Typhoon™ Air Intake System? A power gain similar to this was seen on a 2006 BMW M5 solely by replacing the restrictive factory air intake. With the placement of the Typhoon intake up behind the headlights this ensures that your are getting the coldest air possible, colder air means more horsepower.
21 horsepower gain
More power through the whole RPM range
Product Specifications
Color: Flat Black
Replacement Filter: RU-5147
CARB Exempt: No
System Type: Short-ram intake system
Weight: 14 lb (6.4 kg)
Product Box Length: 23 in (584 mm)
Product Box Width: 14.38 in (365 mm)
Product Box Height: 12.25 in (311 mm)
Installation
Installation with this intake typically takes about 90 minutes, and doesn't remove the stock intake plenums, which is the space that the air goes into
before it goes into the engine. By doing so a clean appearance is maintained.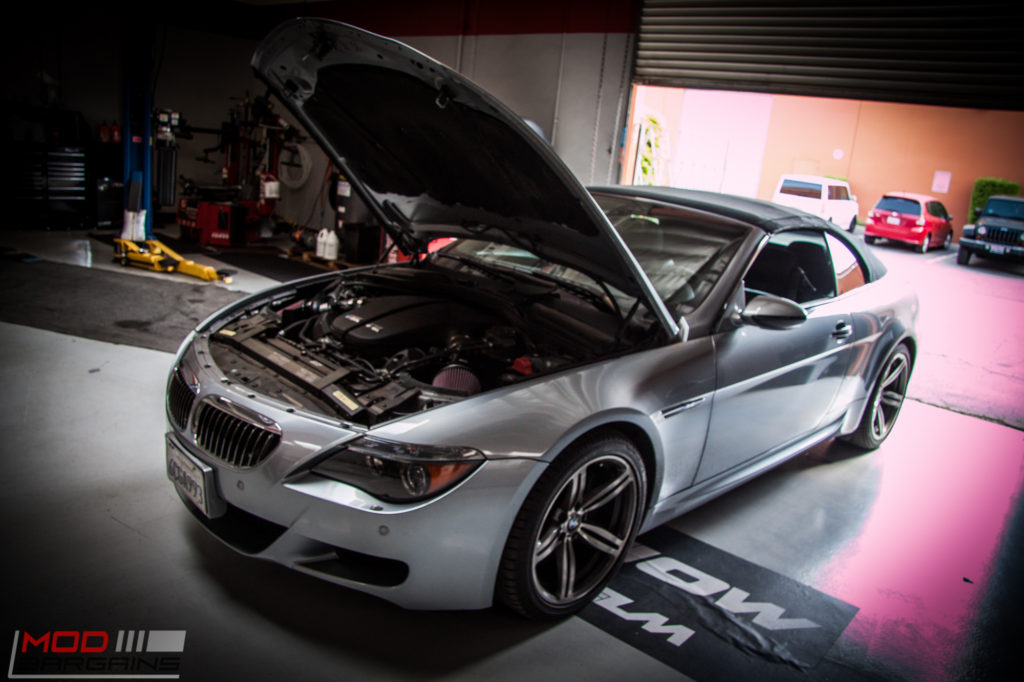 Mod Category:
Intake
Mod Subcategory:
Intakes