BMR
Cradle Bushing Lockout Kit for 2015+ Ford Mustang GT [S550] CB005
Benefits
Get Better Traction & Hook Up Faster by Reducing Wheelhop, Bushing Deflection & Cradle Movement
Centers The Rear Cradle for Consistent, Predictable Handling
Allows you to Jack Up your Mustang without putting undue stress on the body by adding a solid rear jacking point to each side,
making jacking easier and safer for the chassis
Applications
| | | |
| --- | --- | --- |
| Model | Year Range / Chassis | Part Number |
| Ford Mustang GT | 2015+ [S550] | CB005 |
Throughout testing, BMR has seen about an 80%-90% reduction in fore/aft and lateral cradle bushing deflection. A car with no other mods and stock tires that isn't driven overly hard is going to see a 90% or higher reduction, while a more race oriented S550 with sticky tires will see slightly less of a reduction. Launching the test vehicle at over 7,000 rpm on drag radials, BMR saw about an 80% reduction in bushing deflection. Through the testing BMR has seen a 95% or greater reduction in vertical deflection in all testing situations. When performance is a must, rely on BMR Suspension!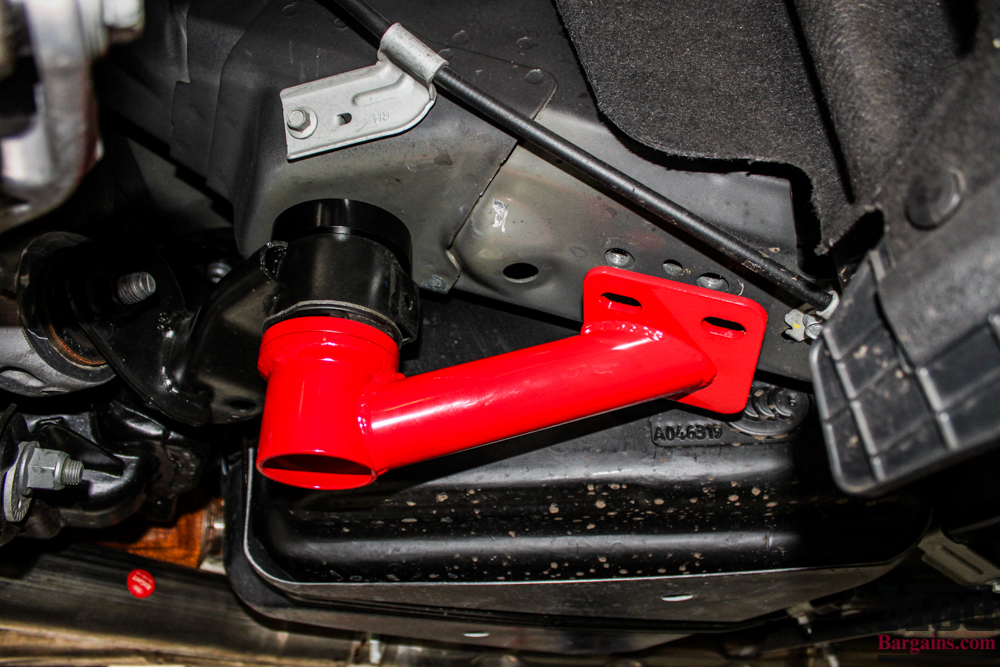 BMR Suspension's CB005 Cradle Bushing Lockout Kit is available in black hammertone and red powdercoat for long-lasting good looks. Installation time is 1-2 hours. Proudly made in the U.S.A.!

Special Notes
***NOTE: This product does not currently work on Convertible models, unless you install it without the fore-end lower cradle braces.***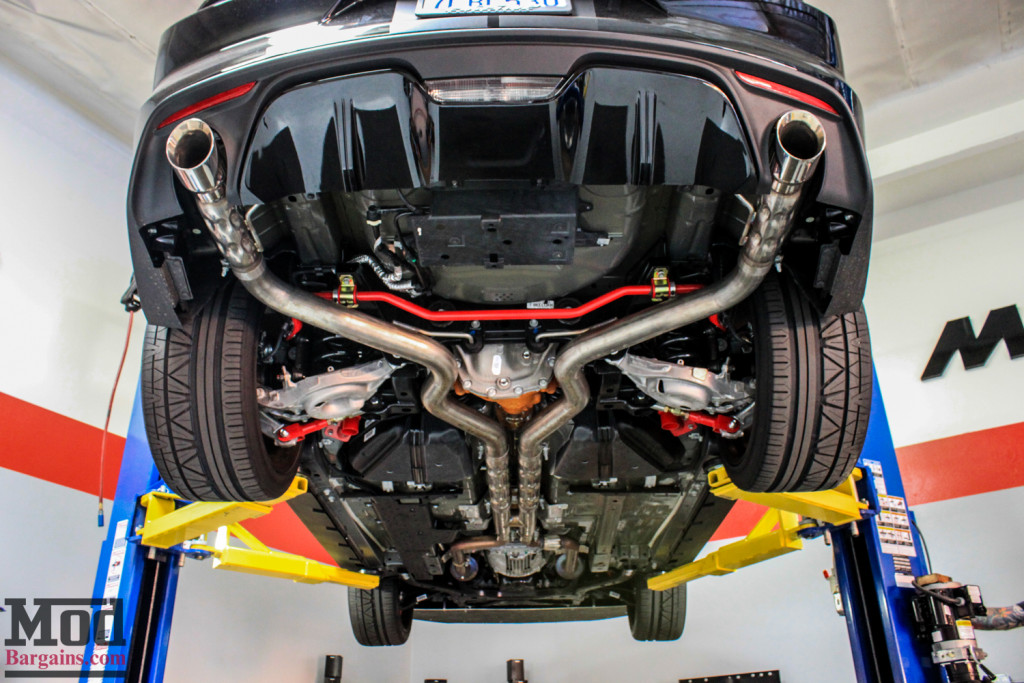 Questions about this BMR Suspension upgrade? Need installation? Our Modification Experts are standing by and available to help you, online or by calling 714-582-3330.
ModBargains also offers expert installation and can install this upgrade for you. Call today!
Mod Category:
Suspension
Mod Subcategory:
Chassis Braces & Bushings