Applications

F30/F32 3-Series

(318i, 320i, 328i, 335i)

E82 1 Series

(116i, 118i, 120i, 123i, 125i, 128i, 130i, 135i, 1M)

F20/F22 2 Series

(218i, 220i, 228i, M235i, M2)

E36 3-Series

(316i, 318i, 320i, 325i, 328i, M3)

E46 3 Series

(316i, 318i, 320i, 323i, 325i, 328i, 330i, Me)

E39 5-Series

(520i, 525i, 528i, 530i, 535i, 540i, M5)

E60 5-Series

(523i, 525i, 528i, 530i, 535i, 540i, 545i, 550i, M5)

E90 3-Series

(316i, 318i, 320i, 323i, 325i, 328i, 330i, 335i, M3)

F10 5-Series

(523i, 528i, 535i, 550i)

Benefits

Be faster off the line thanks to reduced un-sprung weight on your chassis
Improve your grip and pass cars on the outside lane with the added traction of extra wide wheels
Sets your vehicle apart for other boring BMWs with an aggressive yet classic design
Provides show-stopper looks with a durable powder coated finish with a protective clear coat

Features:

High Quality rotary forged production

Durability of a Fully Forged Wheel

Lightweight and Excellent Value

TPMS Compatible

New aggressive fitment

Classic BMW performance design

Durable powder coated Finish

| | | | |
| --- | --- | --- | --- |
| Size | Bolt Pattern | Offset | Weight |
| 19x8.5 | 5x120 | +35 | 21.8lbs |
| 19x9.0 | 5x120 | +20 | 23.2lbs |
| 19x9.5 | 5x120 | +22 | 22.4lbs |
| 19x10 | 5x120 | +20 | 23.8lbs |
| 19x10 | 5x120 | +35 | 23.2lbs |
| 19x11 | 5x120 | +28 | 25.6lbs |

Please contact us if you have questions in regards to these Sportline 8S Wheels! (714) 582-3330
Modbargains newest wheel is now available, the Sportline 8S. These Sportline 8S wheels are strong and lightweight, due to a rotary forged process; decreasing the weight and increasing the strength over your factory wheels. Finally you a wheel that is comparable to a fully forged wheel at a fraction of the price! These Sportline 8S Wheels come in a durable powder coated finish with a protective clear coat, aggressive fitment and in your choice of staggered or non staggered fitment. Give your BMW a classy and aggressive appearance without sacrificing performance with a set of Sportline 8S Wheels.
Customer Review & Video (igeak691 via Z4-forum)
| | | |
| --- | --- | --- |
| | I had been looking for a set of CSL style wheels for my BMW Z4 ever since I bought the car a year and a half back. There are plenty of places to find CSL replicas, but I also wanted the performance benefits of lightweight wheels. Many replicas that I looked at were 24-25lbs, and cost almost as much as these wheels, which weigh in at an incredible 20lbs! It was a no brainer to go with these wheels after I found out these existed because they are rotary forged, which are very strong yet super light. Saving ~25lbs in unsprung weight is nothing to scoff at. It really makes a difference to the handling of the car. It feels more responsive and just more willing to play. I would highly recommend these wheels, perhaps even over the original CSL's for a few reasons. First, a set of genuine CSL wheels will run you roughly $2000. Second, they are 19"" which is too much for the Z4 in my opinion. Finally, their offset makes them impossible to run on the Z4 without fender modifications, and even then rubbing will still occur. Don't think twice about getting these wheels, they're the best purchase I have made for my Z4. | |
Strength
Rotary forged wheels are similar in strength to that of a fully forged wheel, without the cost. The process used to make the Sportline 8S wheels is the same process BBS wheels and Forgestar uses.
Tire / Mounting and Balancing
ModBargains.com now provides wheel and tire packages to our customer. We will mount and balance your new Sportline 8S wheels and tires of choice with our state of the art tire mounting and balancing equipment. When your wheels arrive they will be ready for installation without any headache to go to the tire shop. Please contact us at (714) 582-3330 to check tire prices and to find out what tire size you should be running on your BMW.
Sportline 8S Wheel Safety
These Sportline 8S wheels are manufactured to meet the highest performance, quality, and safety standards in the industry. The Sportline 8S wheel is JWL and VIA certified to ensure the highest level of safety and quality.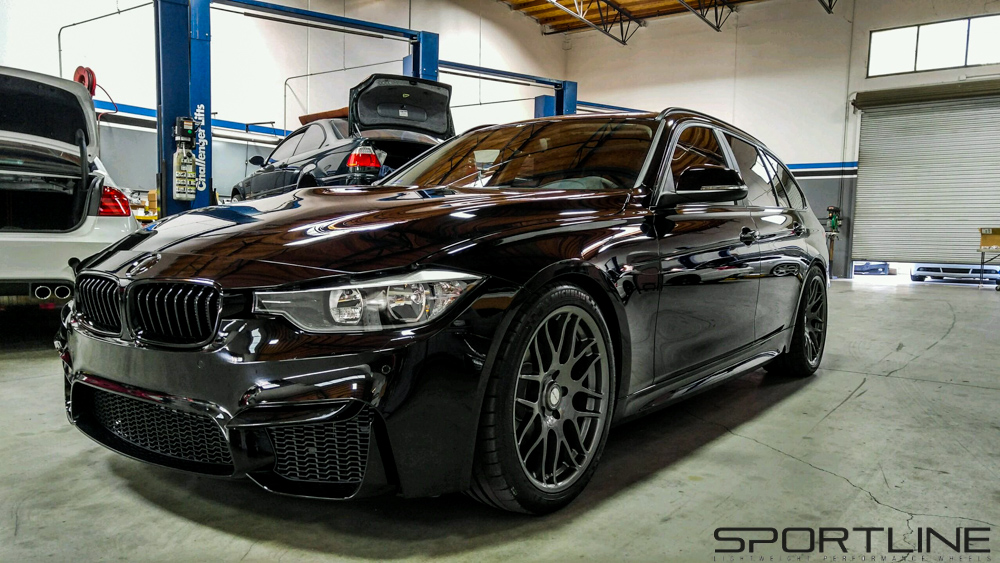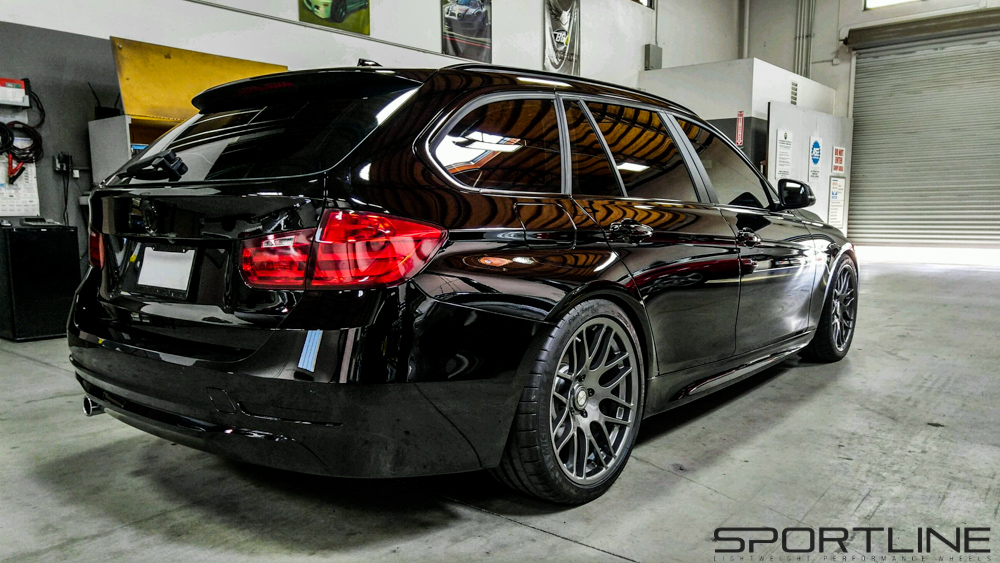 Please contact us if you have questions in regards to these Sportline 8S Wheels! (714) 582-3330
Mod Category:
Wheels