Motul 8100 Eco-Lite 0W-20 Oil Change Kit for Scion FRS and Subaru BRZ
Motul's 8100 Eco-Lite 0W-20 is 100% synthetic and provides seamless lubrication.
Included in this Oil Change kit is 1 5(L) Jug and 1 1(L) Bottle of 0w20 8100 EcoLite motor oil for the Scion FRS and Subaru BRZ.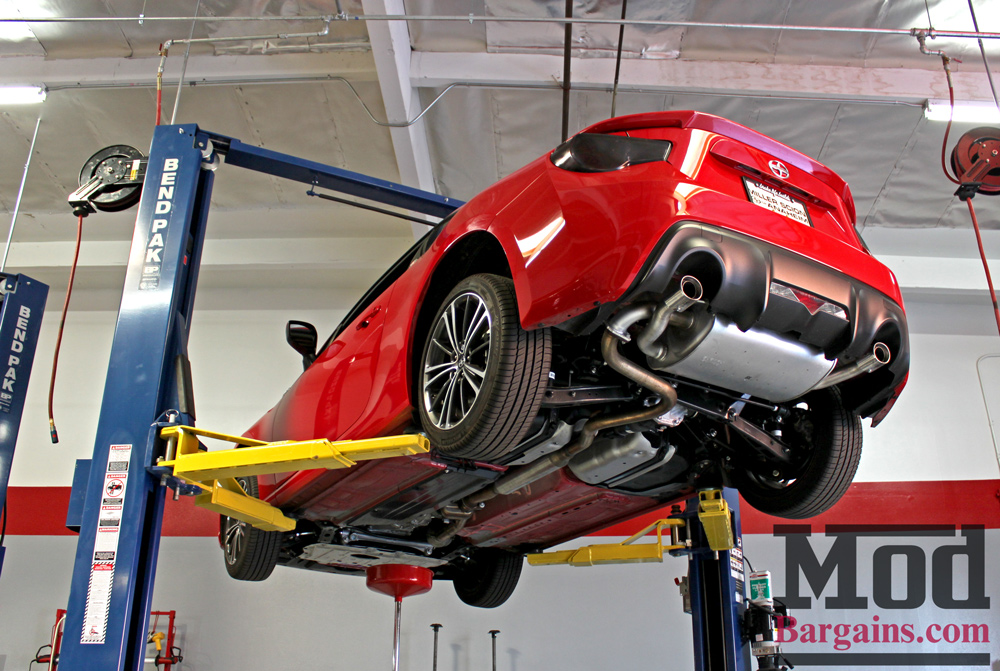 So if you're looking to get top-of-the-line lubrication for your FA20, grab a Motul Oil Change Kit for FRS / BRZ for Scion FRS/Subaru BRZ at ModBargains by calling 714-582-3330. Our Modification Experts are ready to get you exactly what you need.

Customer Review :

Blaine says "" I wanted to say thank you to you and your experience staff down there you guys are top notch. As for the car feels like a whole new drive all the gears glide in, the motor is super quiet. Kinda feels like it might have gotten a little more pick up. Thanks best regards Blaine Brown.

2013 Scion FRS
Transmission, Differential and motor oil change.
Motul 0w-20 ECO
Motul 79w90 Gear Oil 300
Motul 8100 0W-20 Eco-Lite Oil 1 Liter Container
Motul 8100 Eco-Lite Oil is completely synthetic and is proven to make your high performance vehicle last much longer than other standard oils would. It is designed and engineered to be stronger and more resistant to temperature and engine forces than other oils so you can get the most out of your powerful motor. Motul 8100 Eco-Lite causes much less friction and heat between engine components which allows for better power and responsiveness. This oil is meant to be used with newer cars that are gasoline or diesel powered with direct injection and catalytic converters. So if you're looking to protect your car's power source and get a little more performance out of it for a great price, give ModBargains a call to place an order at 714-582-3330. Our car enthusiasts would love to talk to you about our line of Motul products, like 8100 Eco-Lite Oil.
Fulfills these standards:

ACEA A3/B4
API SERVICES SN/CF
BMW LL-01
MB-Approval 229.5/226.5
Porsche A40
Renault RN0710/0700
VW 502 00/505 00
Opel GM LL-B-025
Fiat 9.55535-H2/M2/N2

Benefits:

Increases longevity of motor
Less friction
Less heat
More power and responsiveness
Designed for high performance motors
Can withstand extreme temperatures
Less burned oil
Increases efficiency
Oil you can trust
Motul 8100 Eco-Lite 0W-20 Oil 1 Liter Container 104981
Interested in the Motul Oil Change Kit for FRS / BRZ? Give ModBargains a call at 714-582-3330
Mod Category:
Fluids
Mod Subcategory:
Motor Oil