Get rid of your stock F30 front bumper for a new more aggressive looking one with this F80 M3 Style front Bumper. The F80 M3 Style Bumper is made out of Polypropylene, a very durable and rigid material that is used to make the factory bumper. This ensure your F80 M3 Bumper is OEM quality and will not crack or deform. This F80 M3 Bumper comes with all necessary hardware and even the fog light provisions, giving you everything you need. Every F80 M3 Bumper before leaving is tediously quality checked to make sure your F80 M3 Style Bumper is perfect. No need to worry about fitment issues with this M3 Front Bumper, these bumpers will fit perfectly and flush with your F30 's stock fenders and hood. Give your F30 the look of an M3 with our all new F80 M3 Style Front Bumper.
| | |
| --- | --- |
| | NOTE: Like all Carbon Fiber and FRP products on the market, this product must be test fitted & prepped before installing it. Often, slight modifications are required such as trimming, sanding, filing, or smoothing the surface in order to get best fitment and appearance. This is NOT an OEM product, fitment will NOT always be perfect straight out of the box. We recommend having this product installed by a company that has experience working with AFTERMARKET body kit pieces, not a standard collision repair center that only works on insurance claims. Images below show an accurate representation of THIS PRODUCT, properly installed by a professional installer. We also install this product at our own installation facility in southern California. |
If you have any questions about the F30 M3 Style Front Bumper give us a call at 714-582-3330
NOTE: The F80 M3 Style Front Bumper includes provisions for fog lights or is available without fog lamps.

F80 M3 Bumper Applications

12

-15 F30/F31 320i 328i/xi 335i/xi

What does this kit include?

F80 M3 Style Front Bumper

All Necessary Hardware
-Grilles (All Lower Grilles, Kidneys NOT INCLUDED)
-Front Plate Holder
-Styrofoam Impact Absorber
-Headlight Washer Covers

Ducts for No Fog Light Version

Fog light CARRIERS for Fog Light Models
(Fog Lamp Assemblies NOT INCLUDED)

F80 M3 Style Bumper WITH Fog Light Provisions



F80 M3 Style Bumper with AIR DUCTS
M3 Style Front Bumper Construction
This F80 M3 Bumper is made out of Polypropylene, a OEM material and comes complete with the grille and fog light provisions. Best fitting aftermarket F80 M3 style bumper in OEM material. Why mess with fiberglass when you can get the best?
F80 M3 Bumper

Installation

F80 M3 Bumper

Benefits

Light weight, rigid Polypropylene construction

Ducts for No Fog Light Version

Fog light CARRIERS for Fog Light Models
(Fog Lamp Assemblies NOT INCLUDED)

New M3 aggressive style
Profession installation recommended

Pre-fit F80 M3 Style Front Bumper before painting

Will need to be prepped and painted
Have a question about fitment or installation of the F80 M3 Style Front Bumper? Give us a call at 714-582-3330
F80 M3 Style Front Bumper With Fog Lamps
F80 M3 Style Front Bumper with Air Ducts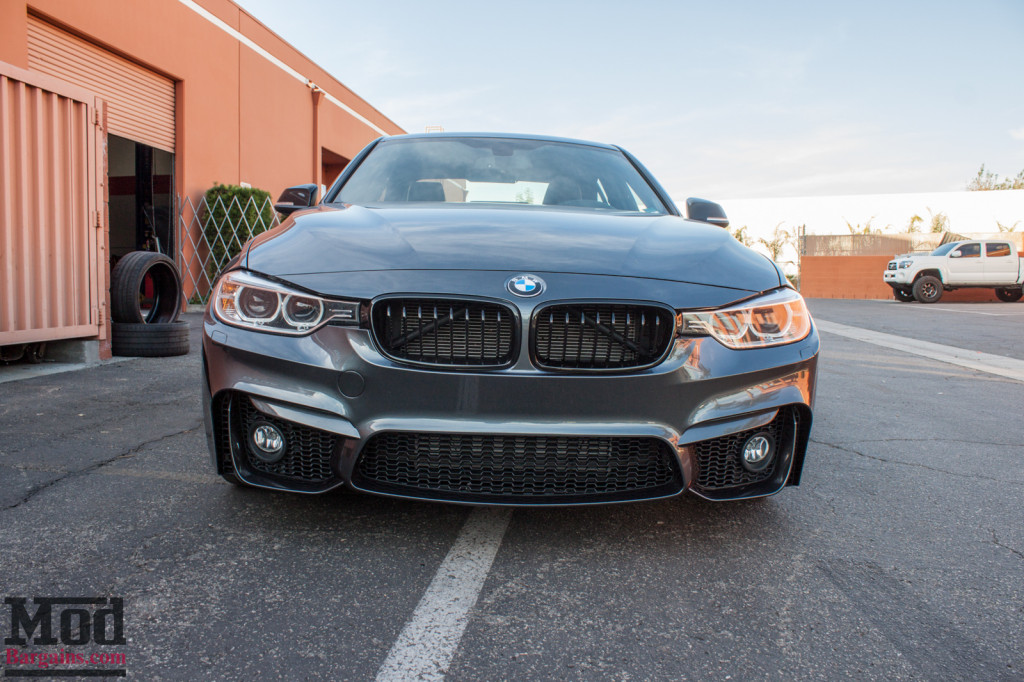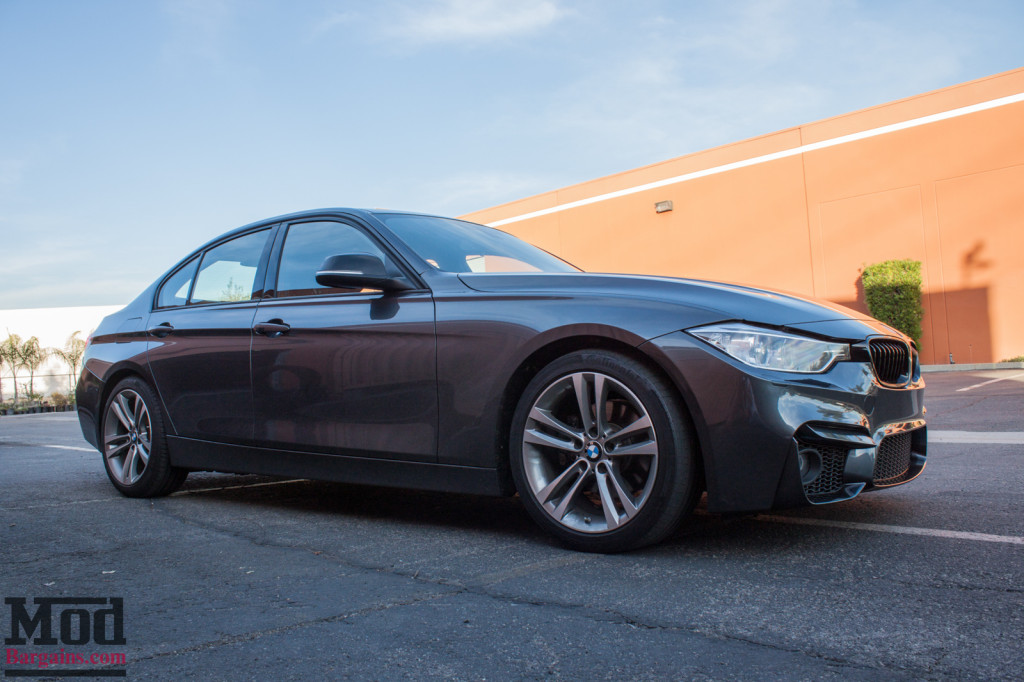 If you have any questions about the F80 M3 Style Front Bumper give us a call at 714-582-3330
Mod Category:
Exterior
Mod Subcategory:
Bumpers & Bumper Accessories
1 Review
This conversion bumper fit perfectly with no modifications! Honestly didn't expect the fitment result, absolutely a beast!! Thank you all