Benefits

With the height adjustability feature you can choose the right look that suits your needs.


These coilovers will remove the hideous fender gap with the adjustable ride height settings.


Whether you're driving to your local super market or going to the track, KW Suspension will exceed your expectations.



Features

Better handling
Less body roll
Adjustable rebound damping
High quality damper components
Stainless steel strut/shock bodies
Composite spring perches for superior corrosion resistance




Applications

2014-16 BMW 228i [F22]
2012-16 BMW 328i [F30]
2014-2016 BMW 428i [F32]
The BMW F22/F30/F32 owners have been anxious for a coilover set-up to hit the market. KW got on this right away and was able to be the first manufacturer to introduce the all new KW Coilovers for BMW 228i/328i/428i [F22/F30/F32]. KW made Variant 1/2/3 coilovers for the BMW F22/F30/F32, so you can pick exactly the coilover set-up you want. These KW Coilovers are made out of high quality stainless steel, guaranteed never to rust and perform over and over again in the harshest conditions. Replacing the suspension on your BMW F22/F30/F32 for a set of KW Coilovers will give you total control of your handling, such as: ride height, rebound and compression. Improve your handling and get rid of that unsightly fender gap with a new set of KW coilovers for your BMW 228i/328i/428i.

Please Note: If your vehicle is equipped with EDC (Electronic Dampening Control) it has to be deactivated. Deactivation kit is included with EDC kit.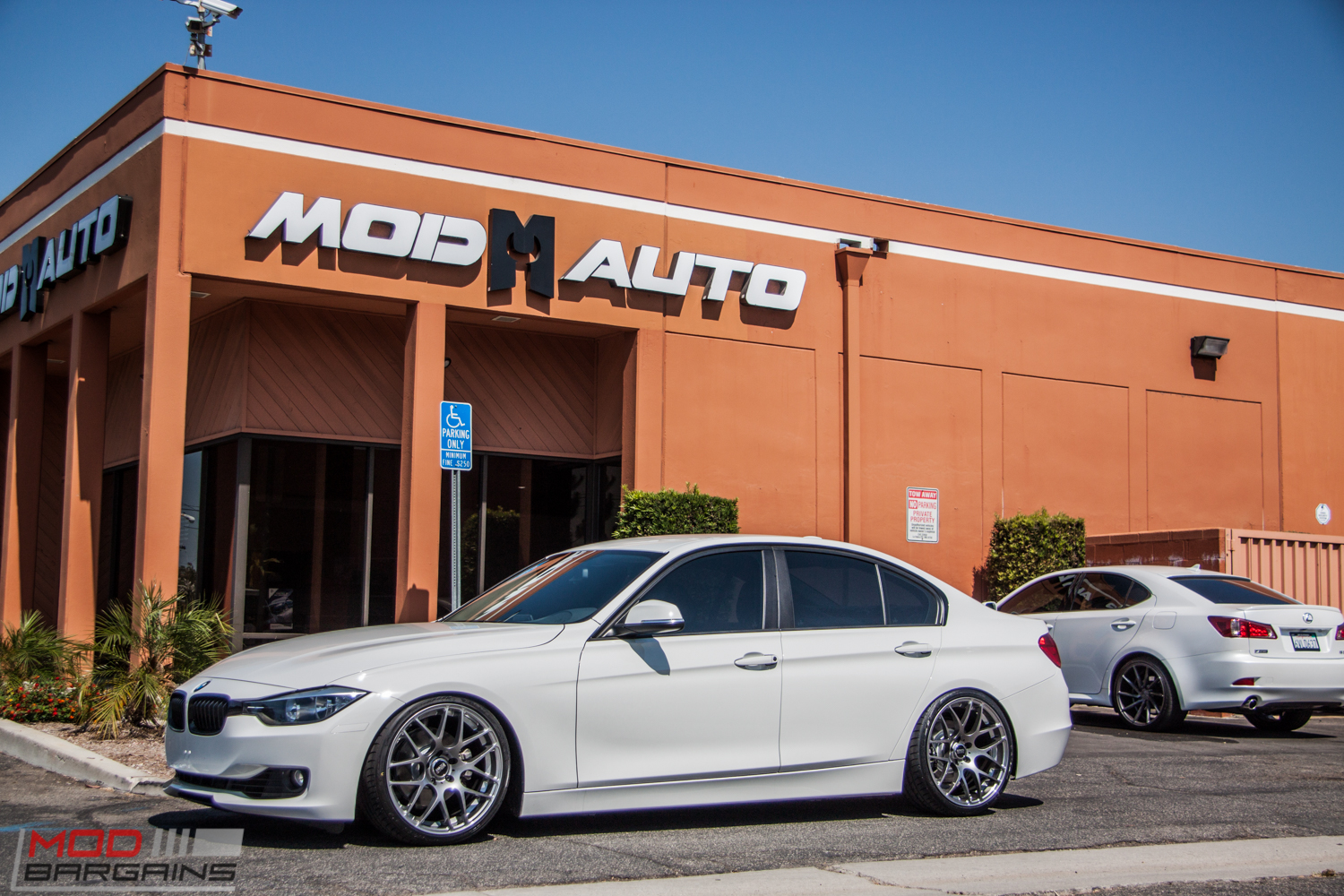 VMR V710 Gunmetal 19x8.5 ET35 / 19x9.5 ET33 / Toyo Proxes Tires 235/35-19 / 265/30-19
on KW V2 Coilovers
Variant 2 Coilovers




The Variant 2 is intended for the experienced driver that wants to set how low it sits but also seeks to change the rebound dampening. Rebound dampening allows for fine tuning of suspension characteristics on the F22/F30/F32 to adapt to your personal preferences.

Front lowering range 1.0""-2.0""
Rear lowering range 1.2""-2.1""
Rebound adjustable damper technology w/ 16 precise clicks
Individually height adjustable
German TUV-tested lowering range
High-quality components for long life in all environments
Comprehensive documentation for ease of use
Mod Category:
Suspension
Mod Subcategory:
Coilovers