HRE Performance Wheels Flow Form FF01 19in and 20in Wheels for BMW
*Additional Custom Finishes Also Available

See Below

Benefits

Killer looks with a high-depth durable Liquid Silver* powder coated finish
Grip the road and pass cars on the outside lane with the added traction of extra wide wheels
Sets your vehicle apart from other boring BMWs with an eye catching aggressive split-7 spoke design
Don't get left in the dust & be faster off the line thanks to reduced un-sprung weight on your chassis

Features:

High Strength FlowForm Production

Durability of a Fully Forged Wheel

Lightweight and Excellent Value

TPMS Compatible

Durable powder coated Finish

Size
Bolt Pattern

Offset

Size
Bolt Pattern

Offset

19x8.5

5x120

+30

20x8.5

5x120

+30

19x9

5x120

+25

20x

9

5x120

+25

19x10

5x120

+40

20x

10

5x120

+40

19x10

.5

5x120

+26

20x10.5

5x120

+26
HRE Wheels, known for decades as being one of the finest wheel manufacturers around and the go-to choice for racing teams around the world, has recently introduced their new line of Flow-Form wheels. Offering strength properties similar to Forged wheels at a lower price point, while still maintaining the high standards of HRE Performance Wheels.

These wheels conform to the highest standards of quality, satisfying the strictest standards - and the wheels are designed and engineered in the United States, just 75 or so miles south of ModBargains in San Diego, CA.

As you'd expect of any HRE Wheel, they're lightweight, too, starting at just over 22lbs. each
(for reference, a 19"" BMW 351M wheel weighs over 32lbs., a comparable FF01 weighs 24.4lbs).
What are HRE Flow Form Wheels?
HRE Performance Wheels' all new line of FlowForm wheels combines the strength and durability of a forged wheel,
at a price point that is near standard OEM cast wheels.
The process begins with a pressure-cast perform, where it is then rapidly cooled. This quick cooling of the metal right after heating (sometimes referred to as quenching) enhances the elastic strength and durability by increasing the metals density
The strengthened pre-form (Fig A), is then pulled from the mold and placed into the flow-forming machine, (Fig B) which operates in a manner similar to a potters' wheel. This process stretches the barrel downward, causing the metal to ""flow"" into the correct ""form"", hence the name, and this process ultimately gives the wheel its final shape (Fig C).
This ""stretching"" process changes the internal grain structure of the aluminum (much like the direction of the grain makes a difference in wood), making it stronger, lighter and more precise than a non-flow-formed barrel, resulting in forged aluminum-like strength.
Liquid Silver Photos
HRE FF01 Silver 20x8.5 ET30 / 20x10 ET40 on F30 335i
HRE FF01 Silver 19x8.5 ET35 / 19x10 ET40 on F30 335i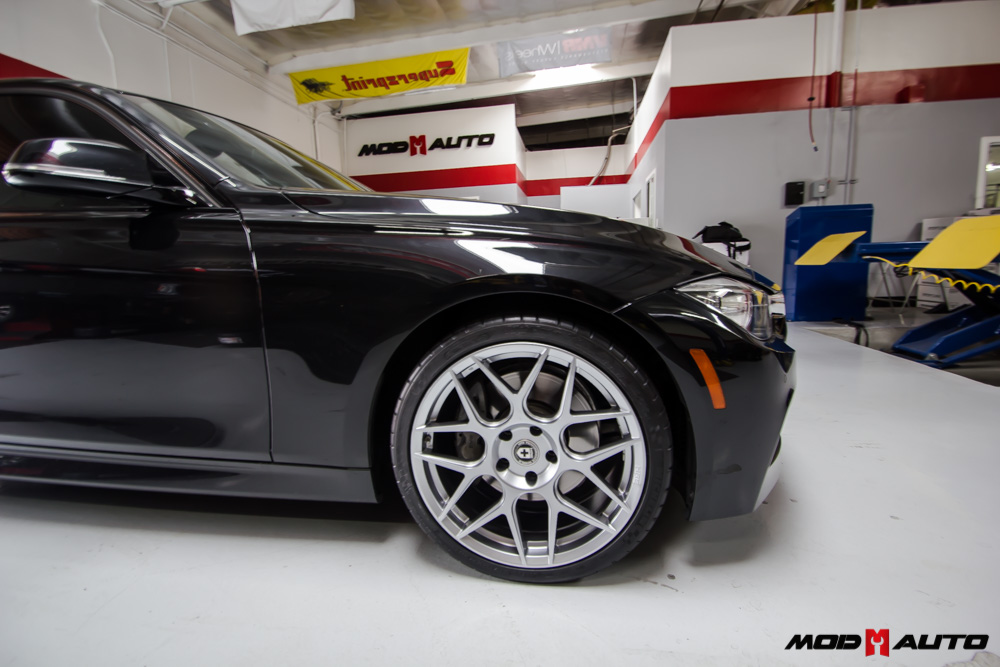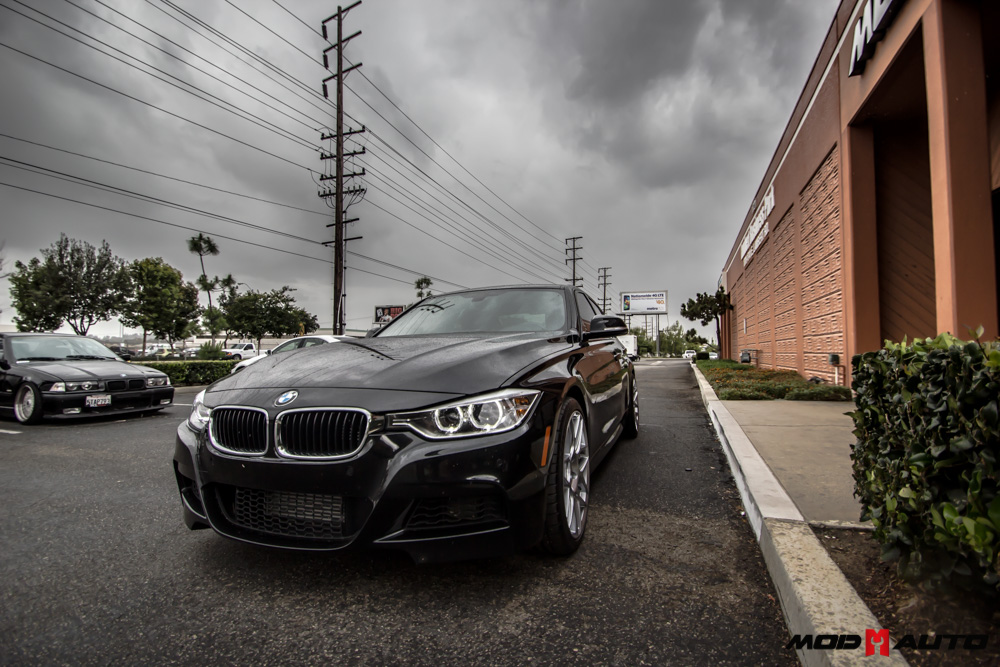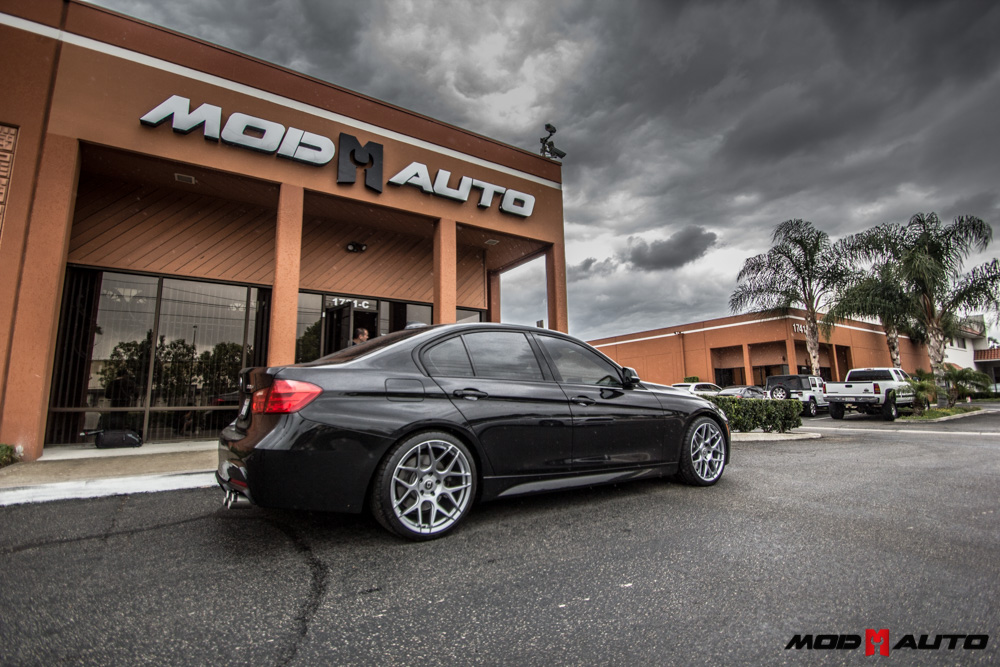 Custom Color Examples
*Additional Custom Finishes Also Available Call For More Information
ModBargains is a stocking retailer of HRE Flow Form Wheels!
NOW IN STOCK AT ModBargains & READY TO SHIP!

Interested in a set of Flow Form FF01 Wheels for your BMW?
Get yours at ModBargains.com, in stock and ready for fast shipping.
Call 714-582-3330 to order with our Modification Experts or Chat Online now!
Mod Category:
Wheels