Forgestar CF5V Wheels
The CF5V from Forgestar is one of the most amazing flow form wheels out on the market right now. This type of construction allows for Forgestar to produce one of the lightest, strongest and best valued wheels that money can buy. And trust us at ModBargains, these wheels really live up to their reputation. We have sold so many of these wheels, and just about every single person we have talked to has been beyond satisfied with their new Forgestars. Compared to other flow form wheel companies like Enkei and BBS, which are almost double the price, you get amazing quality from the CF5V's.
The Forgestar CF5V has the durability of a fully forged wheel, without the large price. These wheels are perfect for anyone looking to improve not only the looks and stance of their car, but also performance, corning, and acceleration.
*Please note the Forgestar CF5V Wheels will require cone seat lug nuts so that the wheels sit properly on the hub. We can provide these for you (see attributes).
Want more information on Forgestar CF5V flow forming? Give us a call: 714-582-3330
Forgestar CF5V Features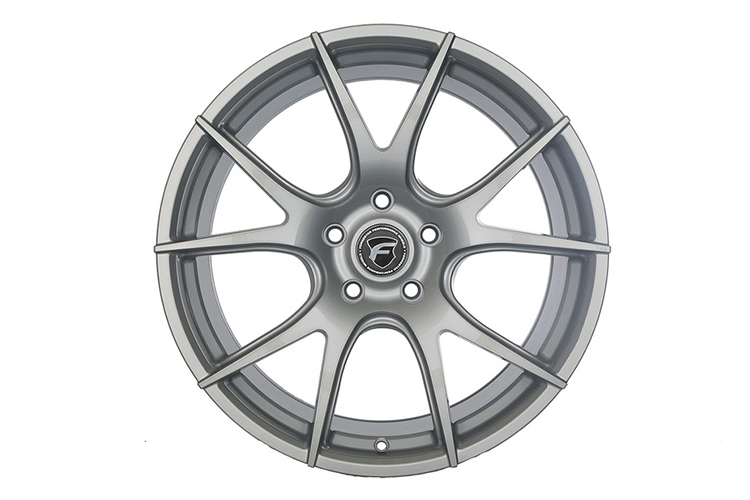 Flow form
Lightest Forgestar wheel available!
Durability of a Forged Wheel
Lightweight for better torque and horsepower
Can use TPMS
Brake clearance
Many offsets and bolt patterns available
Can be made to fit nearly any vehicle!
Made for custom orders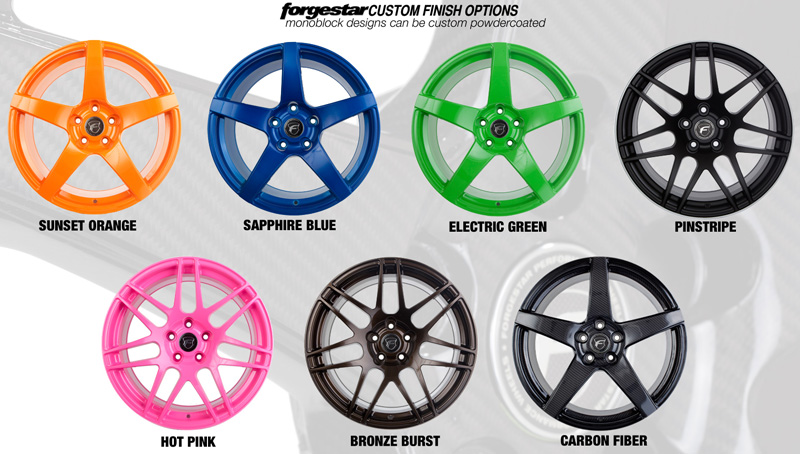 Forgestar CF5V

Available Offsets and Sizes

19x8.5 ET+10 to ET+50

19x9 ET+12 to ET+56

19x9.5 ET-2 to ET+42

19x10 ET+4 to ET+48

19x11 ET+17 to ET+61

Forgestar CF5V Weights



Not sure what Forgestar CF5V offset you need? Let our Vehicle specialists take care of it and give us a call at 714-582-3330

Why Forgestar CF5V Wheels are Better Than Cast Wheels
Custom Offsets - Forgestar CF5V wheels can be made in virtually any offset, whereas standard cast wheels come in a set offset. This allows you to dial in exactly how you want your wheels to sit (we can help you select the offset you need for the look your looking for). Having custom offsets allows for fitment of wider wheels in stock suspension and lowered vehicles. Forgestar wheels are designed specifically for your car and it's suspension setup, where cast wheels are designed for everyone and typically do not take in to account lowered suspension setups.

Weight - Forgestar wheels are also much lighter than cast wheels. The 19x8.5 CF5V wheel weighs 19.8Lbs (making it the lightest Forgestar wheel available), where a cast wheel of this same size would weigh anywhere from 30 to 34 Lbs. This saving of roughly 7-13 pounds per wheel makes a BIG difference in regards to handling and drivability. Reducing unsprung weight (weight that is not supported by the car's suspension, i.e wheels, tires, brake rotors, and brake calipers) is one of the easiest ways to improve your car's handling, braking, and acceleration. As a general estimate 1 pound of unsprung weight is equal to 10 pounds of static weight. (weight that is supported by the vehicle's suspension).

Strength - Flow-formed wheels are similar in strength to that of a fully forged wheel, without the cost. The process used to make the Forgestar CF5V wheels is the same process BBS and Enkei Wheels use.

Range of Sizes - Forgestar CF5V wheels are available in a multitude of sizes, allowing you to decide exactly what diameter and width you want to run on your vehicle, rather being forced to run a set staggered size with cast wheels (As cast wheels usually are only available with one set front wheel width, and one rear wheel width).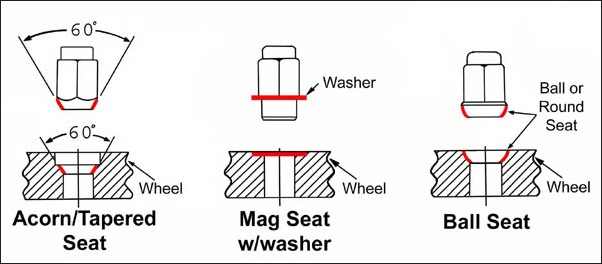 Forgestar CF5V Shipping
Local pickup of these wheels can be performed in the southern California area, please e-mail a ModBargains sales representative to schedule an appointment. Otherwise shipping is a flat $99 to the US. International shipping for the Forgestar CF5V quotes are available via email.
Want to know how much faster your car will get by putting on lighter wheels and decreasing unsprung weight? Give us a call at 714-582-3330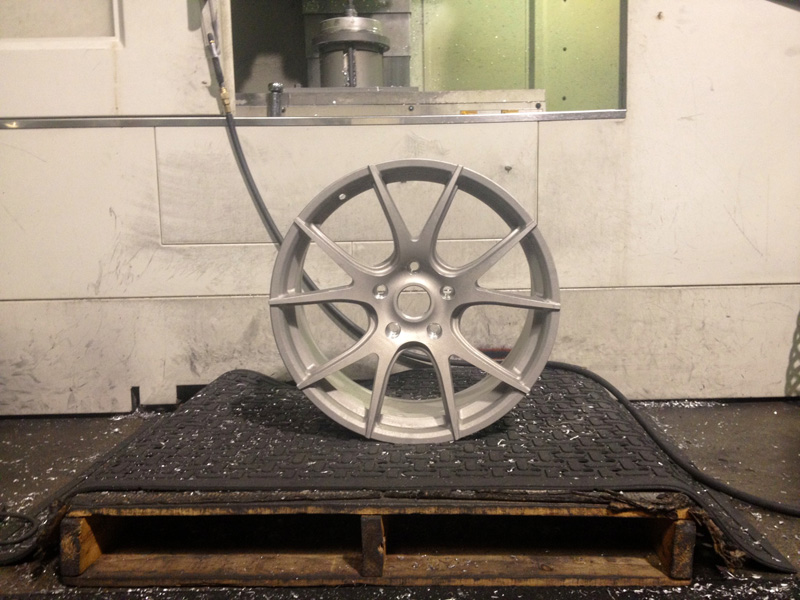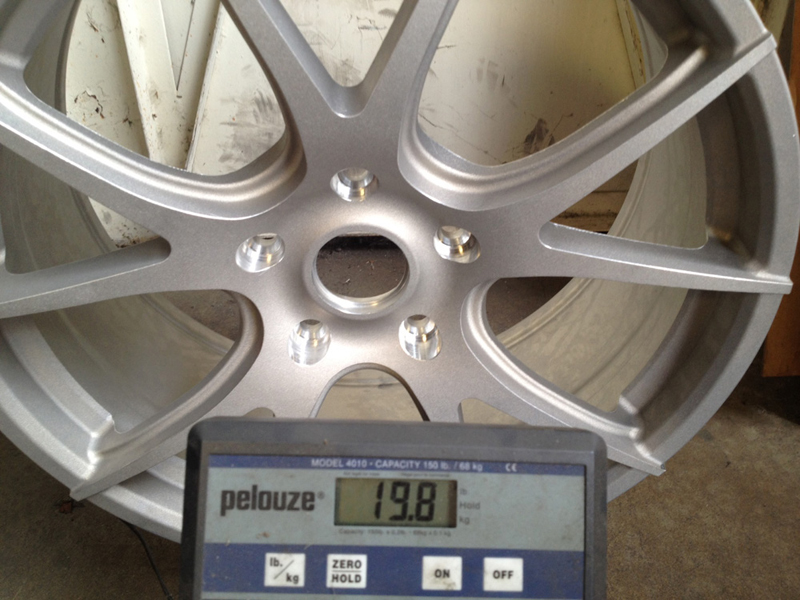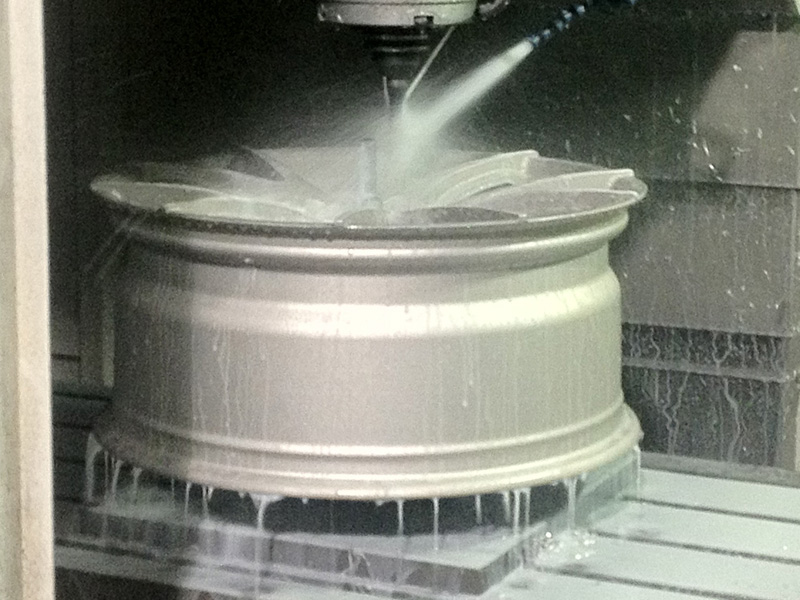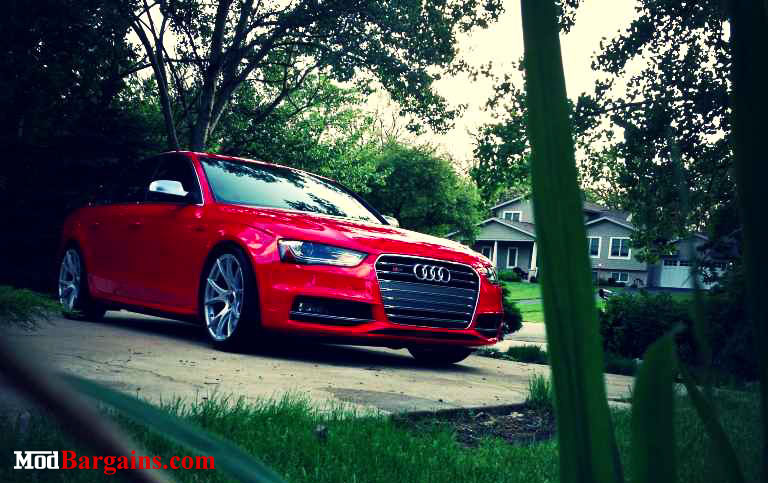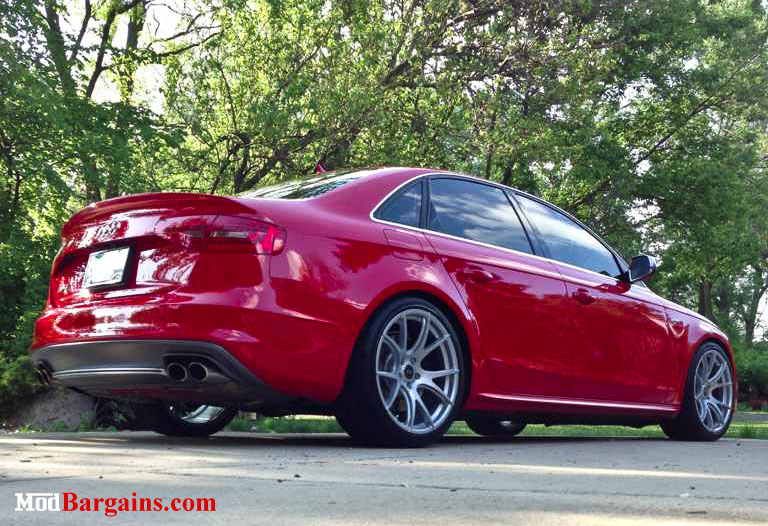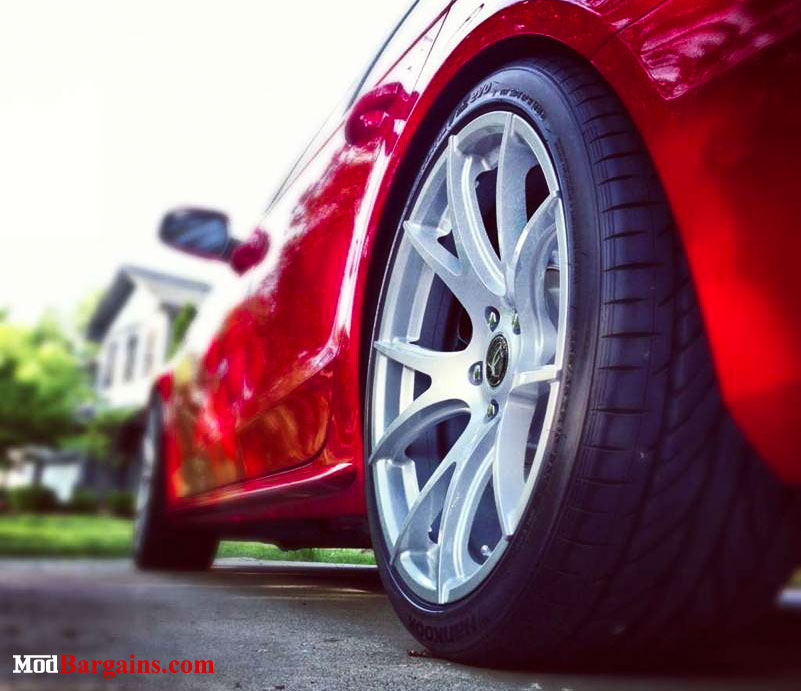 Interested in the Forgestar CF5V or have any questions? Give ModBargains a call at 714-582-3330
Mod Category:
Wheels