Benefits

Body-Contoured Design Enhances the Appearance of your A4 or S4
Adds an Aggressive and Dramatic Flair to Your Exterior

Features:

Real multi layer aerospace carbon fiber construction for maximum strength & durability

Full factory replacement using OEM bolt points

Includes installation guide and hardware

Made in USA quality

Applications:

2013-15 Audi A4 / S4 [B8.5]
The design of DEVAL's B8.5 S4 carbon fiber rear valence follows its B8 design heritage and delivers an unmatched level of aggressiveness to the vehicle while retaining Audi's luxury elegance. All DEVAL products are made with excellent quality for an affordable price.

DEVAL includes an Authenticity sticker on every piece of Carbon Fiber products they sell to ensure that their product is of top quality. Made with real multi layer aerospace carbon fiber construction for strength & durability.

The use of superior materials & manufacturing process produces a lightweight & high quality product. Direct replacement of factory valence & comes with installation hardware. This Carbon Fiber Rear Diffuser gives the rear end of the B8 S4 the ultimate accent. Seriously aggressive style to match the power under the hood, this is a great way to add that aggressive look you always wanted for your A4, and adding it to your S4 will truly make it stand alone.
| | |
| --- | --- |
| | |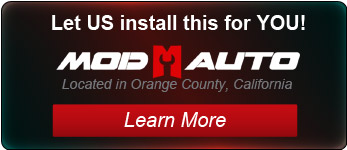 Please contact us if you have questions about the Deval Carbon Fiber Diffuser for 2013-16 Audi A4 & S4 [B8.5]
(714) 582-3330
Mod Category:
Exterior