BMW F32 4 Series w/ M-Sport Carbon Fiber Front Lip Spoiler (Performance Style)
Are you looking to add an aggressive and sporty look to your BMW F32 4-Series with M-Sport Front Bumper? Well this Carbon Fiber Performance Style spoiler for the 4-Series M-Sport is a great solution. When it comes down to it, this lip is the best in carbon fiber and FRP constructed exterior parts. It is extremely rigid because of its true carbon fiber construction with thick clear coat to give it the stiffness needed for durability and performance.
If most carbon fiber products sit out in the sun, they will do one of two things. They will either yellow and start to rot from all of the direct sunlight, or the clear coat will peel right off and leave the actual weave unprotected from the elements. With this Carbon Fiber Front Lip Spoiler, you get a UV protective coating that ensures that your carbon fiber gives you the look and performance from day one all the way through the rest of your car's life. Now that's how a carbon fiber product should be!
So if you're interested in getting an Performance Style Carbon Fiber Front Lip Spoiler for your BMW F32 4-Series , give ModBargains a call at 714-582-3330 to make an order and schedule a time for an installation.
BENEFITS:

Super strong carbon fiber construction

Real Carbon Fiber with FRP Reinforcement

Carbon Fiber Style for F32

with M-Sport Front Bumper Only
DOES NOT FIT M4
DOES NOT FIT NON-M Sport Bumper

FEATURES:

Performance style carbon fiber front lip

High quality dry vacuum carbon fiber material

UV protected

Professionally crafted
| | |
| --- | --- |
| | NOTE: Like all Carbon Fiber and FRP products on the market, this product must be test fitted & prepped before installing it. Often, slight modifications are required such as trimming, sanding, filing, or smoothing the surface in order to get best fitment and appearance. This is NOT an OEM product, fitment will NOT always be perfect straight out of the box. We recommend having this product installed by a company that has experience working with AFTERMARKET body kit pieces, not a standard collision repair center that only works on insurance claims. Images below show an accurate representation of THIS PRODUCT, properly installed by a professional installer. We also install this product at our own installation facility in southern California. |
Interested in the F32 4-Series Carbon Fiber Front Lip Spoiler? Give ModBargains a call at 714-582-3330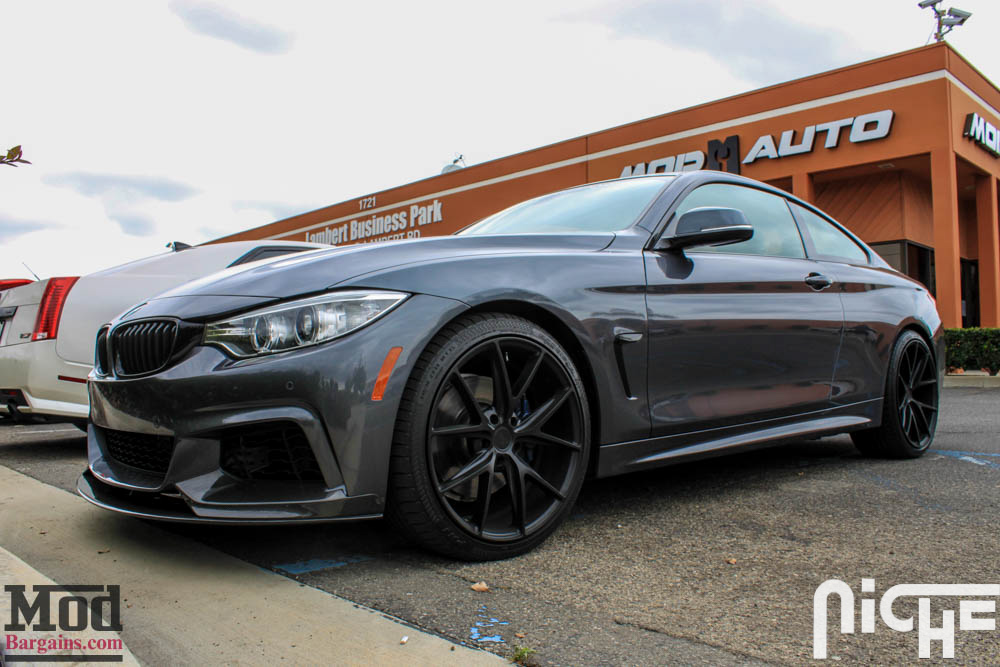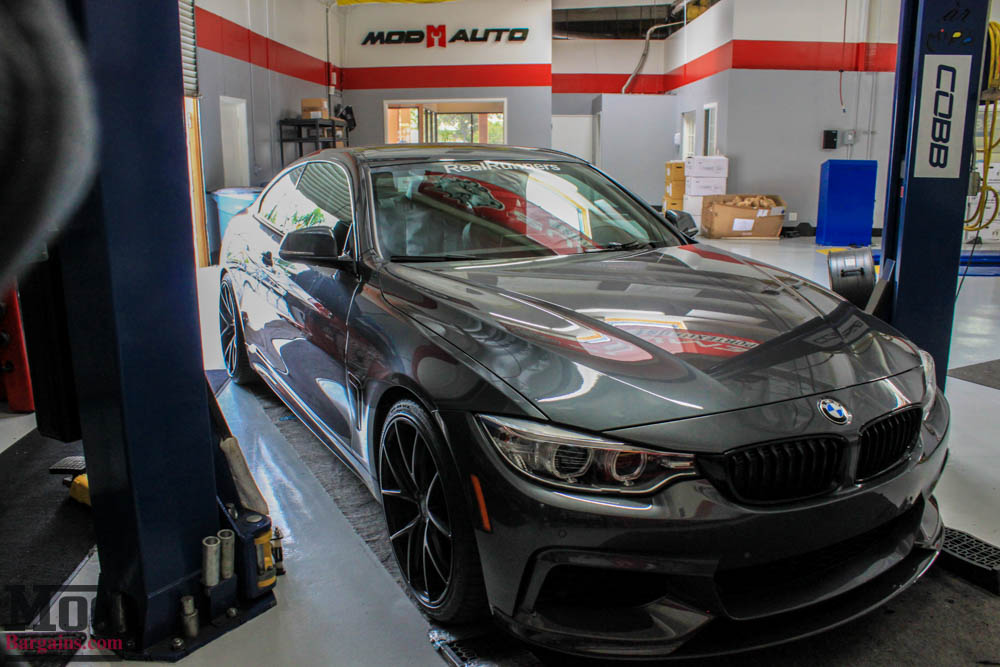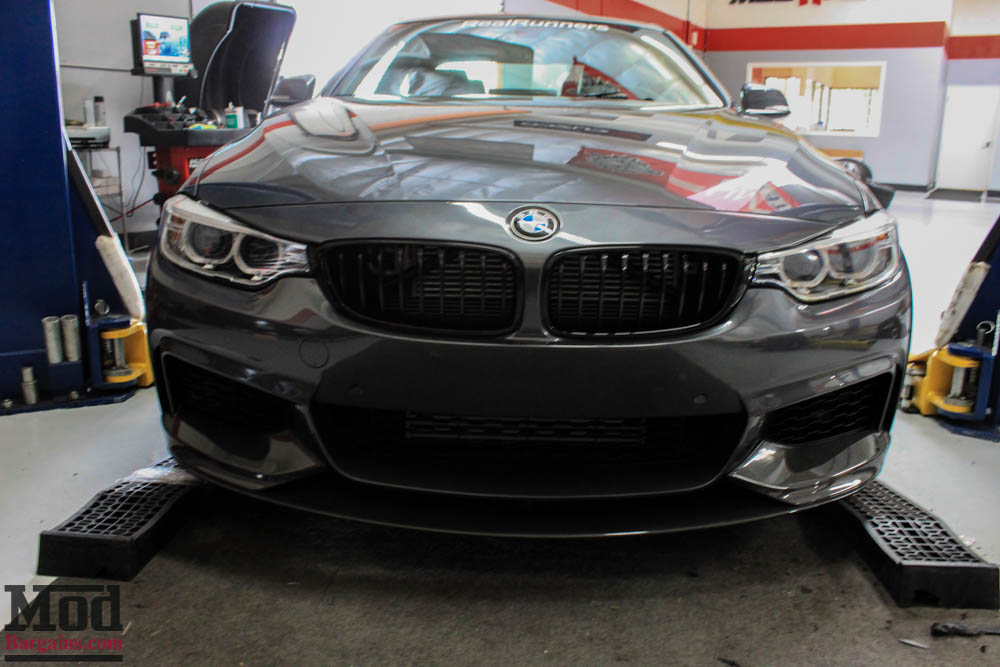 Mod Category:
Exterior
Mod Subcategory:
Front Lips / Splitters