Avant Garde wheels are ranked among the best wheels in the aftermarket industry and Avant Garde takes pride in manufacturing high quality wheels featuring unique features such as the M310. In order to maintain the highest quality possible, Avant Garde uses the latest technology in the production phase of their wheels. To ensure perfection, every wheel must pass through a rigorous inspection process that identifies and corrects hidden flaws.
2013-14 Ford Focus ST (ST3 / ST250 / Focus MK 3) on Avant Garde M310 18x8.5 Custom Gold Finish, Lowered on Coilovers
Every wheel is created with a specific vehicle in mind. The 18"" Avant Garde M310 is a perfect fit for your Ford Focus ST. This wheel will fit most 5x100 bolt pattern models to provide the aggressive look that makes your car stand out. Through high quality wheels, Avant Garde takes vehicle performance and appearance customization to the next level.
Enhance vehicle performance and make your FR-S / BRZ stand out by upgrading your boring stock wheels with a set of Avant Garde M310 from ModBargains.
---
M310 Benefits
More aggressive stance and look

Lighter and stronger than your stock wheels

Matte Black finish

Custom 18"" fitments

Finite Element Analysis (FEA) tested
---
Finishes Available
| | |
| --- | --- |
| Matte Black | |
| | |
---
Avant Garde M310 Wheel Size and Fitment
| | | | |
| --- | --- | --- | --- |
| Size | Offset | Bolt Pattern | Finish |
| 18x8.5 | +42 | 5x108 | Matte Black |
Technology
Avant Garde uses the latest computer aided engineering and testing in order to maintain the highest quality possible. Every wheel go through Finite Element Analysis (FEA), which visualizes the stress points in the wheel designs, allowing designers to quickly define the critical design parameters and make adjustments that optimize the weight/strength ratio without compromising the styling. The wheels are put under pressure in a purpose designed water tank and are X-rayed for hidden imperfections. Stringent testing to the JWL standard ensures that quality is never compromised. The constant attention to detail and the stringent testing ensure that Avant Garde always provides customers with the highest quality wheels.
Installation
Shipping is a flat $99 to the anywhere within the United States (Excluding Hawaii & Alaska) on the Avant Garde M310 Wheels. International shipping quotes are available via e-mail.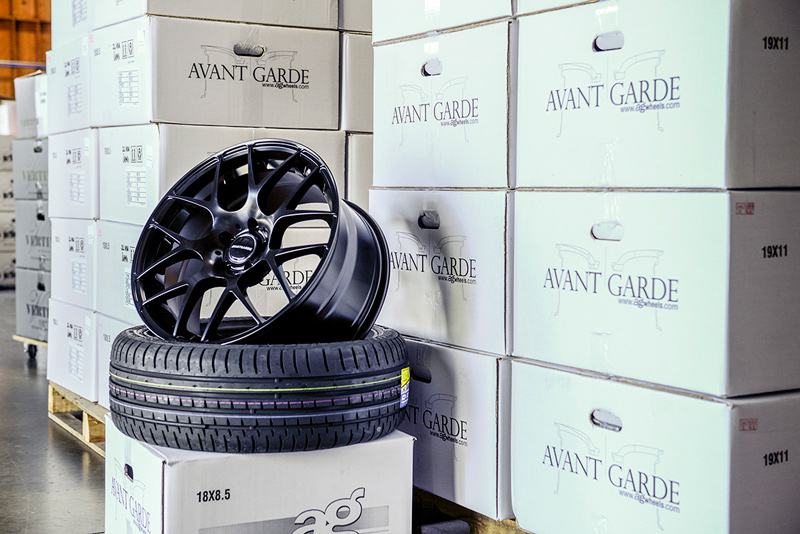 ---
Have any questions about Avant Garde M310 Wheels? Talk to our Fitment Experts - Call 714-582-3330
---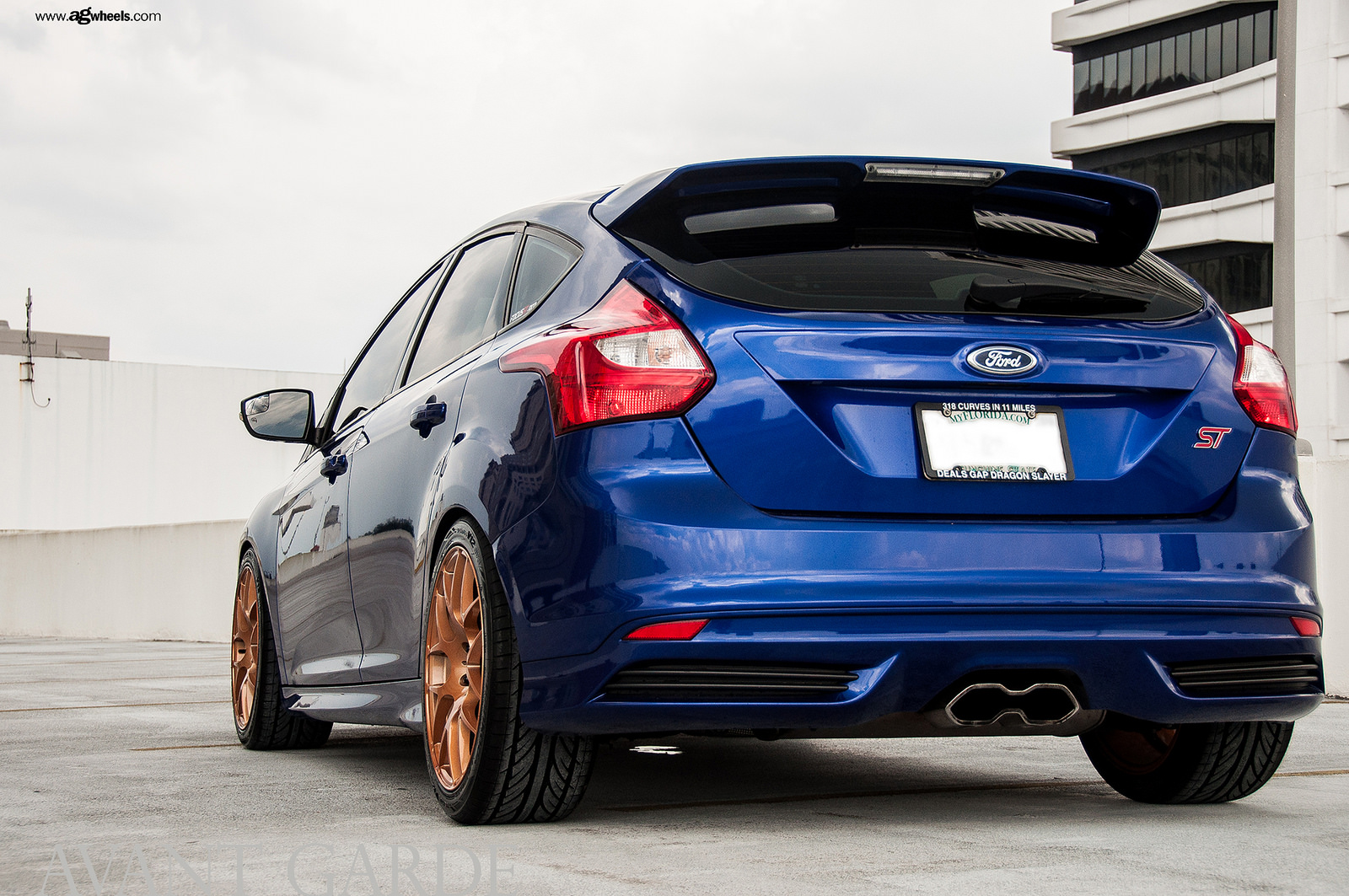 2013-14 Ford Focus ST (ST3 / ST250 / Focus MK 3) on Avant Garde M310 18x8.5 Custom Gold Finish, Lowered on Coilovers
2013-14 Ford Focus ST (ST3 / ST250 / Focus MK 3) on Avant Garde M310 18x8.5 Custom Gold Finish, Lowered on Coilovers
2013-14 Ford Focus ST (ST3 / ST250 / Focus MK 3) on Avant Garde M310 18x8.5 Custom Gold Finish, Lowered on Coilovers
2013-14 Ford Focus ST (ST3 / ST250 / Focus MK 3) on Avant Garde M310 18x8.5 Custom Gold Finish, Lowered on Coilovers
2013-14 Ford Focus SE (ST3 / Focus MK 3) on Avant Garde M310 18x8.5 Custom Silver Finish, Lowered on Coilovers
2013-14 Ford Focus SE (ST3 / Focus MK 3) on Avant Garde M310 18x8.5 Custom Silver Finish, Lowered on Coilovers
Mod Category:
Wheels