Air Lift Performance Front/Rear Kit for 2012-2016 BMW 3-Series [F30]
Benefits

You no longer have to scrape your car everywhere you go just to keep the perfect look that you want.


Make your car squat lower with a 5.1"" drop that will make the rear end kiss the pavement.


With just a simple push of a button you can go from being a street sweeper, to being a daily driver.




Application

2014-2019 BMW 2-Series [F22/23]
2012-2019 BMW 3-Series [F30/31]
2014-2019 BMW 4-Series [F32/33/36]
---
ALL KITS REQUIRE ADDING AN AIR MANAGEMENT SYSTEM TO YOUR ORDER

---
Front Kit Features

3.7"" drop
30-level adjustable damping
Proprietary bolt-in camber plates
Threaded, adjustable strut mounts
High performance monotube struts
Double bellow progressive rate springs
Braided stainless steel leader air hoses
High quality spherical ball upper mounts
No modification necessary for installation

Rear Kit Features

5.1"" drop
Roll plates
30-level adjustable damping
High performance monotube struts
Threaded, adjustable shock mounts
No modification necessary to install
Double bellow progressive rate springs
Front Kit

Air Lift Performance has set out to overcome the wheel gap problem on the BMW F30 chassis. No longer will you have to scrape your car everywhere you go. Now, with just a simple push of a button you can raise your car or lower it, and with a twist of a knob you can go from a soft luxurious ride to a stiff race inspired feel.

Not only can you adjust the height of the vehicle with the strut, but you also have 30 different levels of damping adjustment to really give your vehicle the perfect ride quality that you want. With a 3.7"" drop you will definitely be turning some heads on the streets.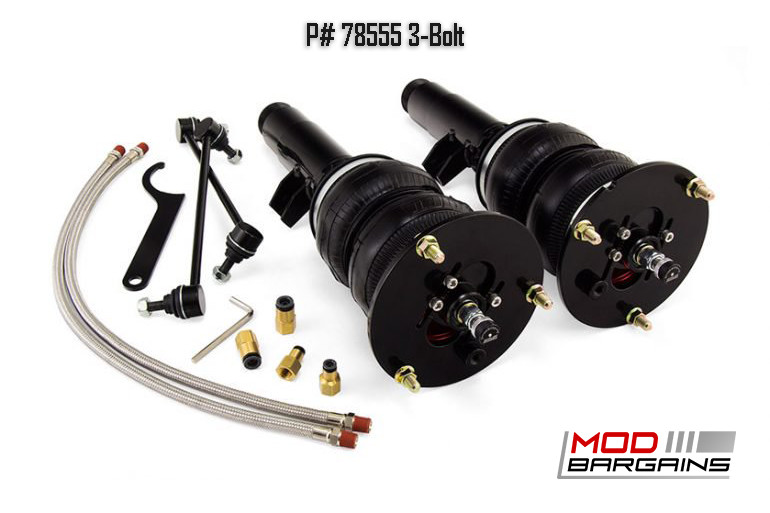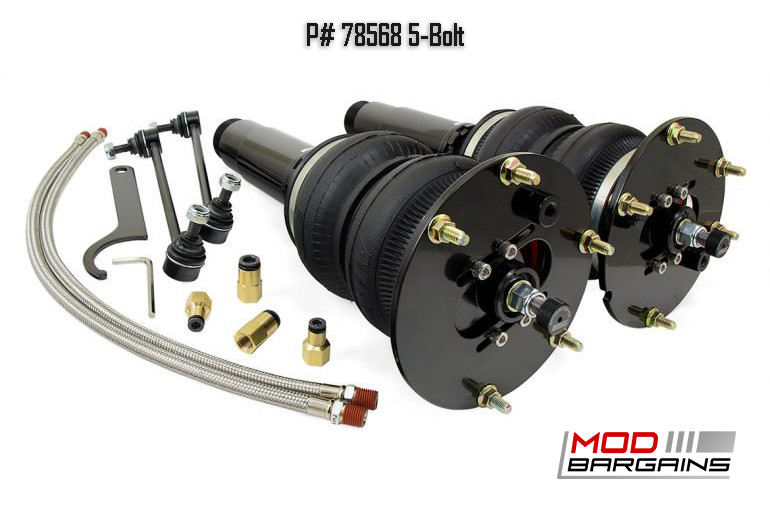 ---
How to determine what kit you need

---
Rear Kit
The rear kit utilizes a compact, bolt-in, double-bellow air spring, giving you the simplest installation with superior spring rates and load holding capabilities. This way you can run less air pressure in the bag, which means you get a much better ride quality and handling performance.
---
ALL KITS REQUIRE ADDING AN AIR MANAGEMENT SYSTEM TO YOUR ORDER
Please Select One Below And Add It To Your Order

---
Mod Category:
Suspension