Benefits

Reduce engine wheel hop and enjoy a more engaging driving experience
Failure-proof design
Designed to outperform and out live the original OEM mounts.

Features:

Manufactured with both 50 and 60 Durometer rubber
Void Free Construction
Drop-In Replacements

Applications:

2015+ VW Golf / GTI / R
2015+ Audi A3/S3/RS3
2016+ Audi TT/TTS/TT

1.8T /2.0T Engines
034Motorsports Density Line of engine mounts are the Go-To upgrade or replacement for your 2015+ A3 or Golf based vehicle. Offering 25% increase in stiffness over the factory mounts with durability and longer service life vs the original mounts. The OEM mounts use a fluid filled chamber inside the rubber, these bladders are prone to leakage and failure over time. Causing not only a mess inside your engine bay, but knocking and rattling due to the failed mount. 034Motorsports Density line are filled with 60 Durometer rubber offering tighter more responsive engine feel while maintaining a rattle free driving experience.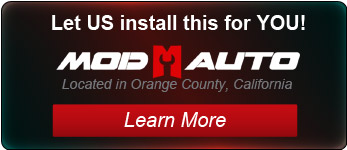 Please contact us if you have questions about the 034Motorsport Density Line Engine Mounts for 2015+ VW Golfs & Audi A3/S3/RS3 or TT/TTS/TTRS
(714) 582-3330
Mod Category:
Drivetrain