Benefits:

Shave Time off your 0-60 with +12whp and +21wtq Gain!
Hear Your Turbo Spool for a More Satisfying Intake Sound
Better Gas Mileage Saves You Money Over Time - If you keep your foot out of it (GOOD LUCK!!)
Gives your Engine Bay a Sportier Look
B

acked by Injen Technology's limited lifetime warranty
Application Guide
| | | | | | |
| --- | --- | --- | --- | --- | --- |
| Make | Model | Chassis | Year | Finish | Part Number |
| BMW | 2015 F80 M3 & F82/F83 M4 3.0L (T) L6 - Dual SRI w/Dual Heat Shields | F80 /F82/F83 | 15+ | Polished | SP1116P |
| BMW | 2015 F80 M3 & F82/F83 M4 3.0L (T) L6 - Dual SRI w/Dual Heat Shields | F80 /F82/F83 | 15+ | Wrinkle Black | SP1116WB |
Looking to get more power out of your new BMW M3 and M4 and look good doing so? An intake is one of the cheapest and easiest ways to get a lot of power out of your car.
These Injen intakes have gone through rigorous research and development to ensure that your car gets the most power possible. Besides an increase in power, this Injen F80 M3 and F82 M4 intake you will get better gas mileage and a deeper tone out of your engine. The dual intake with dual heat shields ensure that your engine has no restrictions, but prevent unwanted debris from entering the system with Injens SuperNano-Web Filters. Plus, this intake has been tuned with MR Technology incorporated to control and replicate stock fuel trims throughout the entire power band making sure your engine in running safely. Stainless steel hardware and automotive grade couplers followed by a CNC machined MAF pad is built for performance and longevity.
During testing, Injen saw consistent dyno runs with gains of +19HP and +23TQ!
If you have any questions about this BMW Injen Air Intake for the F80 M3 and F82 M4 please give us a call. (714) 582-3330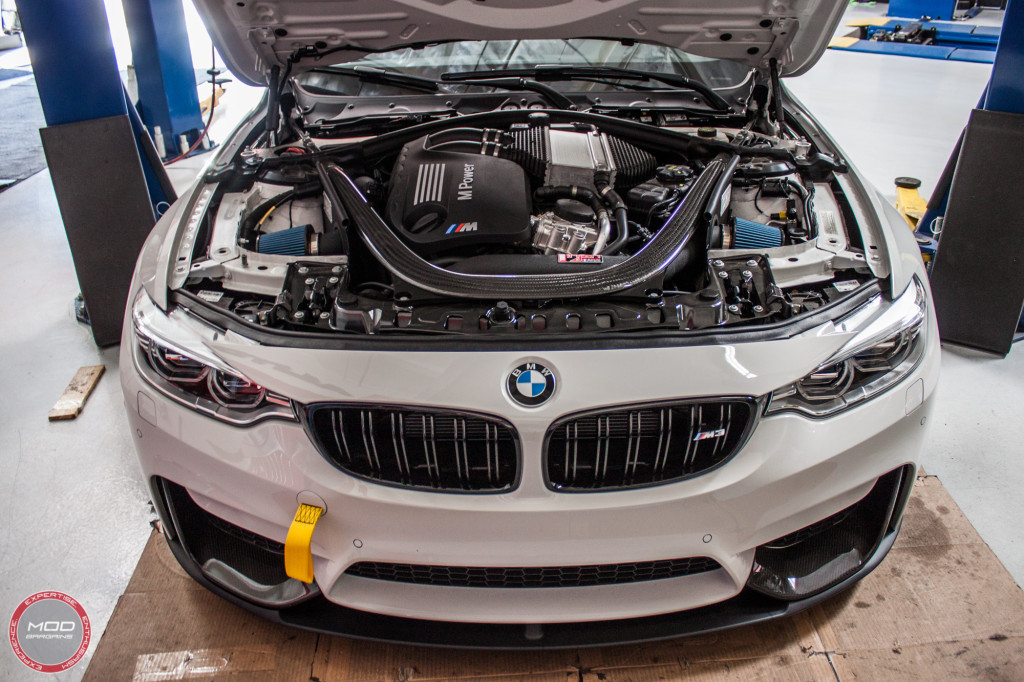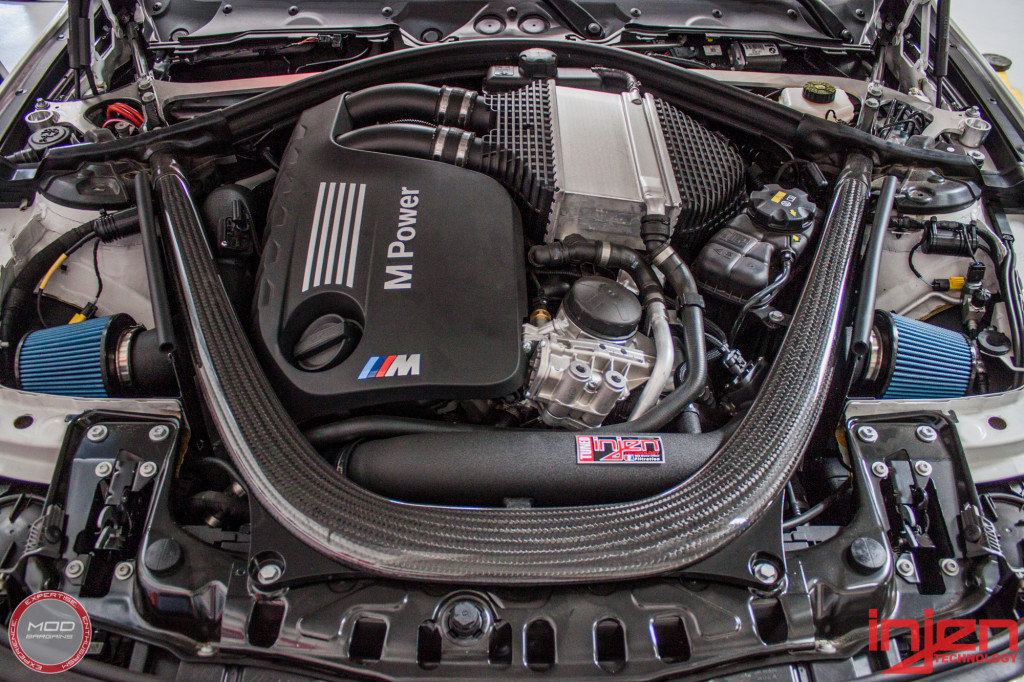 If you have any questions about this BMW Injen Air Intake please give us a call. (714) 582-3330
If you have any questions about this BMW Injen Air Intake please give us a call. (714) 582-3330
Mod Category:
Intake
Mod Subcategory:
Intakes