Benefits

Keep your foot pegged to the floor with confidence.
Backed by Infiniti Motorsports Division for quality and performance
Boost your power potential

Features:

70% more exchanger tank volume

28% more coolant tank volume

Clean up the look of your engine bay with its slick Alpha Black finish

Fits These Vehicles

2016+ Infiniti Q50 [3.0T]

2017+ Infiniti Q60 [3.0T]
---
Have a spare $300 your thinking of spend on your Q? Admittedly a Coolant Expansion Tank doesn't sound like the coolest sounding mod out there, but hear me out there are more benefits then you may realize.

Obviously you get the main functional benefits of having greater coolant capacity for the vehicle. The VR30 has some serious heat soak issues. The best solution is the AMS Red Alpha Heat Exchanger, but you can improve upon that with this expansion tank. Increased coolant capacity ultimately helps stave off heat soak by providing more coolant to absorb the heat from the intercooler system while the heat exchanger is working hard.

Now let's not forget about the aesthetic benefits. NO more ugly beige bottles hanging out in the front of your bay! The AMS Coolant Expansion Tank features a solid aluminum finish with Alpha Black paint. This Motorsports derived design looks great in your engine bay while maintaining better then OEM fitment and reusing all your OEM hoses and caps!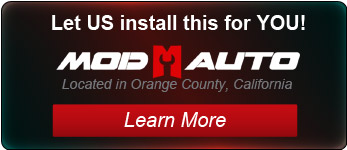 Please contact us if you have questions about the AMS Red Alpha Coolant Expansion Tank 2016+ Infiniti Q50/Q60 3.0t""
(714) 582-3330
Mod Category:
Performance
Mod Category:
Fluids