Benefits

Feel connected to your engine every time you change gears
Improved shift feel and crisper response
Purchase in confidence with a product that will last the lifetime of your vehicle

Features:

T6-6061 Billet Aluminum
CNC-Machined in USA
Clear Anodized Durable Finish
Lifetime Warranty

Applications:

2009-2016 Audi A4/S4/RS4
2008-2016 Audi A5/S5/RS5
2008-2017 Audi Q5/SQ5
Factory mounts are often filled with open space and voids to allow for movement. While this sounds great in practice to providing a smoother over-all ride in factory spec, once you start applying extra power and boost all that extra space and play ends up causing you power losses and flex throughout your drive train. 034Motorsports billet mount inserts fill the existing voids in your mounts to provide a firm mounting position. This assures the power your car is making is actually being put down to the ground, reducing wheel hop and providing a more engaging experience between vehicle and driver. Unlike polyurethane insert options, these aluminum billet mounts will not wear out over time providing you with long-lasting performance for the life of your vehicle. Experience crisper shifts and a more direct feel with 034Motorsport's billet transmission mount inserts.
| | |
| --- | --- |
| | |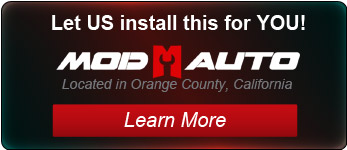 Please contact us if you have questions about the 034Motorsport Billet Transmission Mount Insert for 2008-2017 Audi A4/S4/RS4, A5S5RS5, & Q5/SQ5
(714) 582-3330
Mod Category:
Drivetrain