Benefits
Gorgeous Split 7 Spoke Design Offers Major Improvement over any Factory Nissan or Infiniti Wheel

Lightweight Construction Saves Weight over Heavy OEM Wheels

Matte Bronze, Matte Gunmetal and Gunmetal Machined Finishes available to compliment your car's style

Turn Heads by making your car worth taking notice of with a set of great looking wheels
Applications
Sizes

Weight (in lbs) starting from

**

Load Ratings

17x7.5

17.55

1350

17x8

17.95

1350

17x9

19.2

1350

18x8

18.6

1350

18x8.5

19.5

1350

18x9

19.4

1350

18x9.5

21.05

1350

18x10.5

21.25

1350

19x8

20.55

1650

19x8.5

21.4

1650

19x9

21.9

1650

19x9.5

22.5

1650

19x10.5

22.4

1650

20x8.5

23

1650

20x9

23.3

1650

20x9.5

24.7

1650

20x10

24.45

1650

20x10.5

24.45

1650

21x9

N/A

N/A

21x10.5

N/A

N/A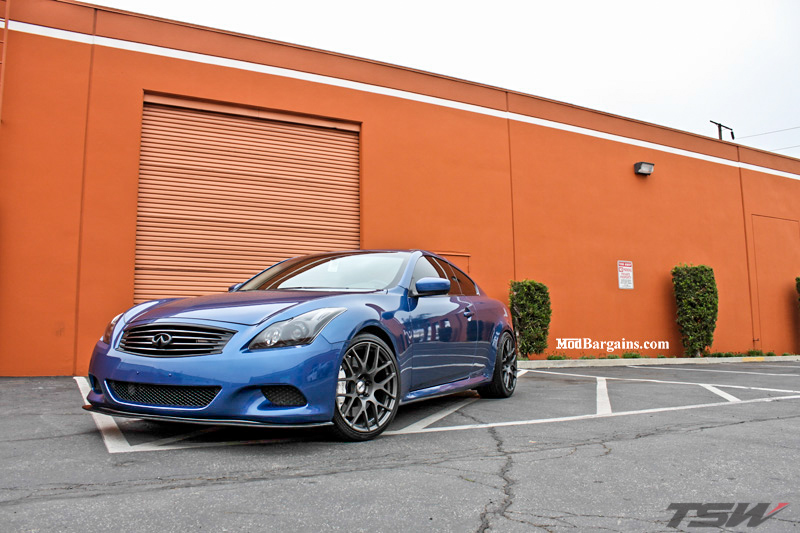 If you are looking for an aggressive looking wheel that is light weight and strong without breaking the bank? These TSW Wheels are the perfect wheel for your Infiniti/Nissan/Genesis Coupe. They are all rotary FORGED, come in 3 finishes and in array of sizes to fit any car.
The TSW Nurburgring Wheels have a layer of clear coat applied to them after being painted and polished; as a result, the wheels are easier to clean, the shine on the wheels are preserved, and it's protected from brake dust. You may use any automotive soap to effectively clean these wheels, as well as adding a thin layer or wax to enhance the shine.

TSW Nurburgring Matte Bronze

TSW Nurburgring

Matte Gunmetal


TSW Nurburgring

Gunmetal Machined
Weight
These TSW Nurburgring Wheels are made using a rotary forged process. Making these wheels stronger and lighter then most wheels on the market. These TSW Nurburgring Wheels weigh 17-24 lbs, depending on size (See below). Saving lots of weight per wheel and unsprung weight (weight that is not supported by the car's suspension such as the: wheels, tires, brake rotors, and brake calipers). Reducing unsprung weight on your car is one of the easiest ways to improve your car's handling, braking, and acceleration. As a general estimate 1 pound of unsprung weight is equal to 10 pounds of static weight (weight that is supported by the vehicle's suspension). And with every 10 lbs lost from a car equals another 1 HP, reducing your unsprung weight can have a profound effect on performance!
Strength
Rotary forged wheels are similar in strength to that of a fully forged wheel, without the cost. The process used to make the TSW Nurburgring wheels is the same process BBS wheels and Forgestar uses. (See Below or Load Ratings)
Please note that overly lowering (also known as ""slamming"") your BMW may cause rubbing. A decent drop in ride height will still be safe.
Safety
The Nurburgring Wheels are manufactured to meet the highest performance, quality, and safety standards in the industry. The wheel passes JWL and VIA standards to ensure the highest level of safety and quality.
TSW Nurburgring Gallery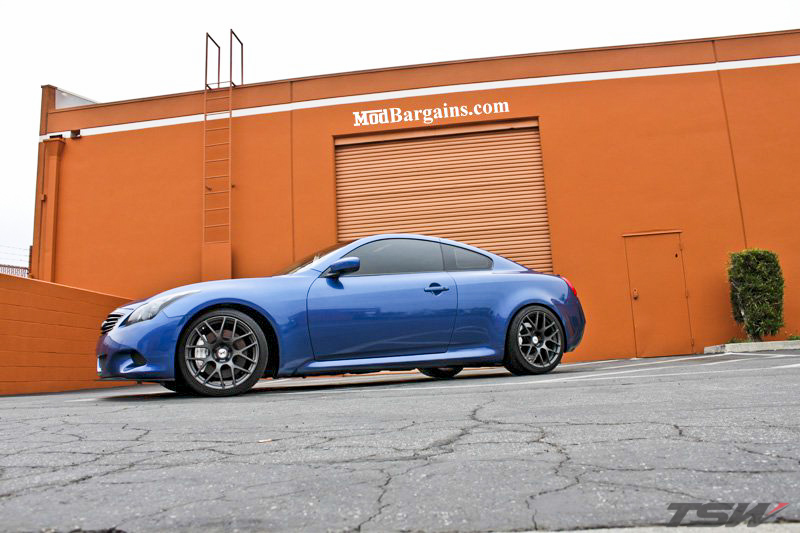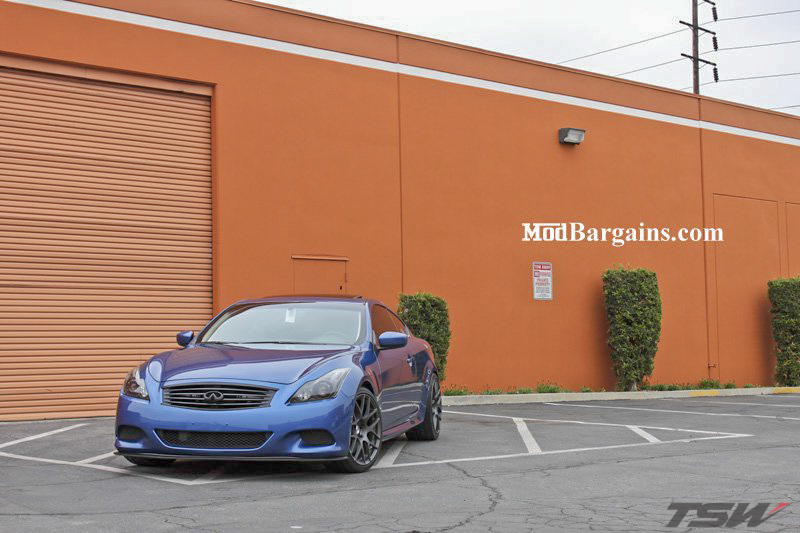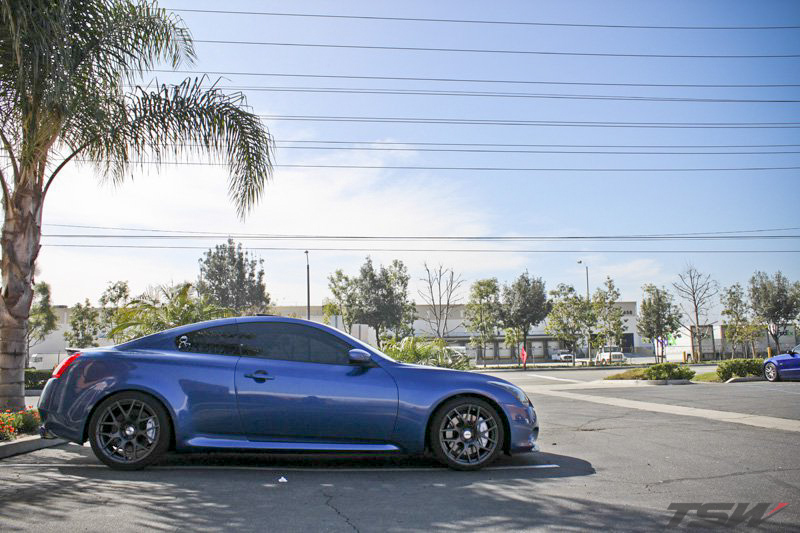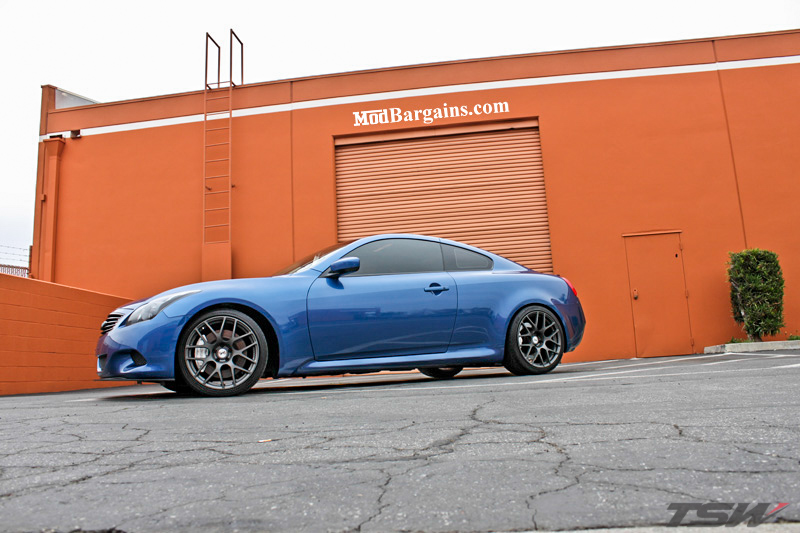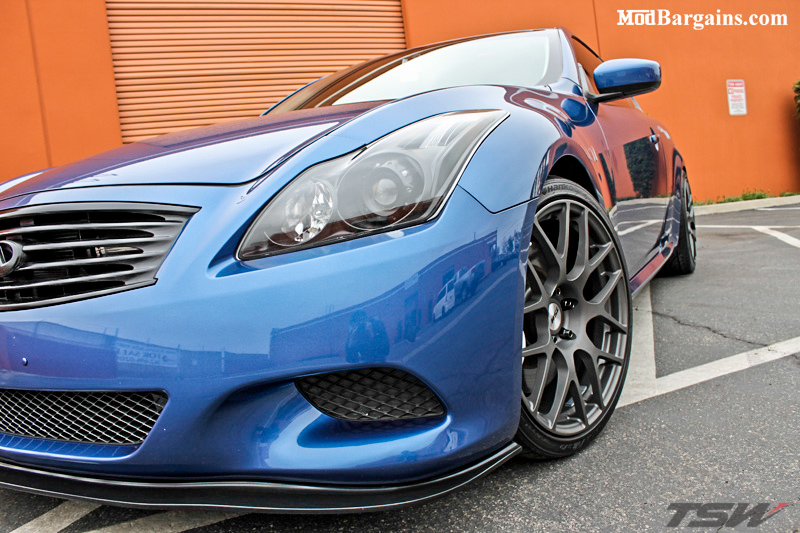 ---
Do you have any questions about these TSW Nurburgring Wheels for Nissan/Infiniti? Please give us a call at 714-582-3330
---
Mod Category:
Wheels