Benefits

Make your car look more aggressive

Be lower than your friends

Carve through a corner while maintaining a solid, yet comfortable ride
Applications
| | | | |
| --- | --- | --- | --- |
| Year | Make | Model | Part Number |
| 2010-2014 | Volkswagen | Golf Base | 18281830 |
| 2010-2014 | Volkswagen | Golf TDI | 18281830 |
| 2009-2013 | Volkswagen | GTI Base | 18281830 |
| 2014 | Volkswagen | GTI Driver's Edition | 18281830 |
| 2014 | Volkswagen | GTI Wolfsburg Edition | 18281830 |
| 2009 | Volkswagen | Rabbit S | 18281830 |
| 2010-14 | Volkswagen | Golf R | 18210850 |
Latest dampening technology for maximum longevity

Reduced system friction for effective dampening adjustment

Individual lowering

Galvanized struts with additional coating for corrosion resistance

Adjustable spring plate, race spring system, and bumpers with dust protection

Aluminum adjustable uniball top mounts (when possible)

Scaled Camber Adjustment (optionally also caster)

External Adjustable Dampening

Overview

ST coilovers give you the ultimate in performance, style, and handling.

Adjustability

Threaded shock bodies allow you to customize ride height to the maximum without compromising safety, functionality, or performance. This allows the lowering to be made even when the kit is installed by turning the spring plate higher or lower. Dampening can be adjusted almost instantly. The XTA also features an aluminum adjustable top mount allowing for camber and caster adjustment.

Ride Height Adjustment (All FWD)

Front: 0.5"" - 1.5""
Rear: 0.5"" - 1.5""

Ride Height Adjustment (Golf R only)

Front: 0.8"" - 1.8""
Rear: 0.4"" - 1.4""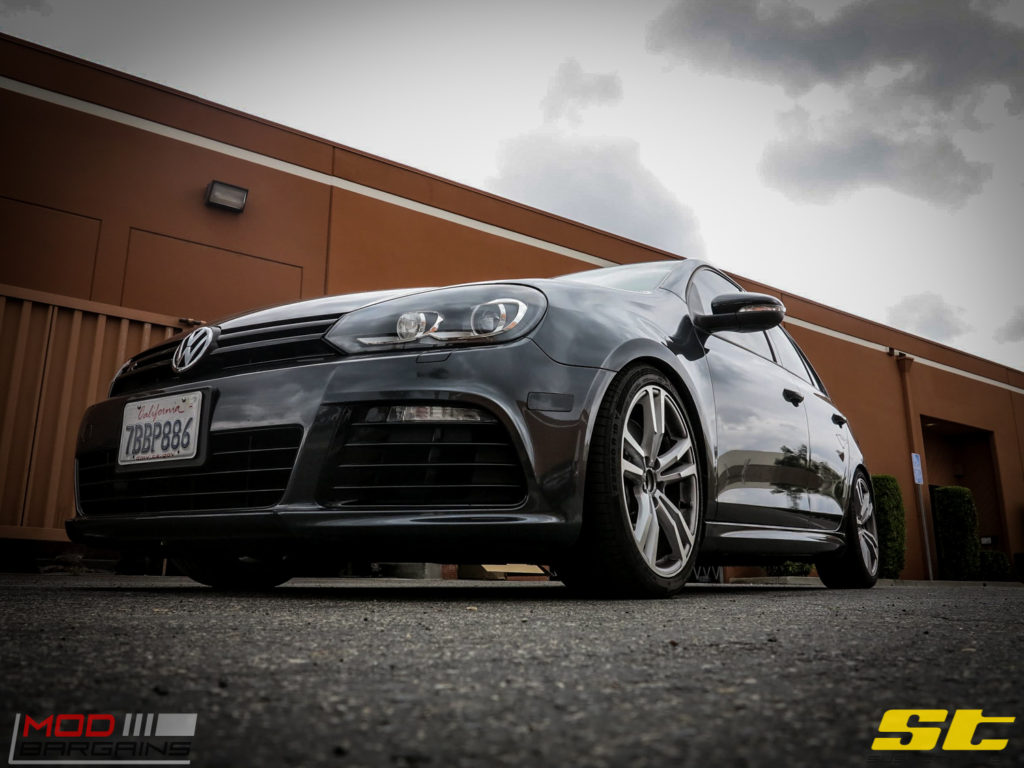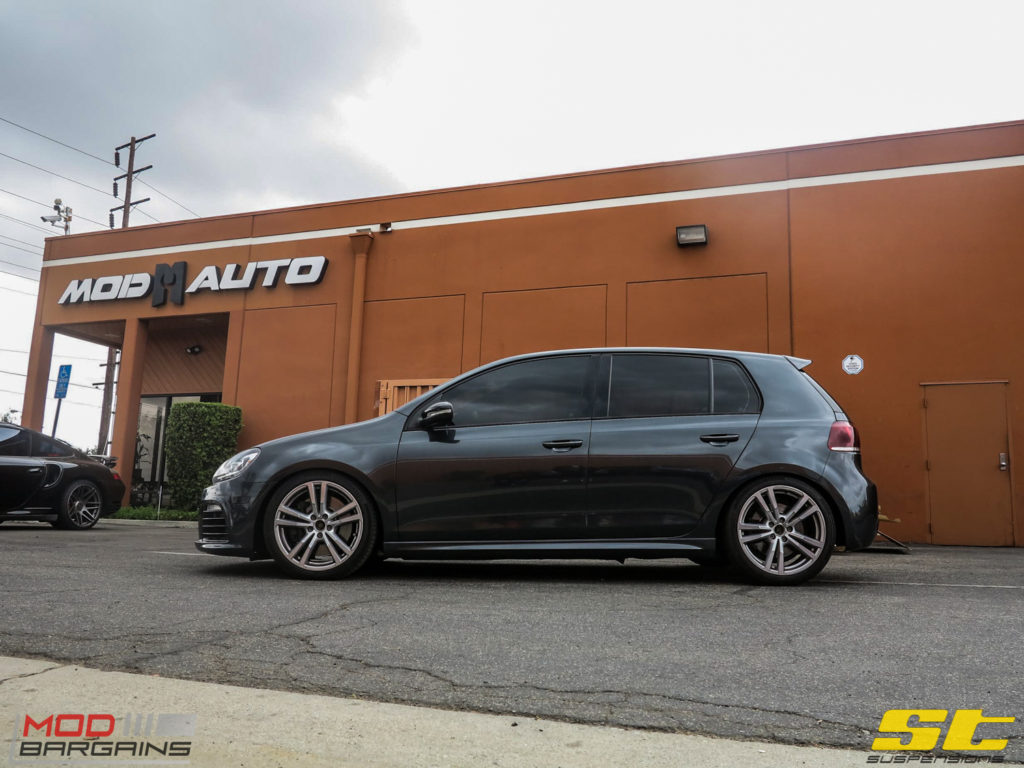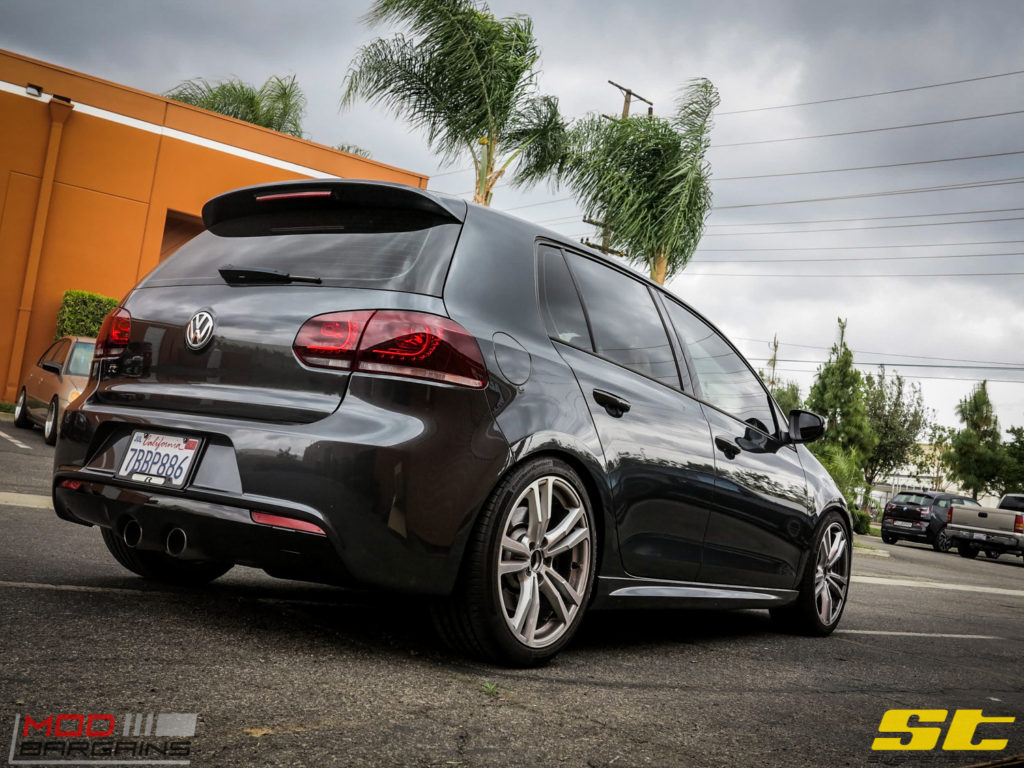 If you have any questions about these ST Suspension Coilovers please give us a call at 714-582-3330
Mod Category:
Suspension
Mod Subcategory:
Coilovers