Suspension Techniques Coilovers for 1999-2006 BMW E46 M3
Application Guide
1999-2006 BMW M3 [E46] (90223)
| | |
| --- | --- |
| Approx. Front Lowering (in.) | Approx. Rear Lowering (in.) |
| 0.8""-1.6"" | 0.8""-1.6"" |
ST Coilovers Benefits

Makes your E46 Look Great by Eliminating that Disgusting Wheel Gap

Fixed Damping Means No Adjustments To Hassle With

I mean seriously what's wrong with you, driving around at stock ride height? These Coilovers Fix that Nonsense

Threaded Perches Offer Adjustable Ride Height for Both Sick looks and Enhanced Handling Performance

Sharper Handling thanks to Lower Center of Gravity

Durable Design that can Stand Up to Today's Imperfect Roads

Matched Adjustable Spring & Shock Absorbers deliver superior performance to 'Just Springs""
Customer Testimonials

Thanks to Alan from modbargains for the coils [ST XA]. Amazing quality and really kind guy.

urban

[email protected]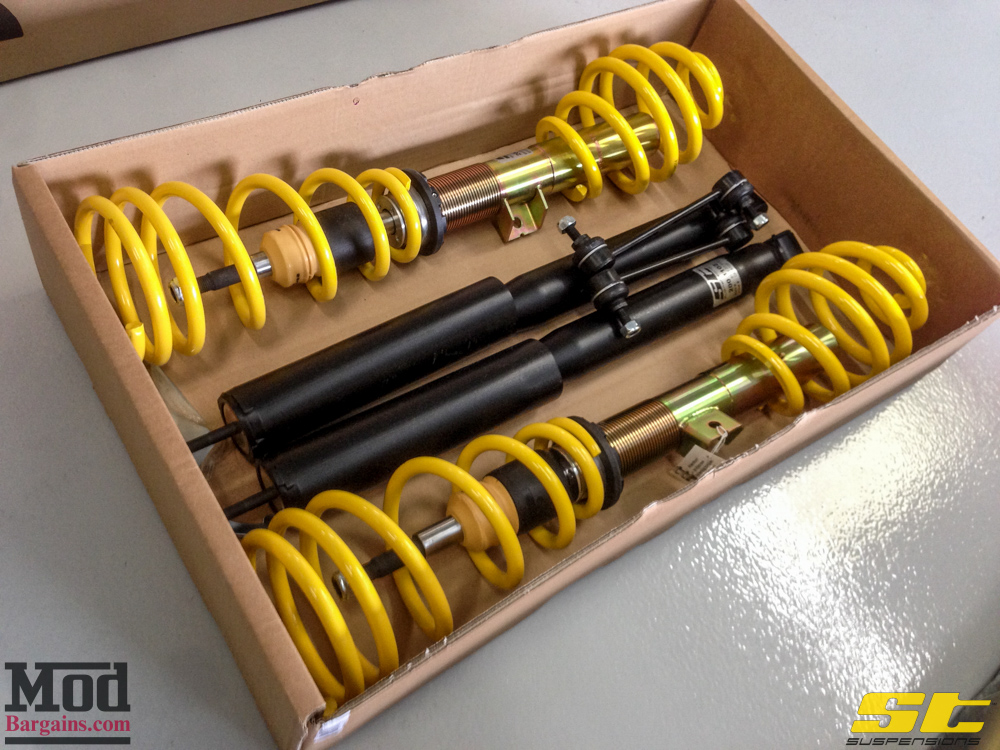 Looking for a lower height and better handling all wrapped up in one affordable package? ModBargains has the answer with these E46 M3 ST Coilovers by KW. Yes you read correctly, ST is made by KW, one of the leading coilover manufacturers in the world. These ST coilovers are perfect for your E46 M3, they are aggressive enough to handle track driving, but gentle enough to be comfortable with everyday street driving. So why break the bank to get a set of coilovers, when you can go with ST and get the same performance as KW!
Construction
ST Suspension Techniques Coilovers are constructed of high grade steel, and heavy galvanized for rust protection. If you live in a rust belt state, an additional rust-resistant coating is recommended.
Damper Options
ST Suspension Techniques Coilovers offer only a non-dampening adjustable solution along with the height adjustability, just like the KW V1's.
Warranty
ST Suspension Techniques Coilovers offer a 5 year Limited Warranty to the original purchaser.




ST Suspensions - Spring Strut Construction

High-quality components for long durability

Excellent all around performance, providing a balance between performance and comfort for everyday use

Use of twin-tube technology, independent reactions from damping inputs minimized chassis vibrations and increase driving dynamics

Coilovers come with all necessary components, vehicle-specific certificate and installation instructions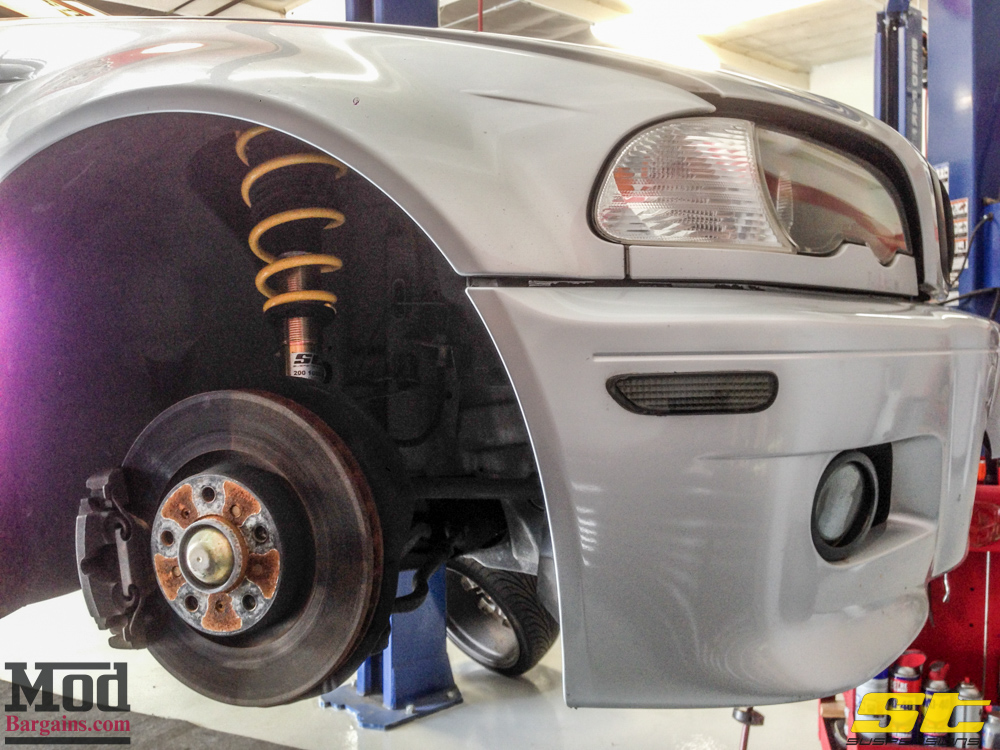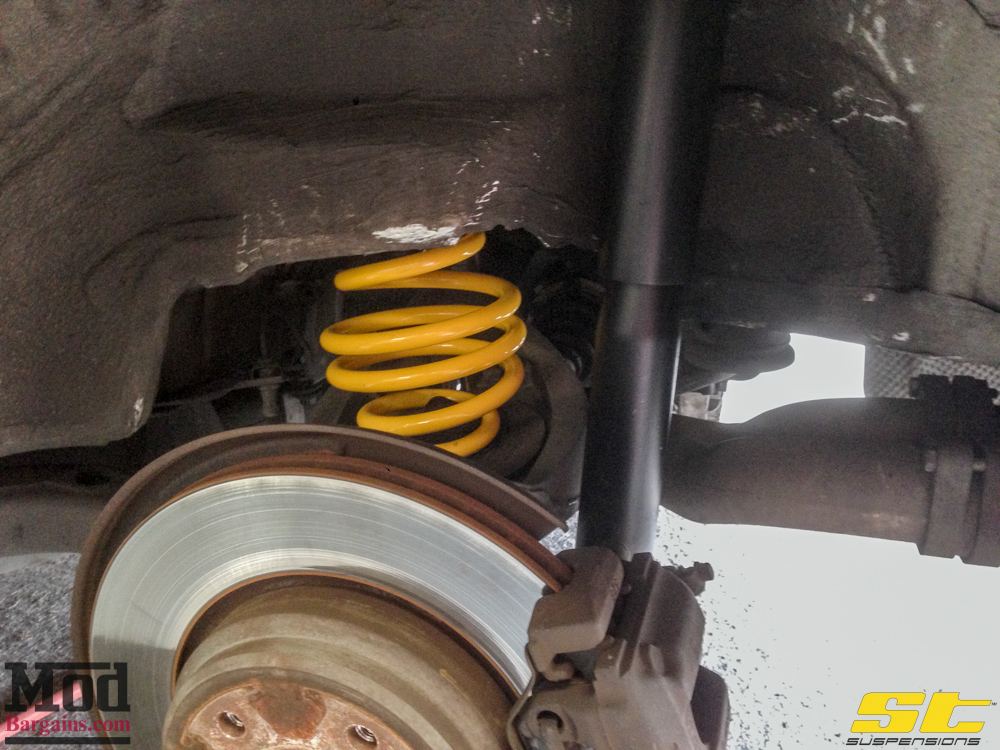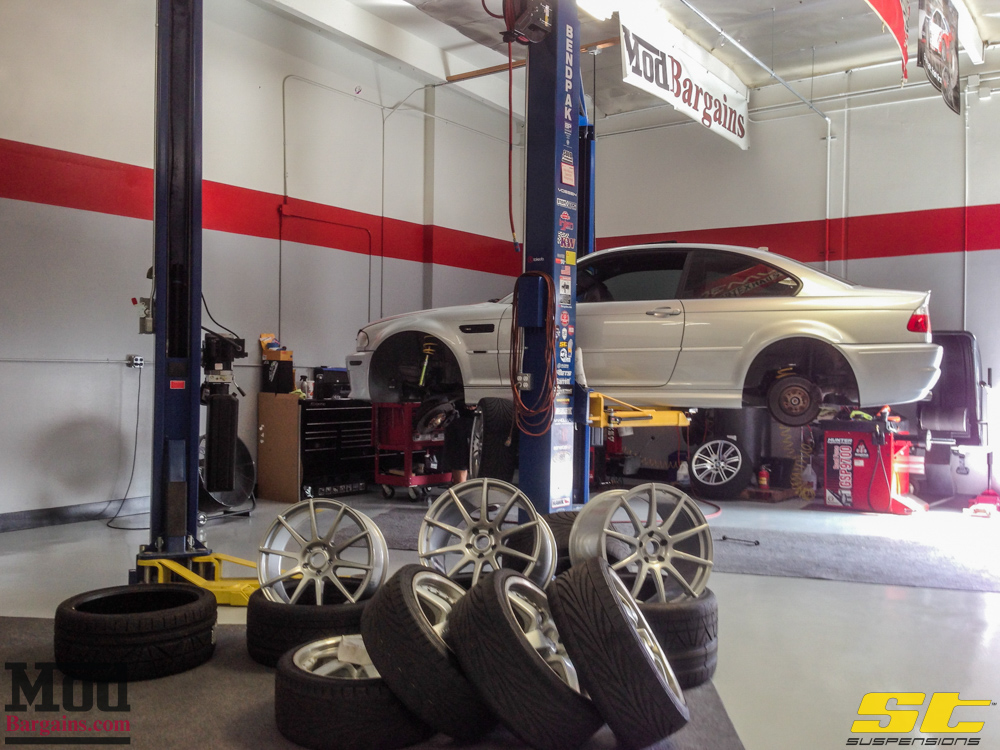 Mod Category:
Suspension
Mod Subcategory:
Coilovers