| | | |
| --- | --- | --- |
| Application | Approx. Front Lowering (in.) | Approx. Rear Lowering (in.) |
| 1999-2006 BMW E46 RWD | 1.2 - 2.8 | 1.2 - 2.0 |
Customer Review
Today, I had the ST Coilovers installed on my ZHP Coupe to replace my aged suspension. I would like to thank Jurrian, Gilbert and Jason over at Modbargains for helping me out with all of my suspension questions and helping me to acquire the ST Coilovers.
I took the car for a quick spin. 30 miles later, through everything that I could put it through (freeway, high speed curves, low speed and climbing twisties, uneven pavement and rough road as well as in-town driving), I knew that I had made the right choice in suspension. It was tight without being bumpy and harsh, smooth without the floaty feeling and handled like it was on rails. Essentially, it handled like a ZHP. The only thing I noticed was that at low speeds in town (under 20 MPH), you could really feel the irregularities in the pavement, but I could live with that. I was worried that the suspension would be too bumpy and stiff, but even my wife commented that it was not too harsh and felt only slightly tighter than the factory ZHP suspension when she took the car for a quick run to the store.
To anyone thinking of upgrading their suspension: SERIOUSLY consider the ST Coilovers. I do not think that you will be disappointed. Especially considering the price of these vs. a shock/spring combo. Very good ride, great handling, easy adjustment and the build quality is outstanding.
- Hybrid90@E46Fanatics.com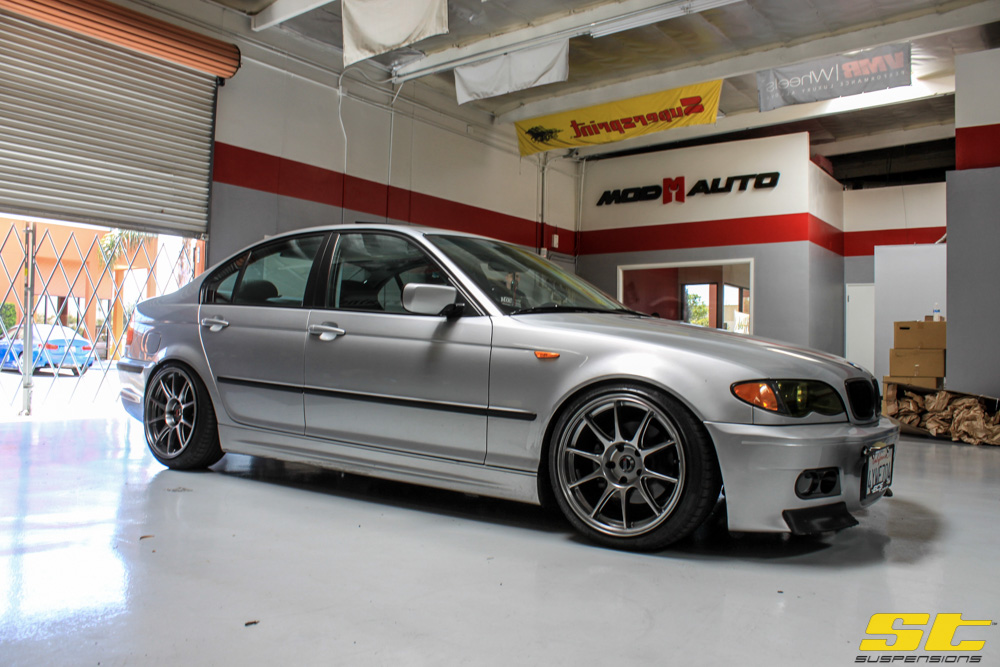 ST Coilovers Kits
Looking for that perfect balance between comfort and performance, styling, and handling without sacrificing ride quality and comfort? Your search is over, from the company that brought you the KW V1, V2, and V3, we have the perfect ST Coilover to suit your E46 needs. Coilovers are the BEST suspension solution for aftermarket applications, simply because all of the parts are designed to compliment and function perfectly with each other. As opposed to playing the guessing game of buying springs and shocks separate. Get the best handling today with ST V1 Coilovers BMW E46 from ModBargains.com
ST XA
When it comes to choosing the perfect coilover, don't be cheap, do it right the first time; choose ST height adjustable XA Coilover Kits. Fully threaded shock bodies will enable you to customize your ride height for that aggressive stance that you've always wanted, without sacrificing safety, functionality, or driving performance. Each application is expertly engineered, designed, and test under road and of course track conditions in Europe to guarantee it meets and exceeds the Highest Quality Standards of the German TÜV.
ST XA Advantages

Matched damper and springs rates

Corrosion resistant zinc plated threaded strut housing

All around height adjustability

Integrated elastromeric bump stop

Self centering dust boot for insured durability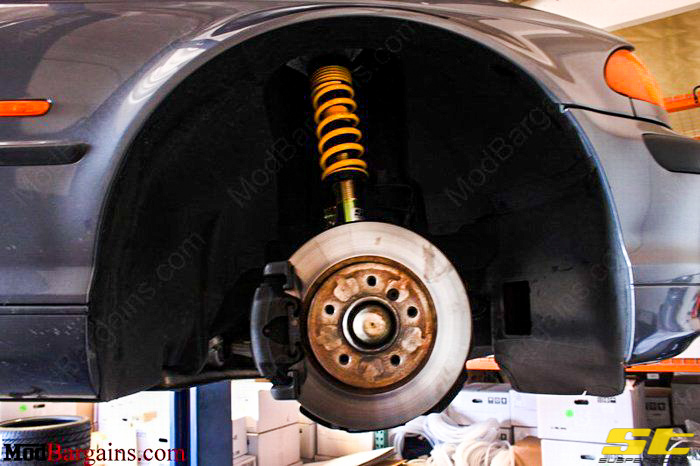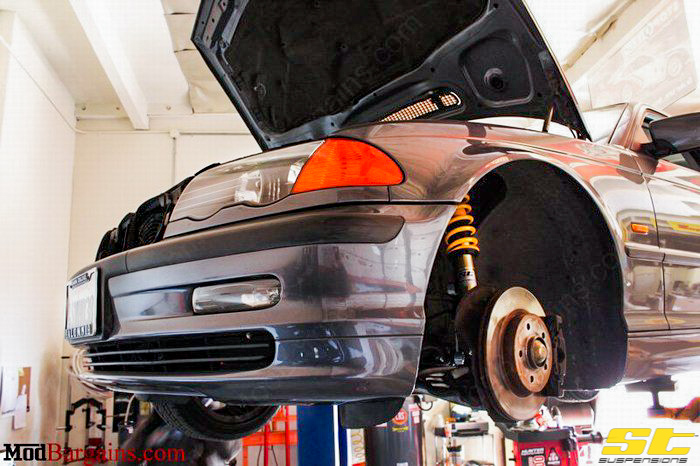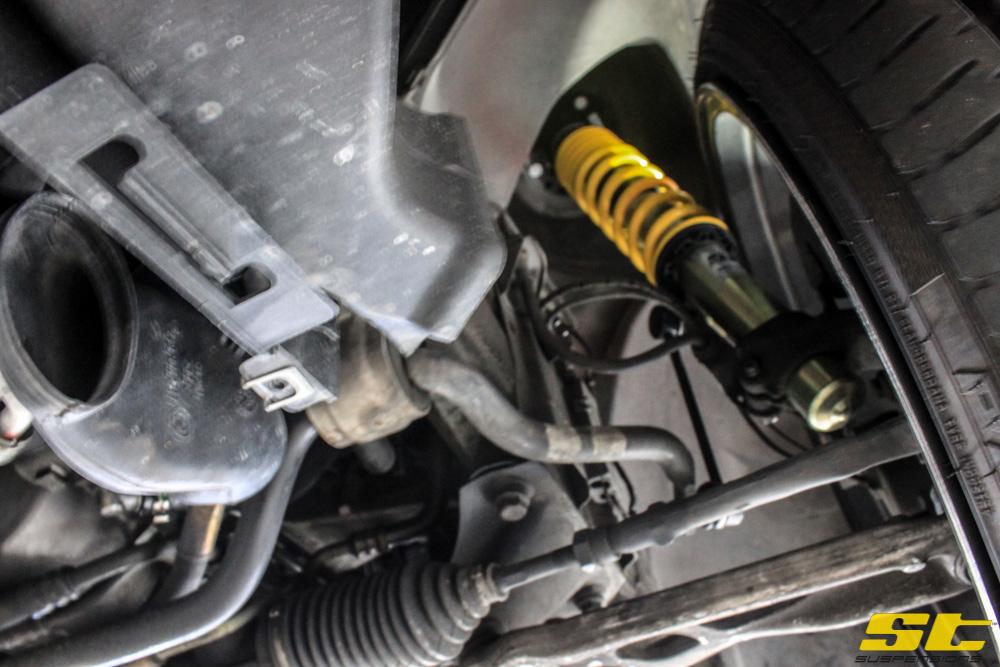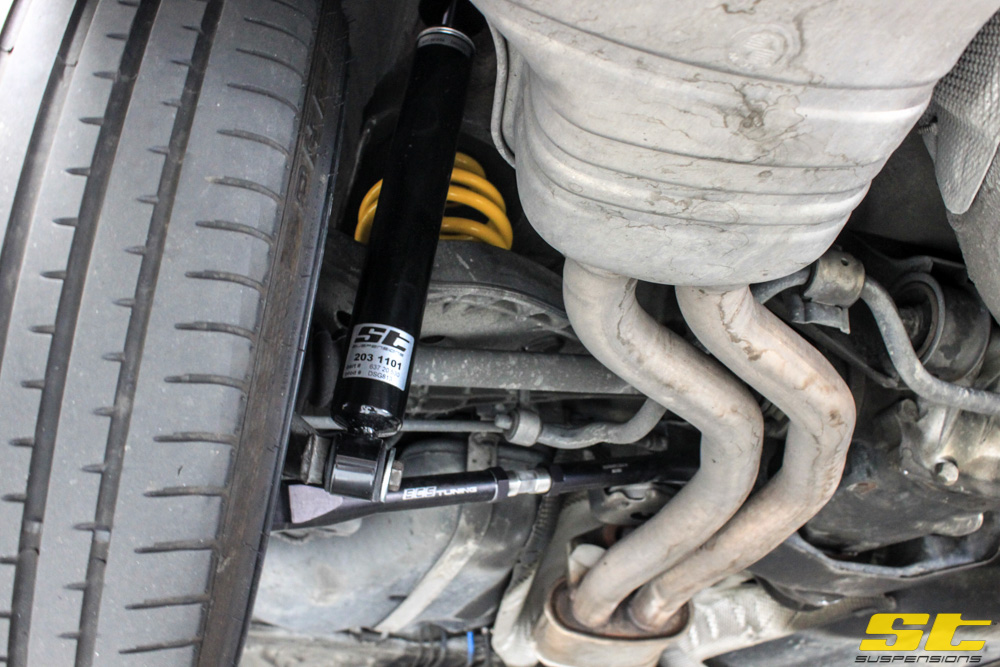 Galvanized Steel
Coming from the makers of KW suspension systems the only main difference between the ST XA and KW XA is the steel they use. While KW uses Stainless Steel for their shock housing, ST uses Galvanized Steel. However, this does not mean a drop in quality, durability, or appearance. Although coilovers that use galvanized steel are more prone to corrosion due to environmental influences (i.e. mixture of salt water); those in the lower states: California, Texas, Florida, Nevada, etc. don't have to worry about corrosion. Those in the mid to upper States that snow still don't have much to worry about as long as they do not drive in heavy snow conditions upon where salt is used on roads. to further ensure those with doubt about Galvanized Steel, ST has corrosion resistant zinc plating on all of their threaded strut housings for further protection.

About Coilovers
A coilover suspension basically gives you a matched lowering spring and shock absorber combination with the added benefit of adjustable ride height and spring rates through a moveable spring perch or perches. Coilovers are to your car's advantage by reducing unsprung mass, increasing suspension travel, and allowing the car to be corner balanced. These ST XA Coilovers BMW E46 is ranked among the best in the industry!

*4 - Excluding all models with 4-Wheel Drive.
*42 - In combination with OEM wheels and tires, wheel spacers might need to be used.
*49 - Height adjustment at the rear axle over special bushing.
*112 - Because of the special design of this specific car, the damper adjustment can only be made when the damper is not mounted. By modifying the interior trim, this problem can be avoided.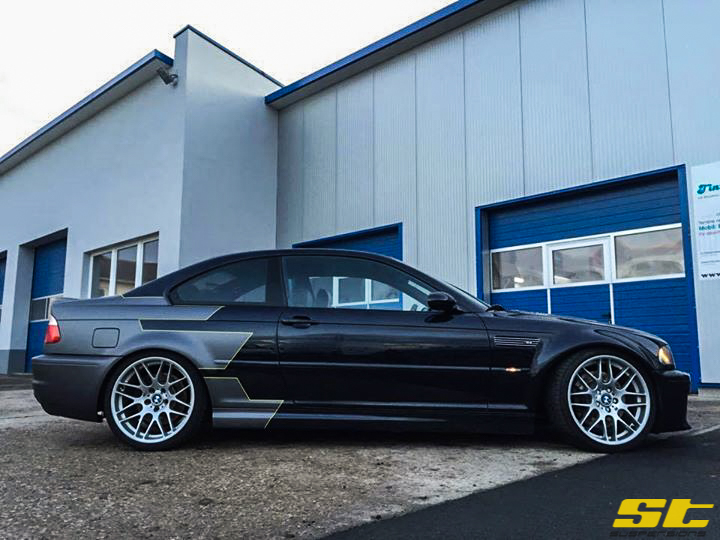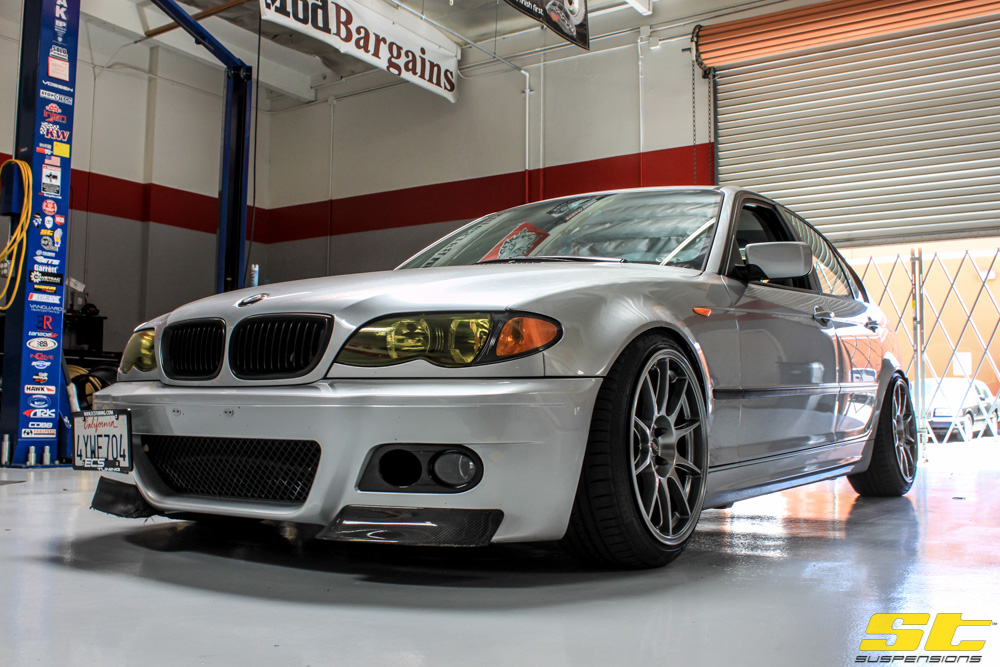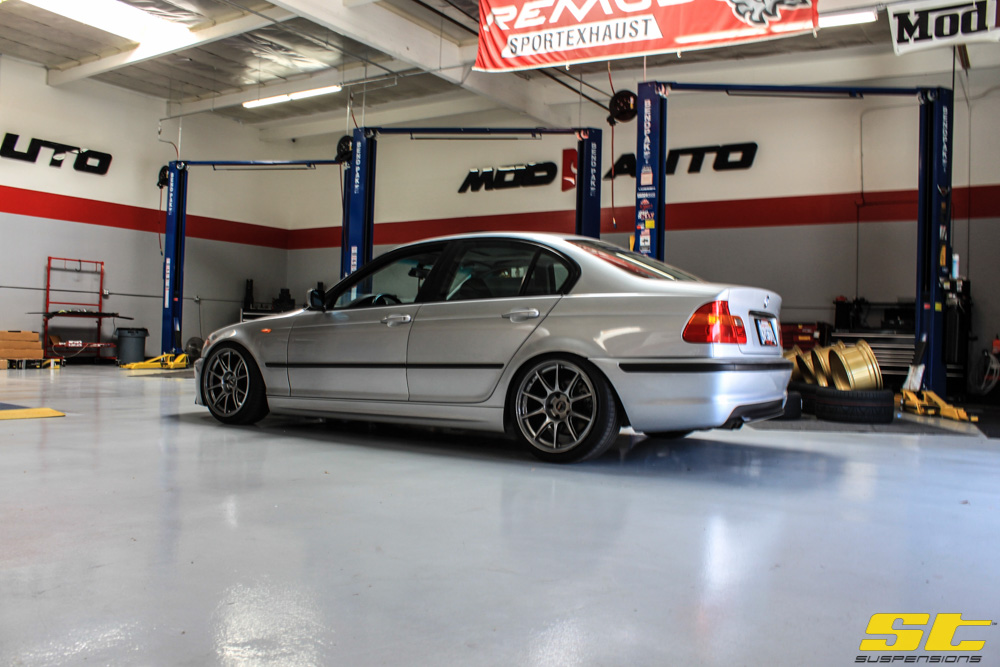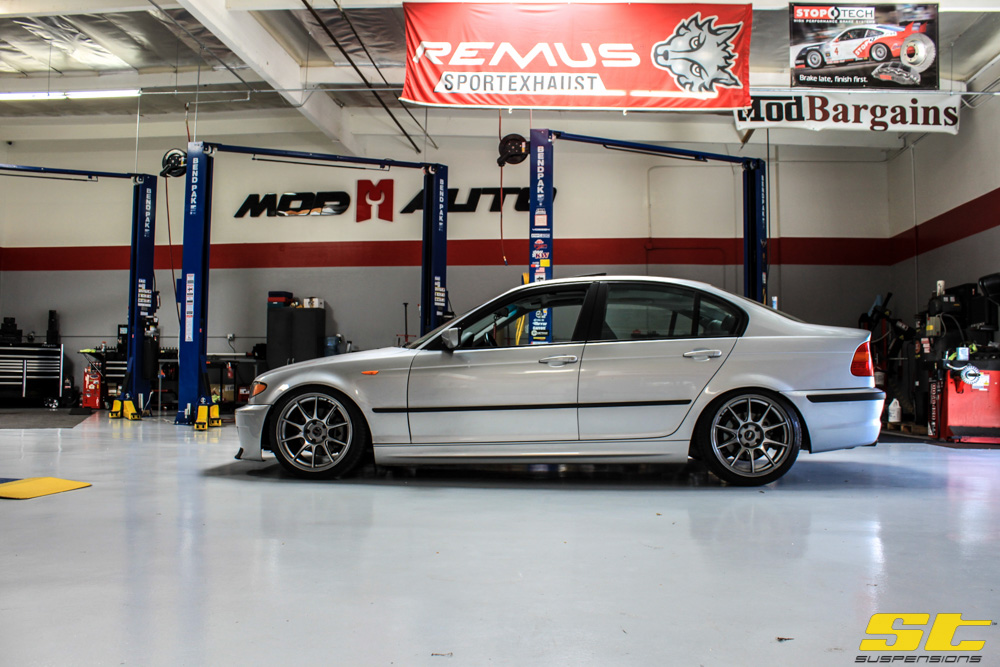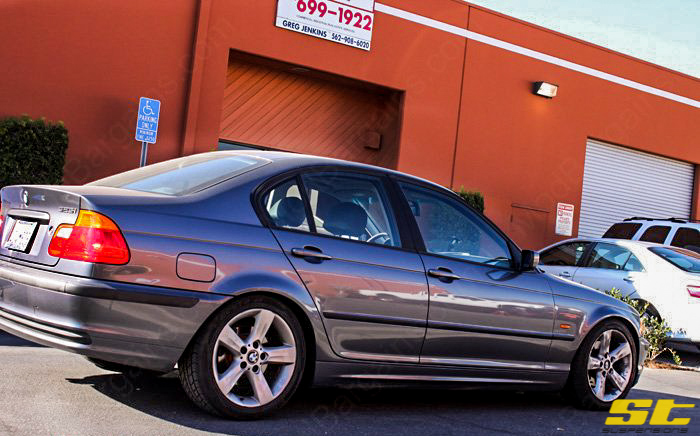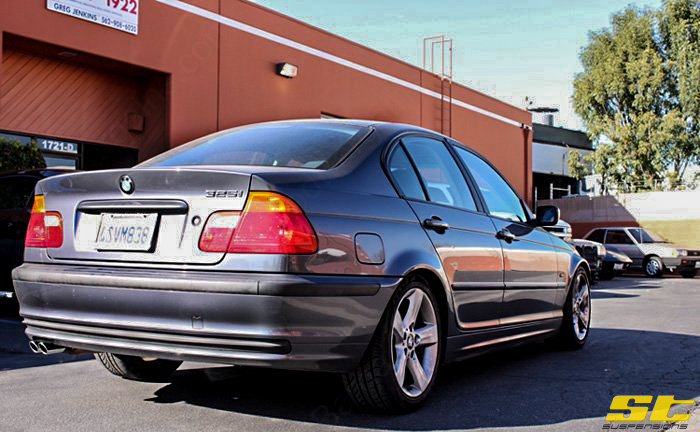 Mod Category:
Suspension
Mod Subcategory:
Coilovers