Benefits

Let your N55 Growl With a Deep, Aggressive Exhaust Note

Shave Time Off Your 0-60 Time with More Dyno-Proven HP

Get Max HP/TQ Gains With High Flow Muffler/Tubing Design

Handsome Dual 4in Tips Fill Out Exhaust Openings Beautifully for a Classy Look

Applications:

2012-15 BMW F30 335i (15271)

2013-15 BMW F32 435i (15271)

Features:

Muffler size: 5x8x14""

Tubing size: 3""

Tip size: Dual 4""

Polished Stainless Steel Tips

Installation Guide: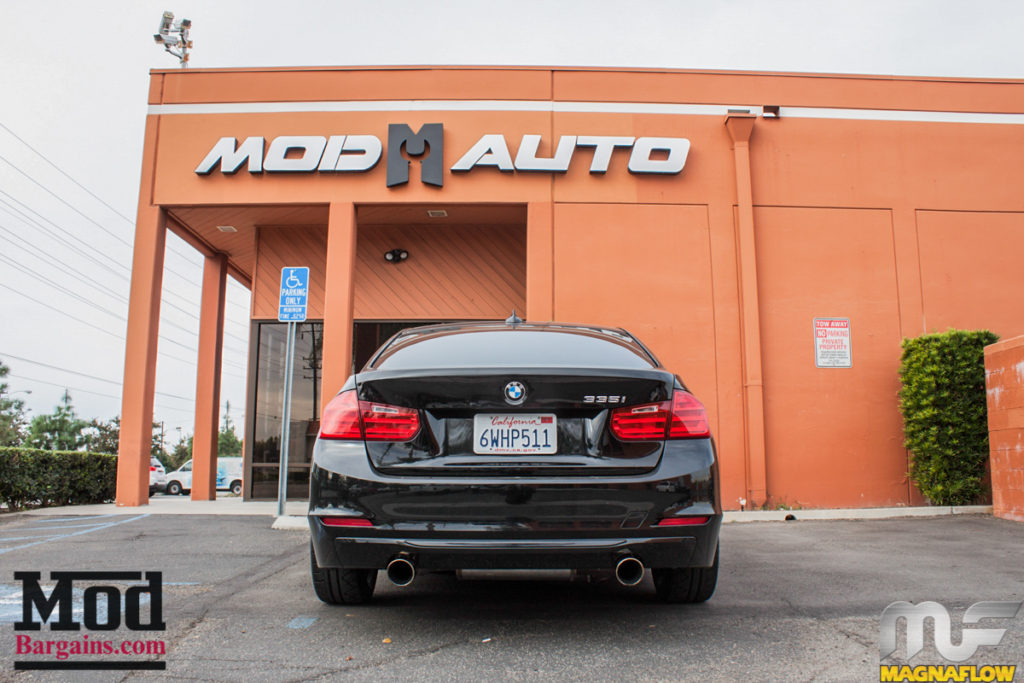 Unleash the true performance and deep / aggressive sound from your BMW F30 335i with this Magnaflow cat-back exhaust. This Magnaflow exhaust eliminates all power robbing exhaust restrictions and replaces it with high flow, large diameter piping and a unique muffler design. All adding up to a top of the line exhaust system that will give you dyno proven power and a deep exhaust tone with maximum flow. This Magnaflow exhaust is dyno proven to make real power gains you will feel and hear. Do not wait any longer to be a proud owner of one of the first BMW F30 335i Magnaflow exhaust systems.
If you have any questions about this Magnaflow Exhaust for the BMW F30 335i please give us a call: (714) 582-3330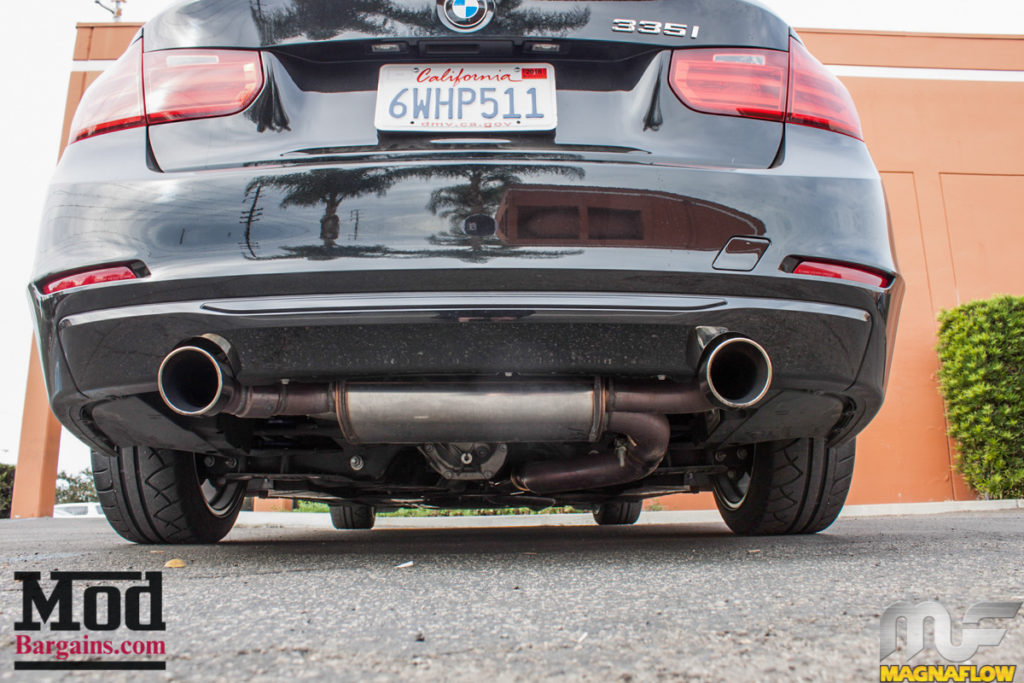 Construction:
Magnaflow's BMW Exhaust Systems are make out of stainless steel with full mandrel bends (not compression bends, like those done at muffler shops) for maximum flow and a straight through, wide open muffler with NO baffles, NO chambers and NO restrictions. It is designed to be direct bolt up system from the stock OEM system and can be installed with simple hand tools. In most cases, can be installed by the average do-it-yourselfer in 30-60 minutes. Each system is guaranteed to fit flawlessly with the highest quality craftsmanship.
If you have any questions about this Magnaflow Exhaust for the BMW F30 335i please give us a call: (714) 582-3330
Mod Category:
Exhaust
Mod Subcategory:
Cat-Back