Benefits:

Get Deep V8 Rumble with Dual 5"" round SS polished mufflers

Beautify Your E60 with 4"" SS polished rolled edge double wall tips

Accelerate Faster With 9 HP/12 ft lbs. torque Gain

Applications:

2005-10 BMW 550i (16559)

2003-05 BMW 545i (16558)
With MagnaFlows New introduction into the European car scene, there is now another large competitor in BMW exhaust systems. MagnaFlow has done years of research and development at their state of the art factory make their new line of BMW Exhaust System one of a kind. They have brought their incredible DEEP rumbling sound from their line of American muscle to the European world. MagnaFlow has created and designed a specialized muffler system to make your 4.8L V-8 sound like a full on race car. It is dyno proven to give your 545i or 550i at least 9 horsepower and 12 ft. lbs. of torque. There is no other system out there that meets these precise standards and quality of MagnaFlow.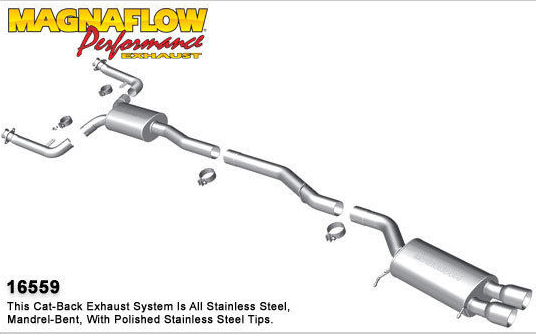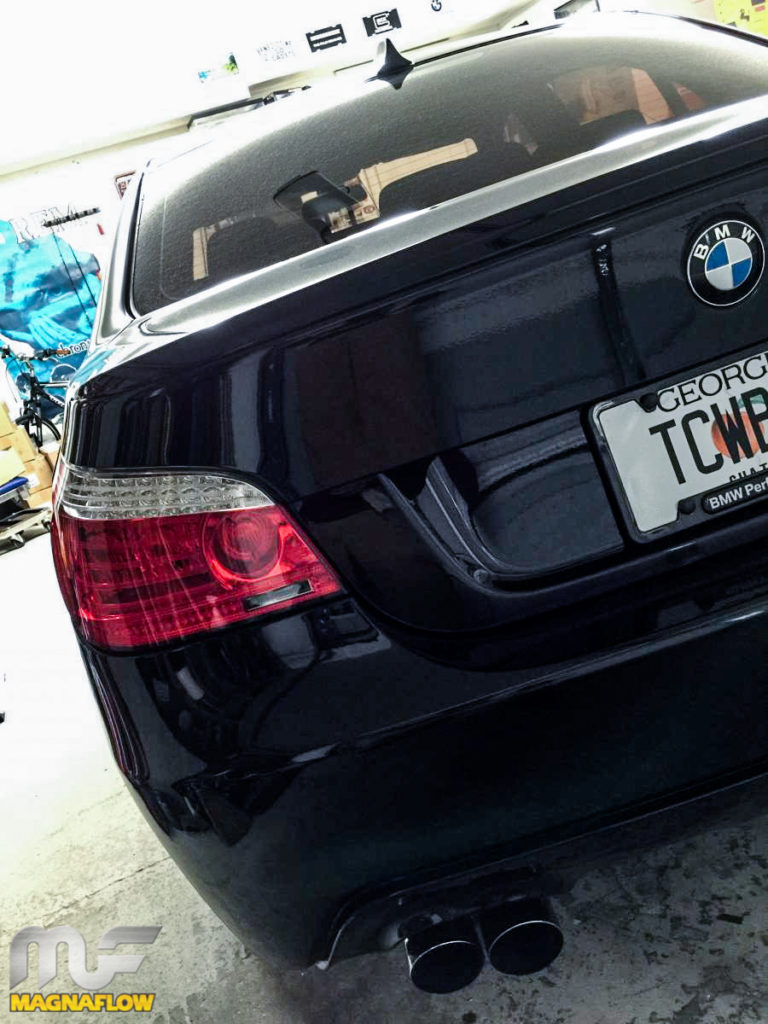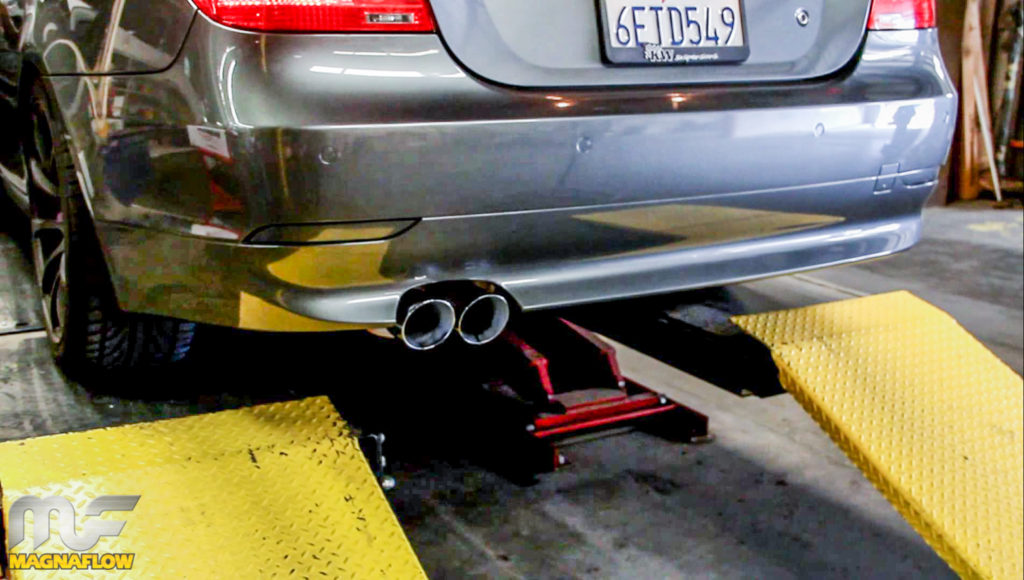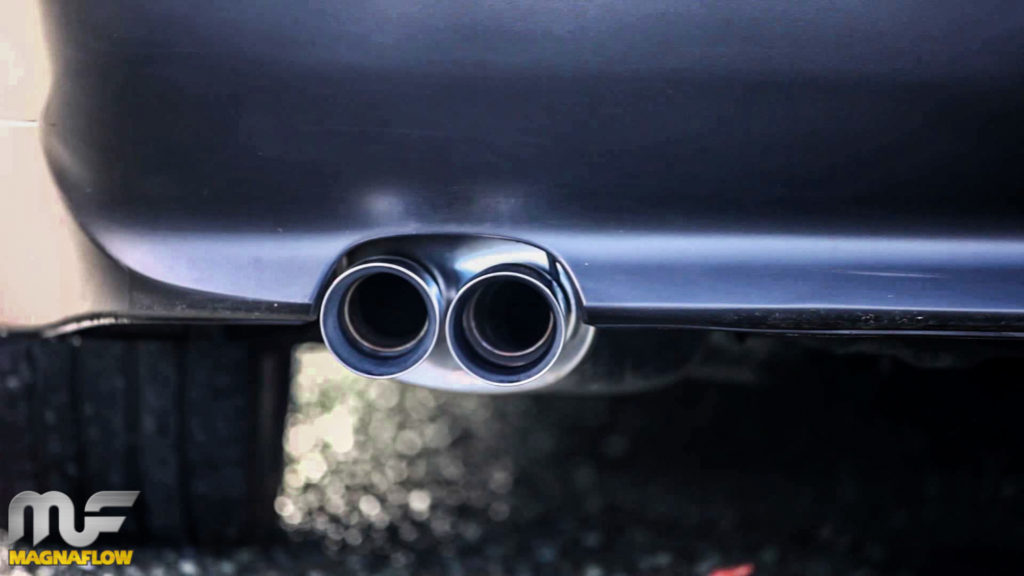 Construction:
MagnaFlow's BMW Exhaust Systems are make out of pure stainless steel with full mandrel bends (not compression bends, like those done at muffler shops) for maximum flow and a straight through, wide open muffler with NO baffles, NO chambers and NO restrictions. and it designed to be direct bolt up system from the stock OE system and can be installed with simple hand tools. In most cases, can be installed by the average do-it-yourselfer in 30-60 minutes. Each system is guaranteed to fit flawlessly with the highest quality craftsmanship.

If you have any questions about this Magnaflow Exhaust please give us a call at 714-582-3330
Mod Category:
Exhaust
Mod Subcategory:
Cat-Back