Eibach Pro-Kit Springs for E70 BMW X5
Eibach Pro Springs Benefits

Sharper Handling Thanks to Lower Center Of Gravity

Decreased body roll in corners thanks to performance spring rates

Turn Heads with

Improved stance

and rake

Eliminates Ugly Wheelgap So Your X5 Doesn't Look Like a ""mom car""
Applications
| | | | | |
| --- | --- | --- | --- | --- |
| Vehicle Model | Years | Approx. Front Lowering | Approx. Rear Lowering | Part No. |
| E70 X5 3.0si, 3.5i, 3.5d (exc self-levelling) | 2007-14 | 1.2"" | 1.0"" | 2093.540 |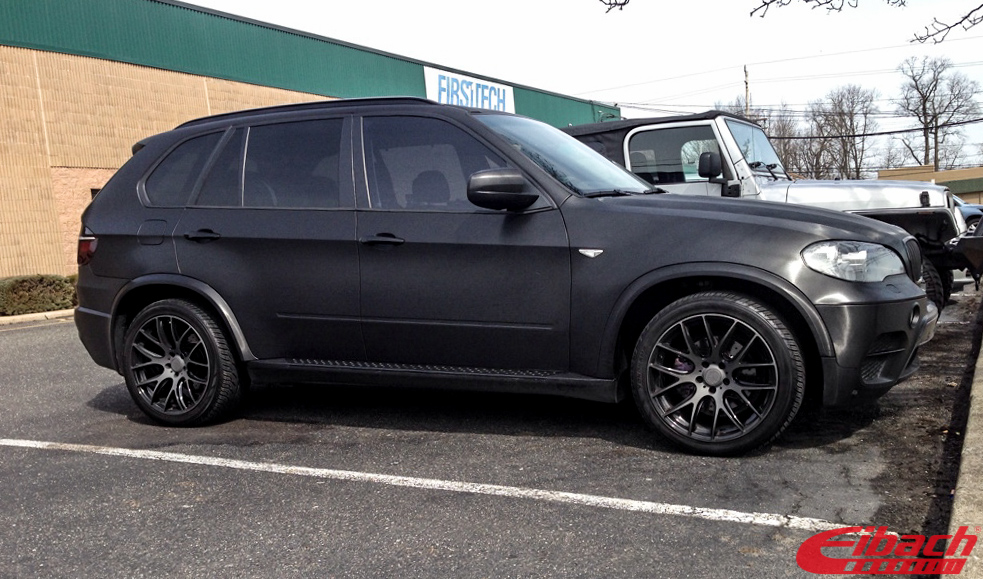 This kit is an excellent choice for those looking for a slightly more aggressive stance without sacrificing ride quality. Eibach Pro-Kit Performance Springs are perfect for street and occasional track use. It drastically decreases body roll and provides a lower center of gravity, giving you better handling when taking on sharp corners. When combined with a new aggressive set of wheels, this Eibach Springs Kit is the perfect finishing touch to any BMW E70 X5 Suspension.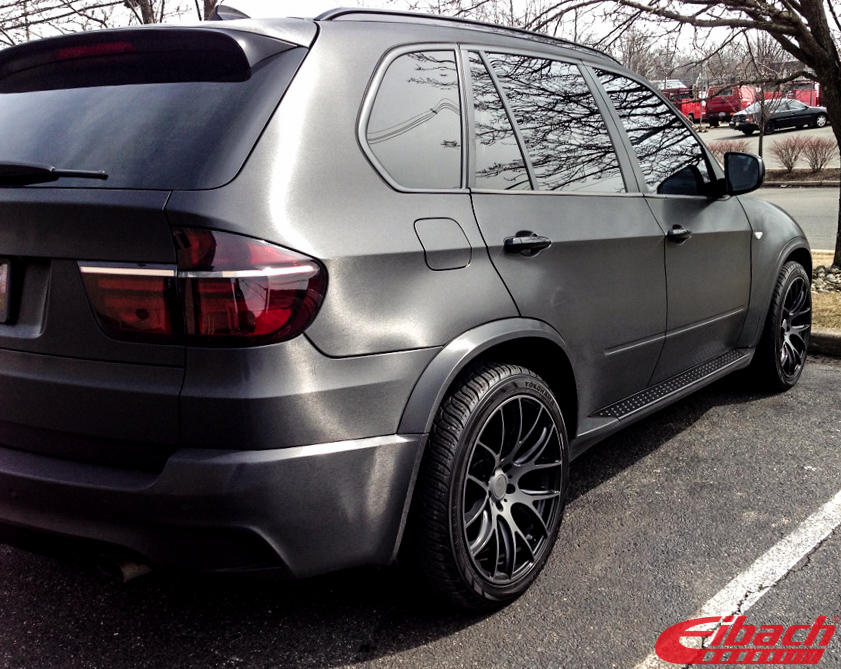 About Lowering Springs
Aftermarket springs are commonly used to lower the ride height and to reduce body roll. This is also often done when upgrading to a larger wheel and tire package. Generally speaking, the stiffer the spring rates (the amount of resistance a spring is set for against compression), the softer the sway bar setting can be set in order to achieve a similarly flat cornering response.
When trying to decide which lowering springs are right for you, your goal should not be to drop down the car as far as possible. In many cases, overly ""slammed"" cars may actually be illegal for road use and terrible performers. The ideal range of adjustment should be 0.5 to 2 inches using traditional lowering springs. Any lower, the height of the perch should be adjusted by using a ride-height adjustable coil over suspension.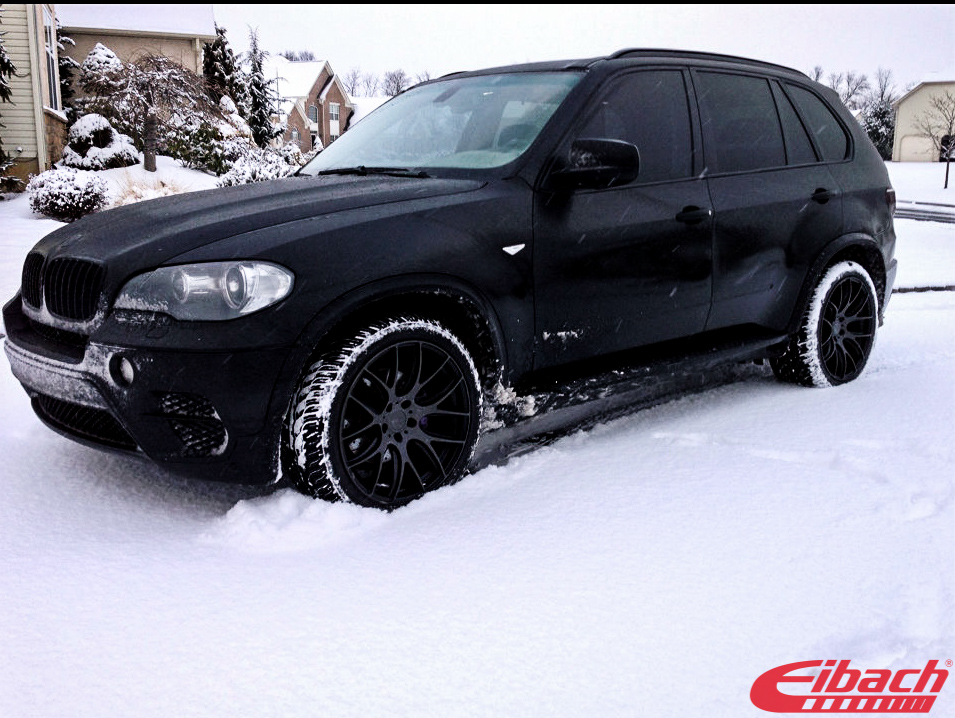 ---
Do you have any questions about these Eibach Pro-Kit Performance Lowering Springs for BMW E70 X5? Give us a call today at 714-582-3330
Installation
Installation for the Eibach Pro-Kit Lowering Springs is classified as moderate-hard. You will need standard tools to disassemble your suspension, in addition to a spring compressor. Professional installation is highly recommended for this product.
Mod Category:
Suspension