The Diode Dynamics type A Luxeon LED Fog Lamps upgrade your Foglights from incandescent to high-output LEDs.
The LUXEON LED Fog Lamp is an OEM-grade fog lamp housing that utilizes LED technology. It is for select vehicles only, as it replaces the entire factory fog lamp housing. Unlike competing ""LED fog lamps"" these actually are among the brightest possible LED fog lamp options.

Before/After of OEM vs Luxeon Type A LED Fog Lights - Same Exposure - Unchanged Settings
With the newest projector optics, the light is directed perfectly at a very wide angle, with a clear cutoff line. These lamps have been tested for SAE compliance, and are DOT and ECE compliant.
The design features projector optics, directing light from genuine Philips Luxeon T LEDs, binned at a 5000K pure white color. With a constant current drive circuit, built-in passive heatsinking, and input power smoothing, the fog lights will work perfectly for years.
The entire housing is weather-sealed, and features a GORE patch to allow for depressurization of the housing when the light heats up and cools down. These design characteristics are all similar to the quality and thought that goes into OEM headlamps, which is why we are proud to call these ""OEM grade.""
Please be aware: there are already many knockoffs of this design on the market. Like any good knockoff, they appear the same, but they always use thinner materials, poor sealing, lower-quality drive circuits, and most noticeably, low-quality offbrand LEDs. Diode Dynamics only uses genuine components in our products, with everything fully tested, to ensure you will receive the highest performance possible.
The installation is 100% plug-and-play, just replace your factory fog lamp assembly!
Two assemblys are INCLUDED.
Brightness:
Lumens: BUYER BEWARE! Most sellers just provide ""calculated"" lumen numbers, based on the maximum potential brightness of the LED chips on the bulb. For example, if a bulb has five 10-lumen chips, they will rate it at 50 lumens. However, this is not accurate, as the design of an LED bulb does not get rid of heat fast enough to run the LEDs at maximum.
These ""calculated"" lumen ratings are much, much higher than the true, measured light output, so it will look like competitors' bulbs are brighter than ours. This is because Diode Dynamics does not provide inflated ""calculated"" numbers; we believe it is misleading. We test the actual brightness of the bulbs in our lab, to provide real lumen output measurements. Our measurements are accurate, but they are usually much lower than the misleading ""calculated"" figures. Please click here to learn more about LED brightness measurement.
Light output comes via three Philips Luxeon-T 5000K LED's that produce around 1200 raw lumens per side. The projector based optics then concentrate that output for a total of 2400 lumens of pure white light into a beam that's super wide and perfectly distributed for use as a fog light and the assemblies that house them are SAE, DOT, and ECE approved.
Quality:
LED Components. Diode Dynamics uses only the highest quality LED chips in the production of its bulbs. This means we use only brand-name suppliers such as Epistar, Cree, Osram, and Samsung.
While our bulbs may look the same as others on the market, most copycat bulbs use economy-grade LED chips in order to reduce costs. This greatly reduces the reliability and overall brightness of the bulb when you compare it to Diode Dynamics.
Construction. Although LED technology allows for extremely long bulb life, the market is flooded with cheap LED bulbs that fail prematurely due to inferior construction. The worst enemy of LEDs is excessive heat, and when bulbs are not designed properly, they do not disperse heat as well, leading to premature failure.
Off-brand, cheap bulbs exhibit poor solder uniformity, high levels of flux in the solder, uneven chip placement, low-gauge terminal wires, poor assembly, and bulbs held together with inferior adhesives. At best, solder joints will crack and fail on low-quality LEDs after a few weeks of use. In the worst case, these bulbs can damage housings as the extra flux and adhesive evaporates and creates a residue on the lens of the housing.
Diode Dynamics bulbs are produced with modern, computerized equipment, and only the best materials, to ensure complete uniformity, high quality, and long bulb life.
Known Fitment:
Acura ILX 2013+
Acura RDX 2010-2014
Acura TL 2012-2014
Acura TSX 2011-2013
Ford C-MAX Hybrid 2013+
Ford Explorer 2012+
Ford Focus 2009+
Ford Focus ST 2013-14
Ford Fiesta ST 2014-16+
Ford Mustang (Base) 2006-2010
Ford Transit Connect 2012-2013
Ford Explorer 2011-2013
Ford Freestyle 2005-2007
Ford Fusion 2013+
Ford Ranger 2005-2007
Ford Taurus X 2008-2009
Ford Transit 2006+
Honda Accord Coupe 2013-2014
Honda Civic Si Sedan 2013+
Honda Crosstour 2013+
Honda CR-V 2012-2014
Honda CR-Z 2013-2014
Honda Insight 2009-2014
Honda Pilot 2012-2014
Jaguar X-Type 2004+
Jaguar S-Type 2005-2009
Lincoln LS 2005-2006
Lincoln Navigator 2007-2013
Nissan XTerra 2005-2013
Nissan Frontier 2009-2013
Nissan Sentra 2007-2012 (with black bezels only)
Porsche Cayenne 2011-2014
Scion FR-S 2013-2014
Subaru XV Crosstrek (requires H16 adapter)
2012-2014 Subaru BRZ (requires H16 adapter)
2013-2014 Subaru Forester
2014+ Subaru Legacy
2010-2012 Subaru Outback
2010-2012 Subaru Impreza (not WRX/STi, and requires H16 adapter)
2012-2013 Subaru WRX/STi 2015+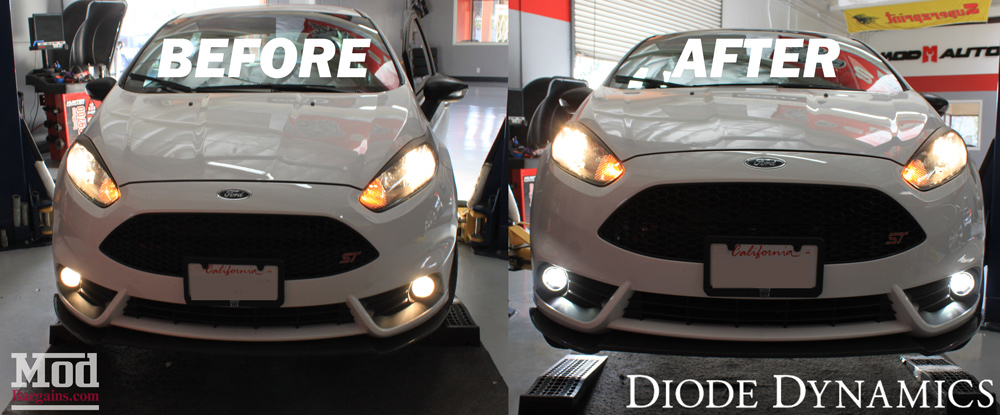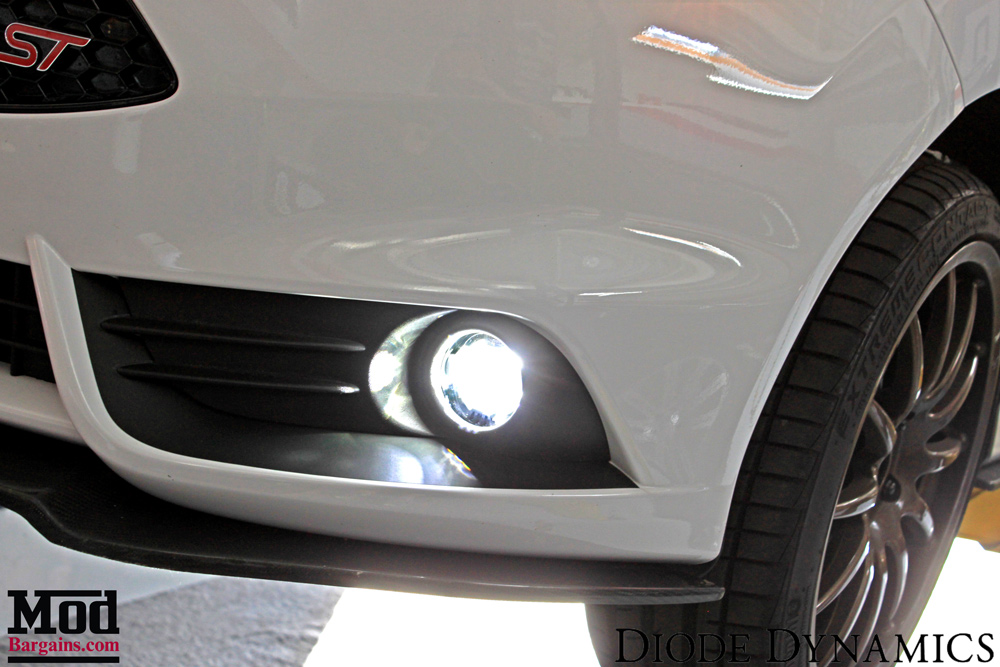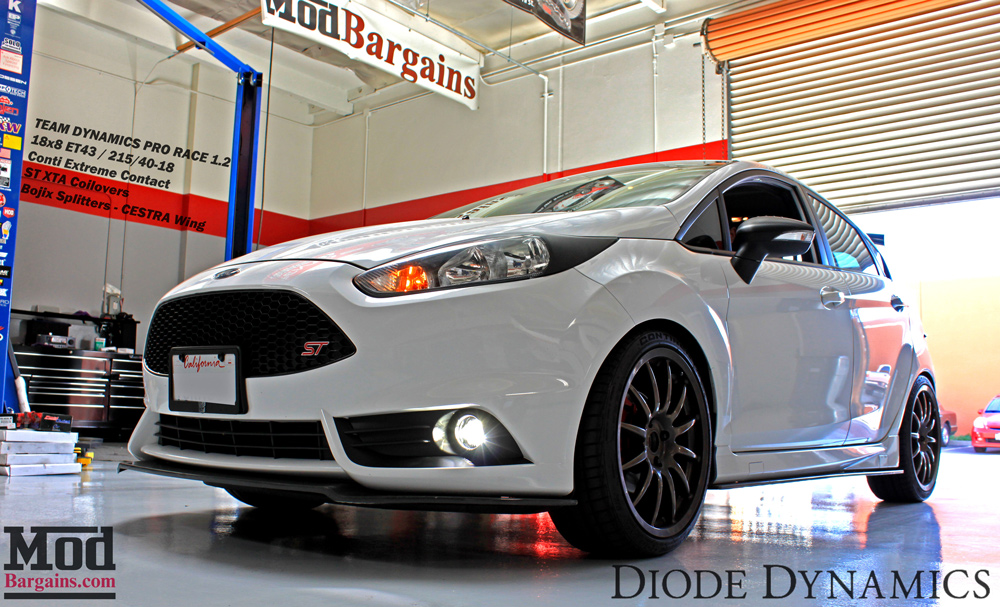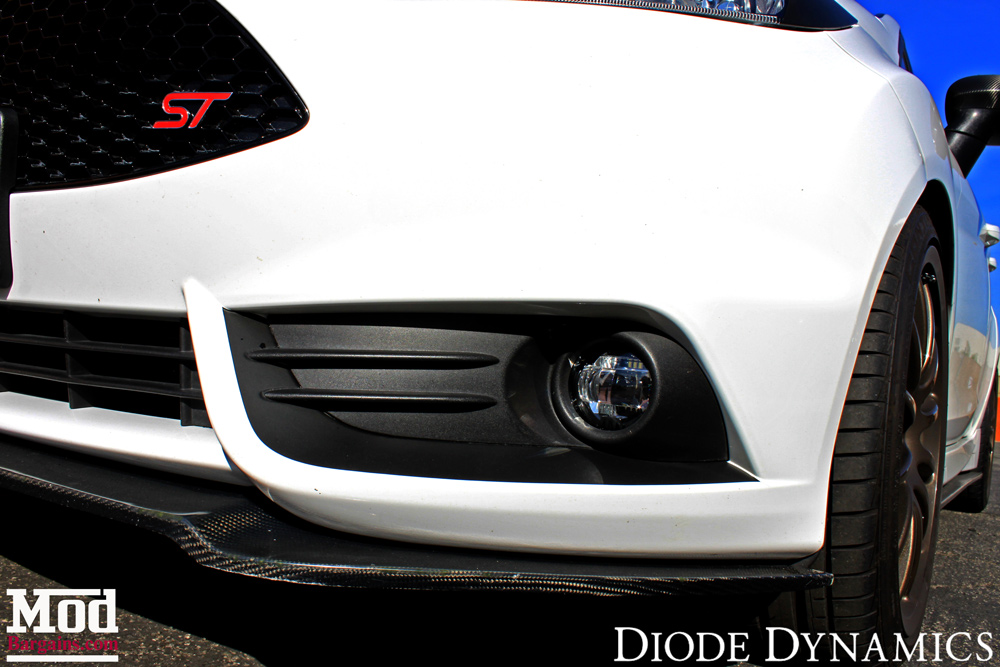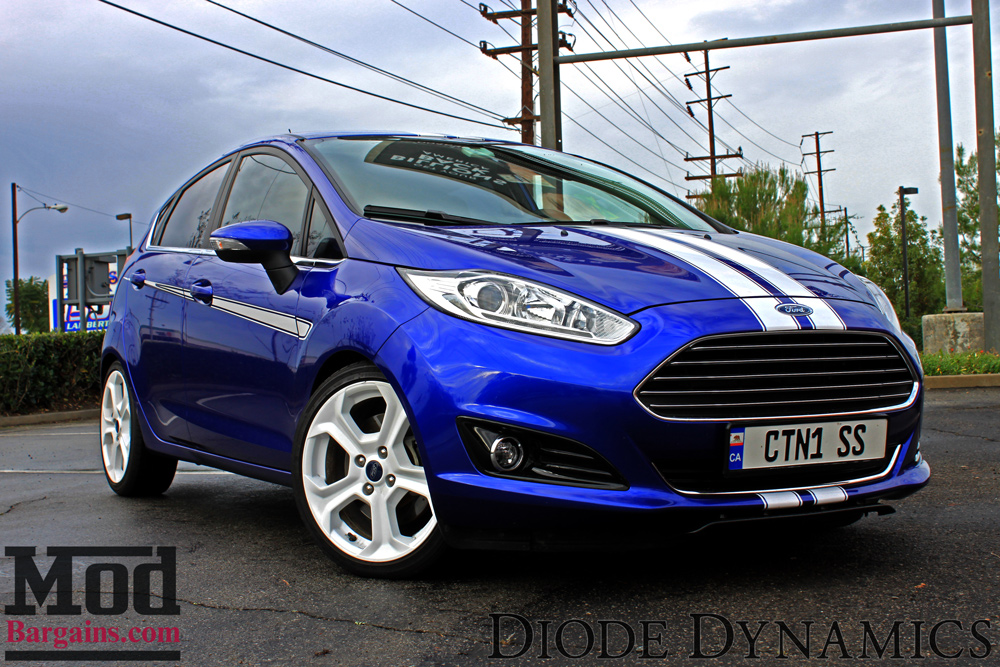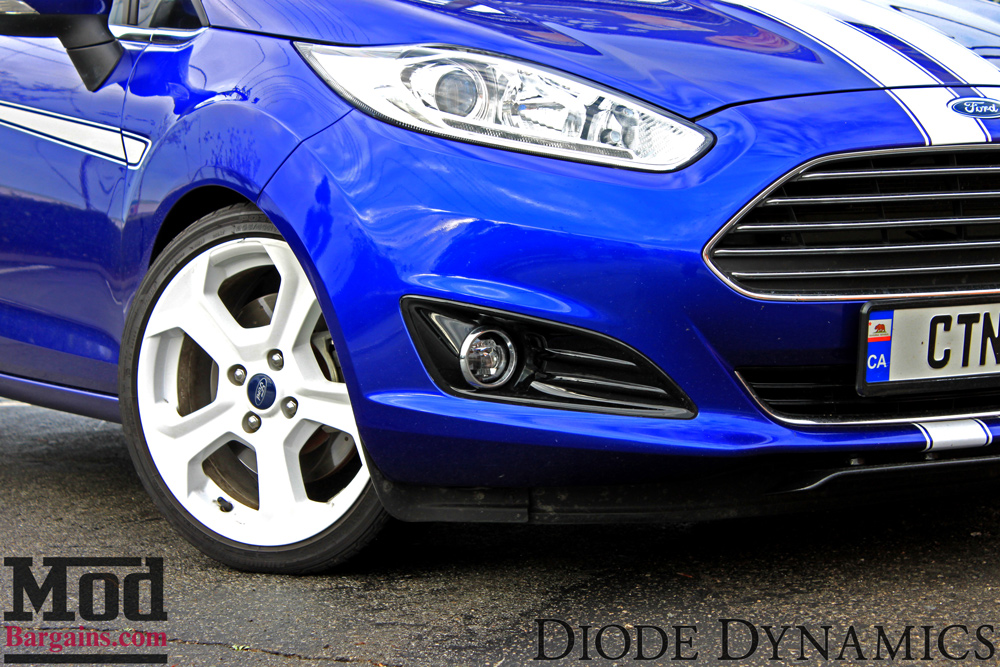 INSTALLATION INSTRUCTION VIDEO FOR 2013-14 FOCUS ST
Please call our experts for more info about the Diode Dynamics LED Fog Light Upgrade Kit for FR-S or BRZ Today at (714) 582-3330
Mod Category:
Lighting
Mod Subcategory:
Fog Lights