Power:
Get rid of your stock restrictive 335i exhaust system and replace it with the all New aFe Stainless Steel Cat Back Exhaust System. The aFe Cat back Exhaust System features smooth curves, and an increase in tubing size to help remove restrictions, and keep exhaust gasses flowing smoothly. The aFe Cat back Exhaust System will give a one of a kind deep rumble that will tell people you mean business. This system gives you the perfect amount of back pressure creating the optimal environment for the turbos to perform at their maximum power out put. This is shown and dyno proven to give you incredible increases in horsepower and torque.
Construction:
With the option of either 304 or 409 stainless steel construction, there will be no problem with rust and is guaranteed to have a long lasting finish. The aFe Cat Back Exhaust System has race heritage, with its astounding light weight at only 26 lbs, 17 lbs lighter than stock, and 2.5"" mandrel-bent high polished tubing that utilizes a unique crossover pipe that helps to equalize exhaust pressure and tunes the exhaust pulse. Which gives your 335i the ability to pull you back into your seat. This Cat Back System also comes with dual 3.5"" polished 304 stainless steel tips and muffler to build a mellow, yet powerful sound. With its OE style flanges and hangers there is no need to modify, it is a straight bolt in product.

Benefits

Dyno proven performance gains

May increase fuel economy up to 2 MPG
Deep, aggressive exhaust tone
Enhances your 3-Series' appearance
High quality stainless steel construction
Up to 11 horsepower gain
Up to 10 Ft./Lbs. torque gain
17 lbs lighter than stock

Application

2007-2009 335i E90/E92 (Coupe/Sedan)
Construction

Bayonet Hangers: Swaged bayonet ends lock your exhaust components into place for the most secure installation possible. Other manufacturers use less expensive bent hangers that allow tubes and parts to slide from side to side, causing premature wear and damage.

Welded-on hangers: Every hanger is welded on each side to ensure a stronger connection, compared to the other manufacturers who use only inferior floating hangers.

Band Style Clamps: Premium quality band clamps are used on critical joints to provide the tightest, leak-free seal possible. Other systems use common less expensive U-bolt clamps.

Mandrel Bent: All aFe tubing is mandrel-bent. Mandrel bending ensures the tubing maintains its shape and size, providing smooth, unrestrictive airflow. Standard tubing can lose as much as 20% of its diameter in sharp bends.

Part Number: 49-36301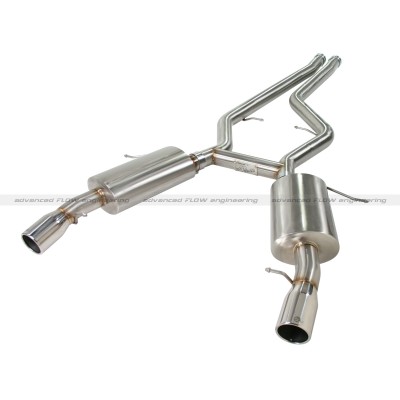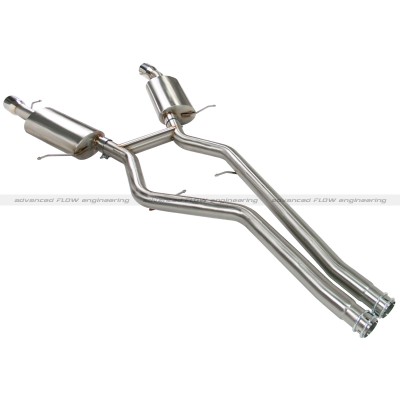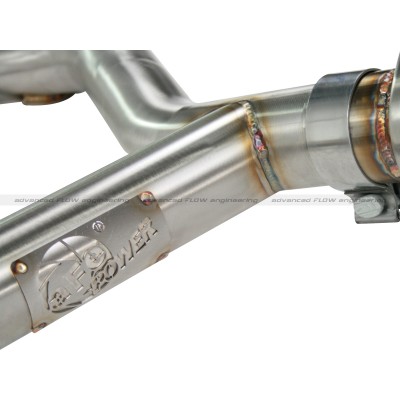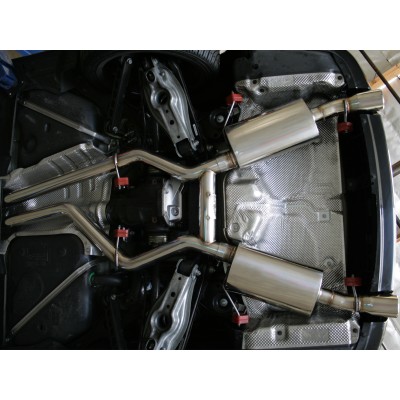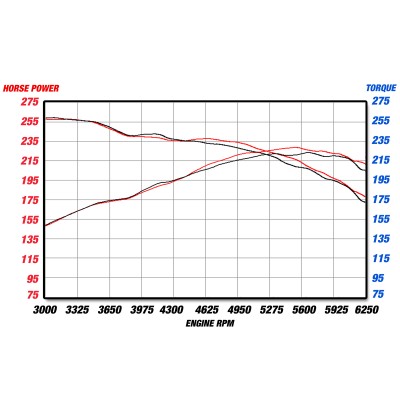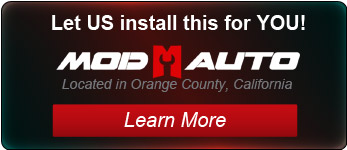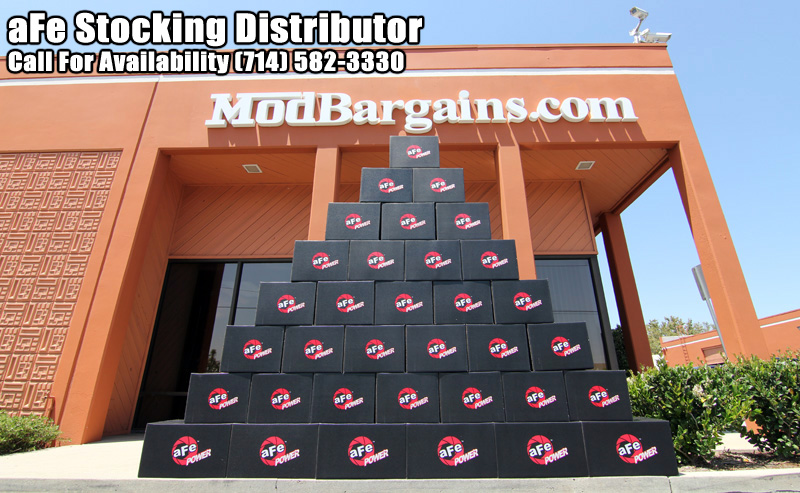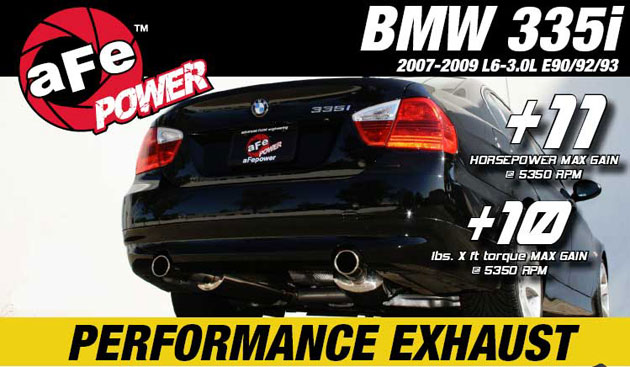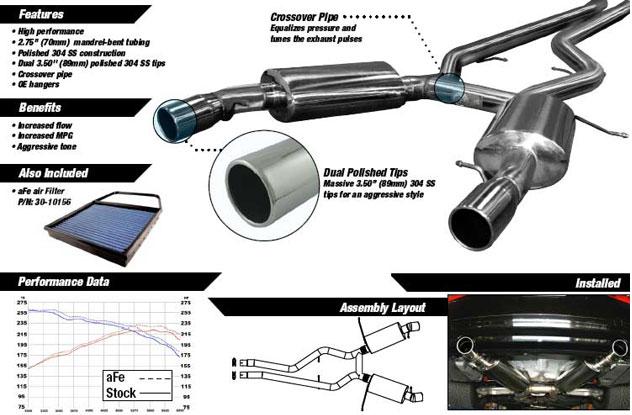 Unlimited Mile Warranty
The aFe UNLIMITED MILE WARRANTY insure against defects in materials and workmanship. For stainless steel systems, this is a 2-year unlimited mile warranty, effective from the date of purchase from an authorized aFe dealer. aFe warranties are nontransferable when ownership of the product vehicle on which it was installed is sold.
This warranty is intended to cover aFe products when they are used in the manner for which they were originally designed. aFe will not be responsible when products are subjected to abuse: such as ground impact, improper installation, misapplication, modification or neglect as well as any injury expenses arising directly or indirectly from use of aFe components .aFe excludes incidental and consequential damages including loss of time, inconvenience, and/or loss of use of the vehicle. aFe also excludes any breach of any express or implied warranty, including the implied warranty of merchantability applicable to the product.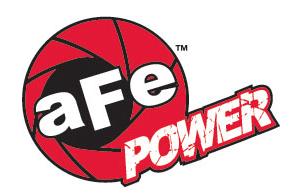 Mod Category:
Exhaust