ARK Exhaust for Infiniti G37
Benefits
Polished T-304 Stainless Tips Give your G a Much Sexier Rear End

Your Choice of Dual Layer, Stainless Burnt or Polished Tips Suits A Variety of Styles - From Subtle to Screamer

With 87 db exhaust volume at 3000 RPM and a Y-Pipe, this system offers minimal drone cruising around, but track car sound when you step on it

Be Faster than every other G37 out there with more horsepower and torque at your command

Sound Better Than Every Other G37 with a great sound that will turn heads every time you arrive

The stock exhaust system on your Infiniti G37, even though sport tuned, still restricts the engine with a lot of back pressure. The VQ37VHR engine is a high rev motor; making it sensitive to a restrictive exhaust. Ark Performance has taken this into account and have been able to create an exhaust that allows the Q37VHR engine perform to its highest level.
This Ark Performance GRIP Exhaust for the Infiniti G37 is constructed using only the best materials, with high quality SUS-304 full stainless and fully polished tips and mandrel bent tubing. This new Ark Performance GRIP line focuses on providing the best performance results whether your engine is stock or modified and is all dyno proven.
Set your Infiniti G37 apart with an aggressive sound and a killer looking set of polished or burnt tips with this Ark Performance GRIP Exhaust.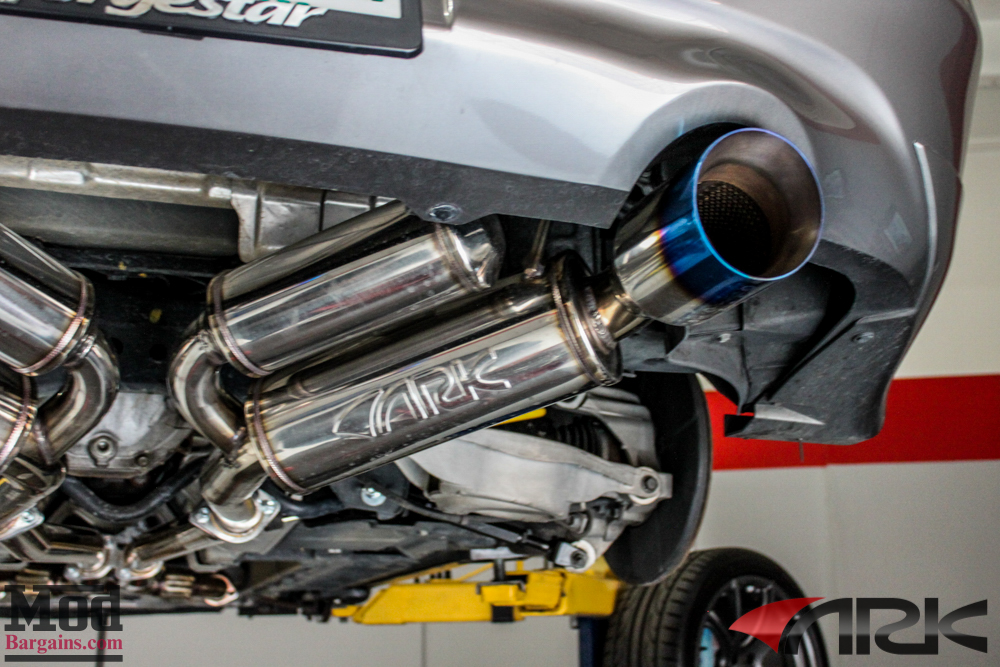 Features
Straight bolt on system

87 db exhaust volume at 3000 RPM

All Mirror Polished Stainless T-304

Street / Track Performance spec

X-flow Y Pipe Technology + Minimized Drone

Easy installation Max 40min

Dual layer Tip, Stainless Burnt or polished tip
If you have any questions about this Ark Performance Infiniti G37 Exhaust please give us a call at 714-582-3330

| | |
| --- | --- |
| Ark Performance Exhaust Infiniti G37 Coupe Polished Tips | Ark Performance Exhaust Infiniti G37 Coupe Burnt Tips |
Application

Pipe Diameter

Tip / Spec

Sound Decibel

Part Number

Diameter

Silencer

2008+ Infiniti G37 Coupe RWD

2.5"" Mandrel Bent

100mm

Polished Tip

87 db @ 3000RPM

SM1102-0103G

2008+ Infiniti G37 Coupe RWD

2.5"" Mandrel Bent

100mm

Burnt Tip

87 db @ 3000RPM

SM1102-0203G

2009+ Infiniti G37X Coupe AWD

2.5"" Mandrel Bent

100mm

Polished Tip

87 db @ 3000RPM

SM1102-0107G

2009+ Infiniti G37X Coupe AWD

2.5"" Mandrel Bent

100mm

Burnt Tip

87 db @ 3000RPM

SM1102-0207G

2007+ Infiniti G35/G37 Sedan AWD/RWD

2.5"" Mandrel Bent

4.5""

Polished Tip

91 db @ 3000RPM

SM1103-0107G

2007+ Infiniti G35/G37 Sedan AWD/RWD

2.5"" Mandrel Bent

4.5""

Burnt Tip

91 db @ 3000RPM

SM1103-0207G
| | |
| --- | --- |
| Ark Performance Exhaust Infiniti G37 Sedan Polished Tips | Ark Performance Exhaust Infiniti G37 Sedan Burnt Tips |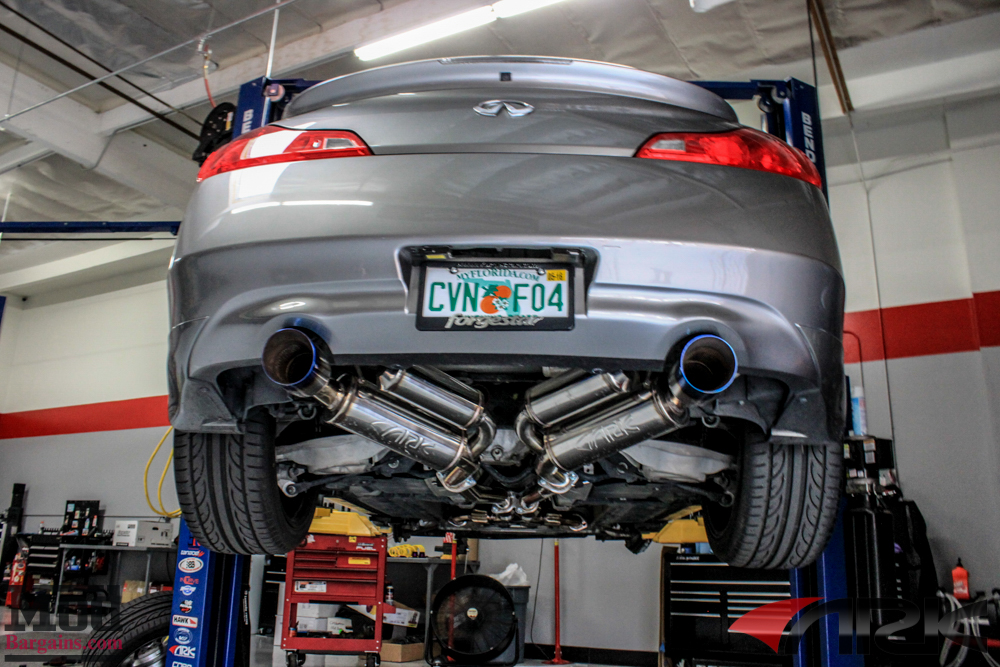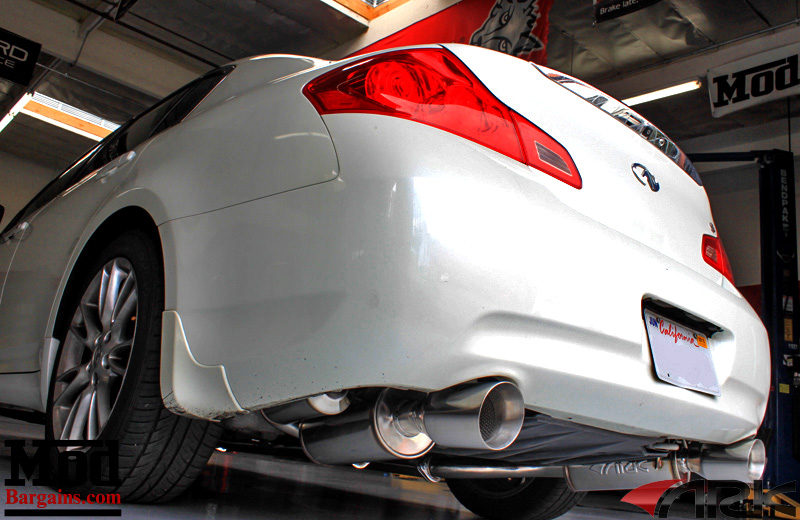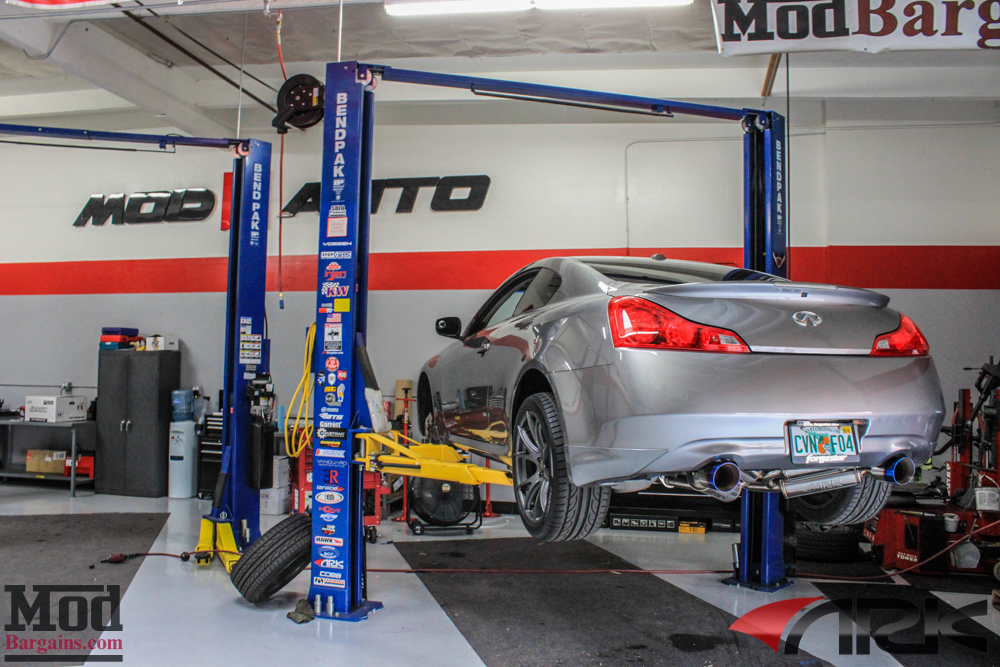 If you have any questions about this Ark Performance Infiniti G37 Exhaust please give us a call at 714-582-3330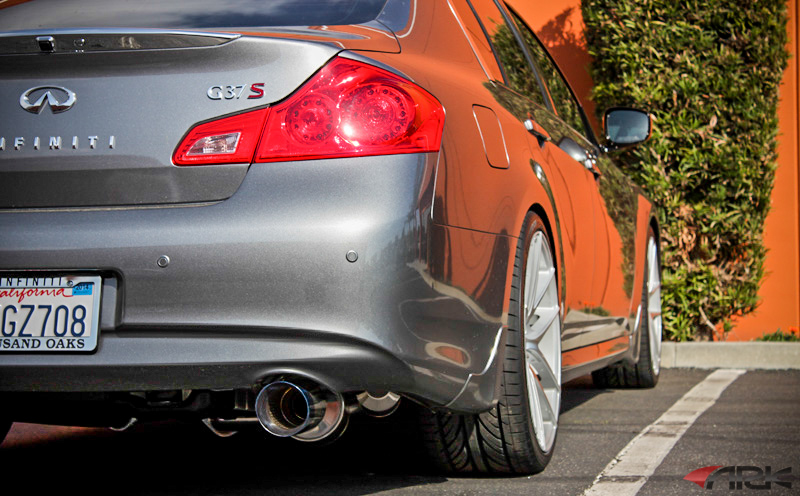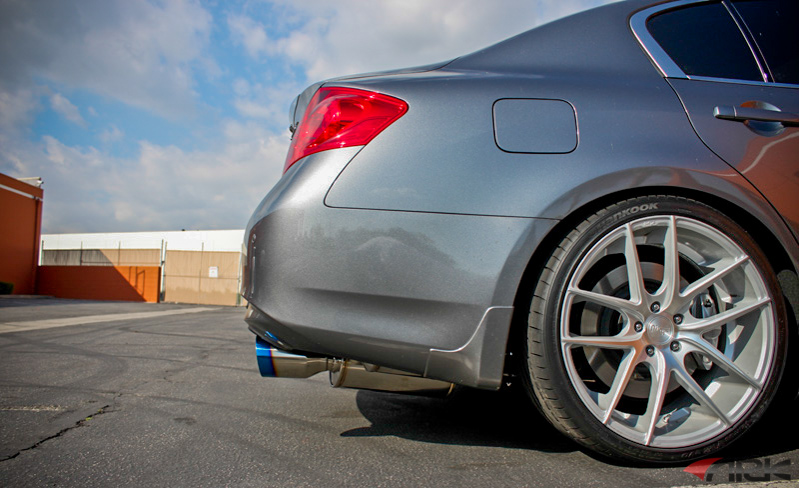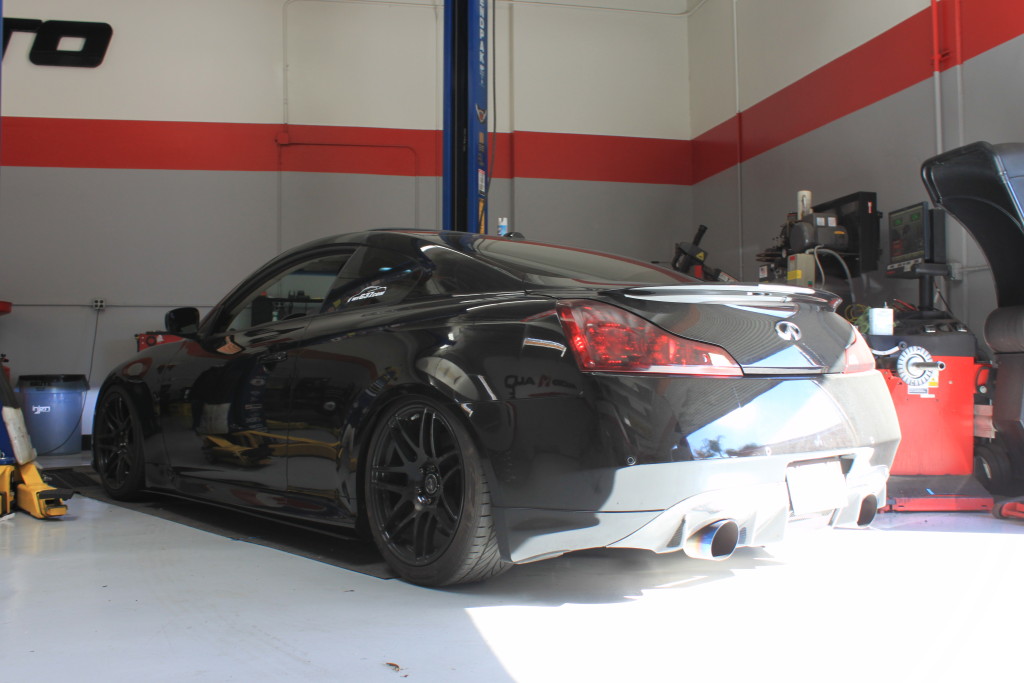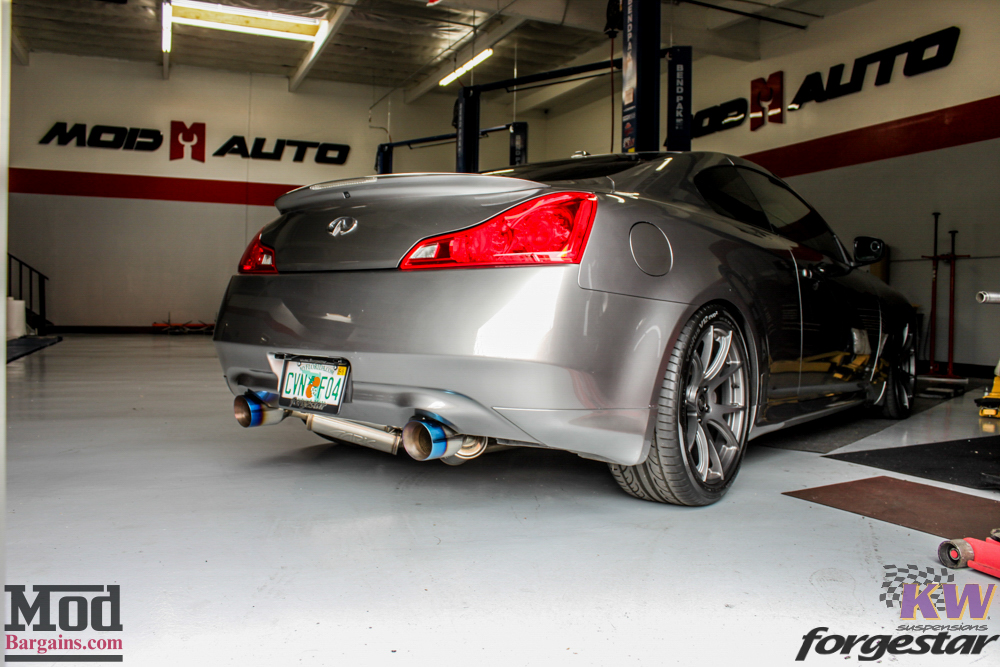 If you have any questions about this Ark Performance Infiniti G37 Exhaust please give us a call at 714-582-3330
Mod Category:
Exhaust
Mod Subcategory:
Cat-Back