Keep hot air out and cool air in with the aFe Power MagnumFORCE Stage-2 Intake System
Whether you are looking to get maximum performance or a quick and convenient upgrade, the aFe Power MagnumFORCE Stage-2 Intake System for your 2011-2012 Mustang is for you. This cold air intake system can produce up to 22 horsepower and 27ft-lbs of torque. With a polished aluminum tube, and an open element housing, this system not only performs, but looks great as well.
The three angle adaptor and auxiliary scoop help give your system's intake outflow increase by 33%, and all air is filters via the 360 degree Radial Flow filter, further increasing performance. The one-piece heat shield is made from 100% polyurethane to assist in cleaning and extended life.
When you upgrade to the aFe Power MagnumFORCE Stage-2 Intake System, you have the option of either a dry or oiled air filter. Below are the pros and cons to each type, but both are washable and reusable, so you won't have to consistently buy a new filter every time it gets used up.

aFe Intake Benefits

Increases of 22 horsepower and 27 Ft./Lbs of torque

Increased throttle response
Throaty sound; Open Element Filter is exposed for a mean growl
Washable/reusable filter
Installs in about 60 minutes
Limited lifetime warranty
33% increase of Outflow from factory intake

Application Guide

| | | |
| --- | --- | --- |
| Vehicle | Pro-5R | Pro-dry S |
| 2011-2012 Ford Mustang V8 5.0L | 54-11982-P | 51-11982-P |

Filter Types - Dry vs Oiled
AFE Pro Dry S-Polished
With a dry filter, you do not have to re-oil your cotton gauze, give you a convenient yet still sufficient performance increase. Three layers, which get progressively finer, of porous synthetic non-woven media make up the intake.
AFE Pro 5R - Polished
The Pro 5R is five layers of oiled cotton gauze, which also get progressively finer, providing maximum airflow. Although you do have to re-oil this filter periodically, the performance increase is significantly larger than that of a non-oiled filter.
Installation
Can usually be installed in under 60 minutes
Uses factory mounting points
No special tools required
No cutting, or drilling required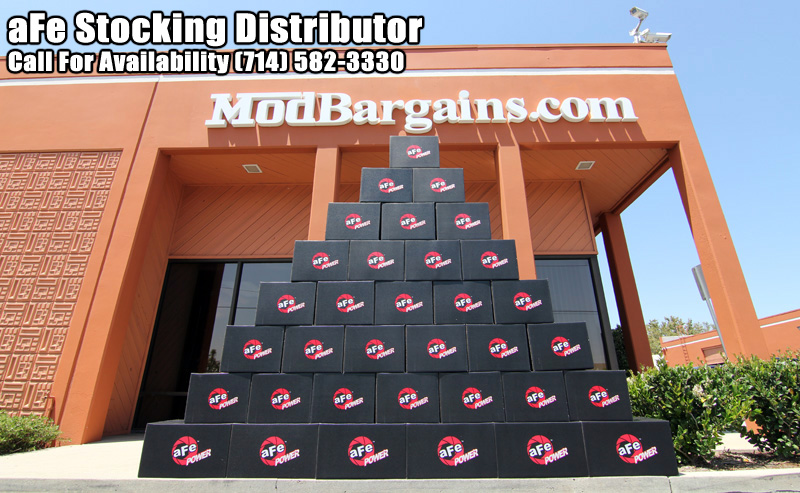 Mod Category:
Intake